What is Natural Style?

Ushering an outdoors vibe inside the home, this welcoming interiors style is a favourite with those who are inspired by nature. The Natural style is unrefined and imperfect - richly grained timbers and rough stone surfaces are the key features. Timber tones are kept similar to restrict too much contrast and simple, natural lighting and limited window treatments beautifully frame and invite the great outdoors in.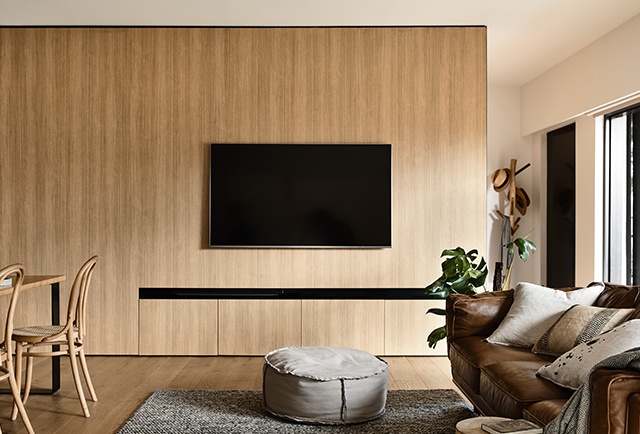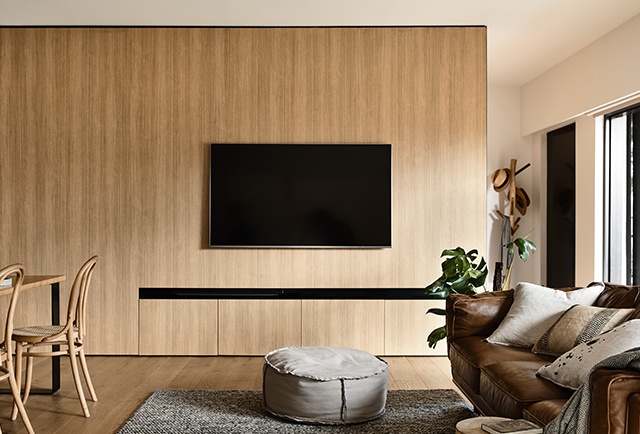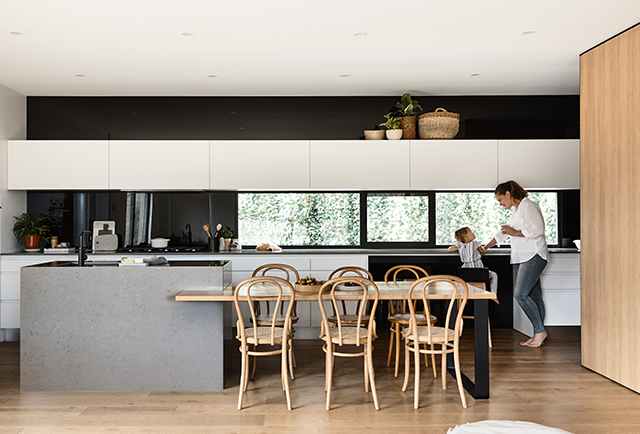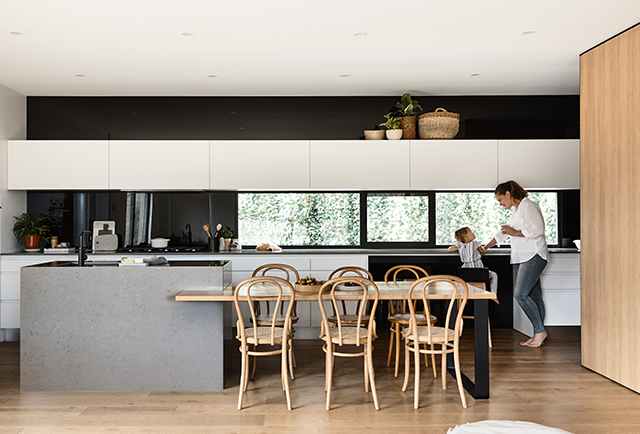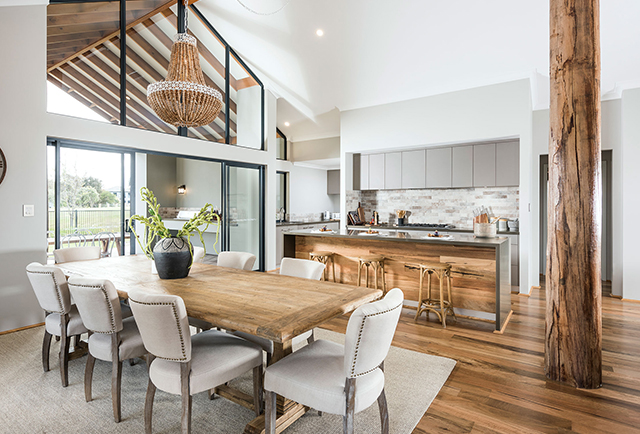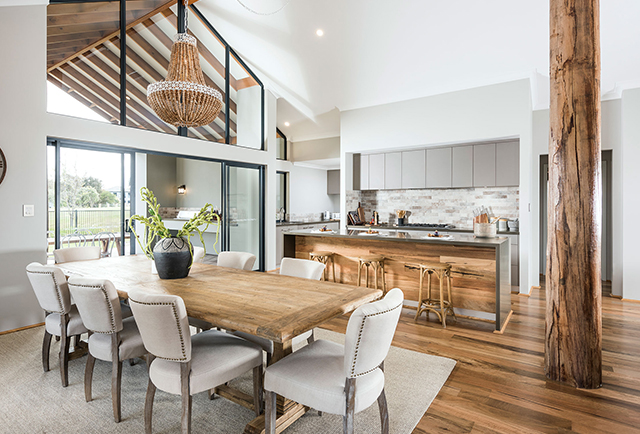 The radiant warmth of Laminex Sarsen Grey together with the rustic texture of Laminex Jericho delivers a perfect Natural style palette. Texture is important when it comes to selection of timber, as anything too refined or smooth will lose the important rough edges that define this stunning look.
Feature Colours
The Natural colour palette is styled by Mother Nature herself. Texture is hugely important in bringing authenticity to the Natural style - tones and textures inspired by timbers, stones and organic materials are all key features of the palette. Muddy, sandy, rough or smoky – all come together beautifully in a celebration of earth.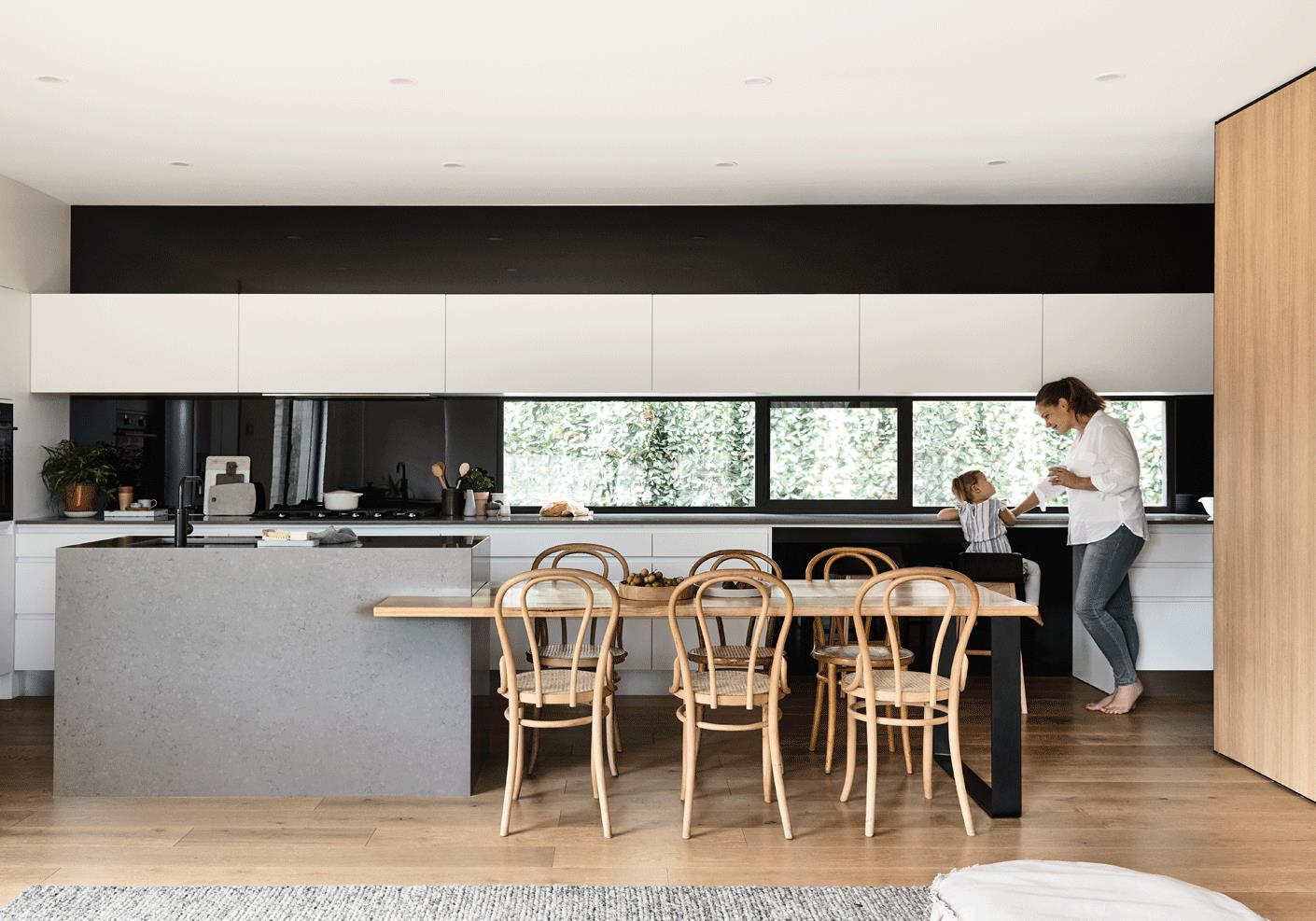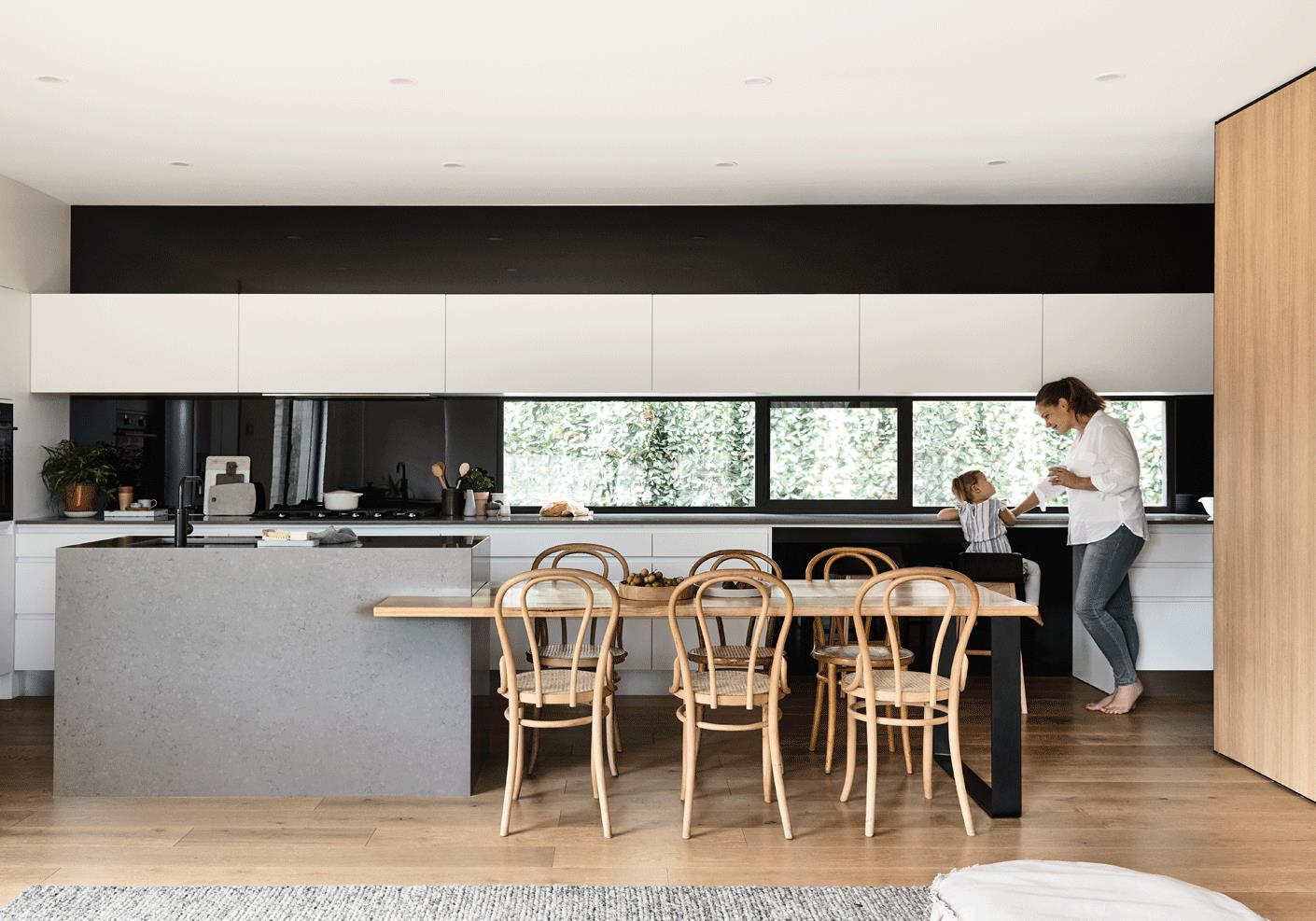 Space designed by
Natural Kitchen by Vibe Design Group
A clever design and a beautiful neutral palette allow this Natural style kitchen to double up as a home office and an entertaining space.
Price Guide
Laminex is made to work with your budget. Select your favourite design style and you'll discover four separate colour palettes at a range of price points. Switch out products between our Bronze, Silver, Gold and Platinum palettes to create a look you truly love.
Other styles

You may also be interested in
---