What is Hamptons Style?

One look that weathers the test of time like no other is Hamptons style. Ever elegant and timeless, this style has a warmth and comfort at heart. Comprised of a neutral colour palette, traditional architectural details - like profile doors - soft lighting and layered textiles. This style is reminiscent of an upmarket hotel or holiday house in the Hamptons.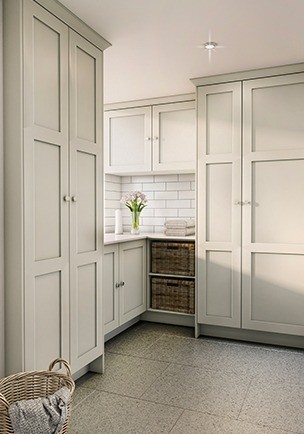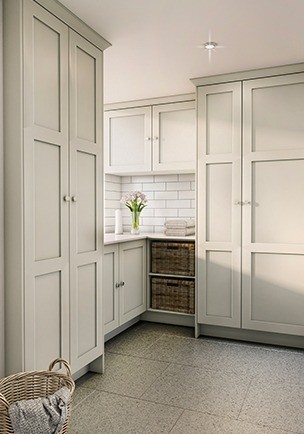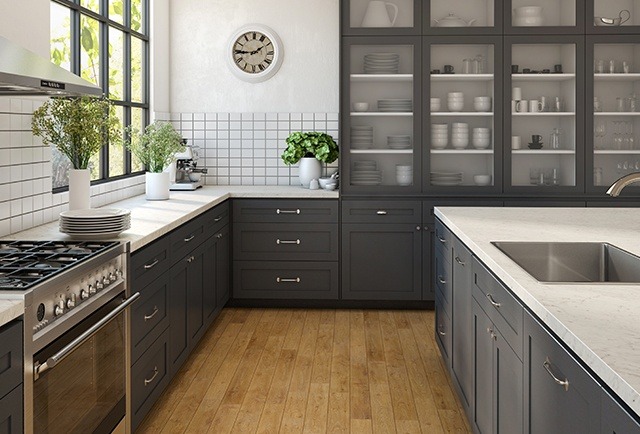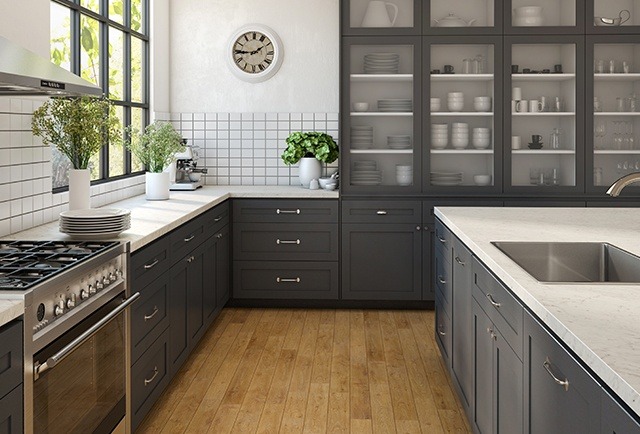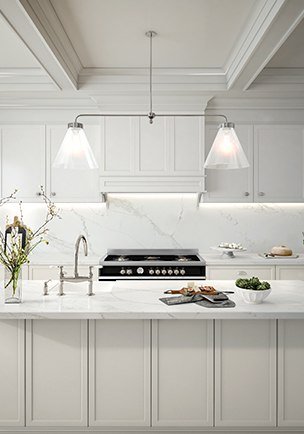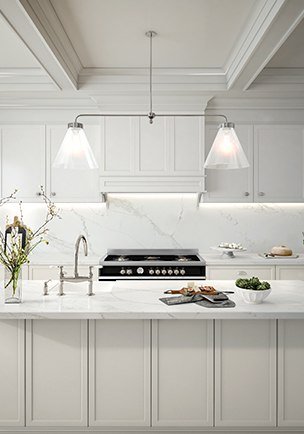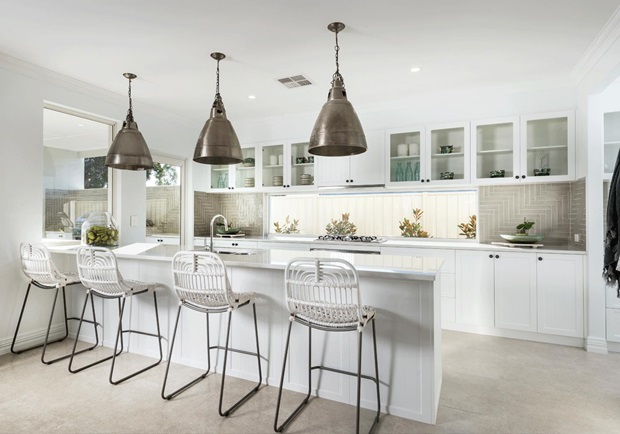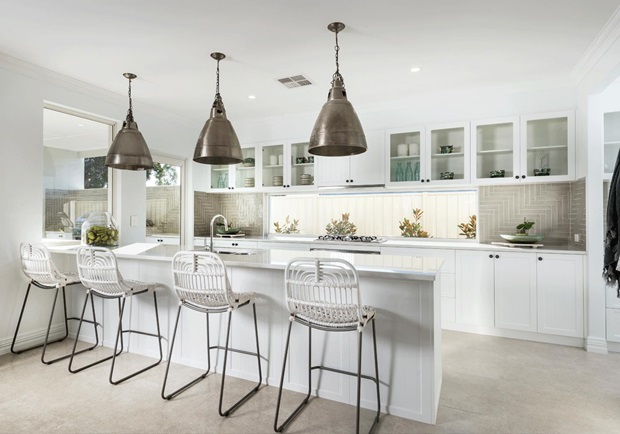 A clean white canvass is at the heart of Hamptons style and Laminex White creates the perfect base. Add in grey-toned timbers such as Laminex Avignon Walnut to create a soft, luxurious mood that works beautifully with the traditional architectural detailing essential to a Hamptons look.
Feature Colours
Warm, neutral stone or terrazzo style benchtops deliver the relaxed refinement integral to this style. Muted accent hues of soft blue, green and grey set a Hamptons mood and work beautifully with botanical style artwork and over-sized pillows and throws.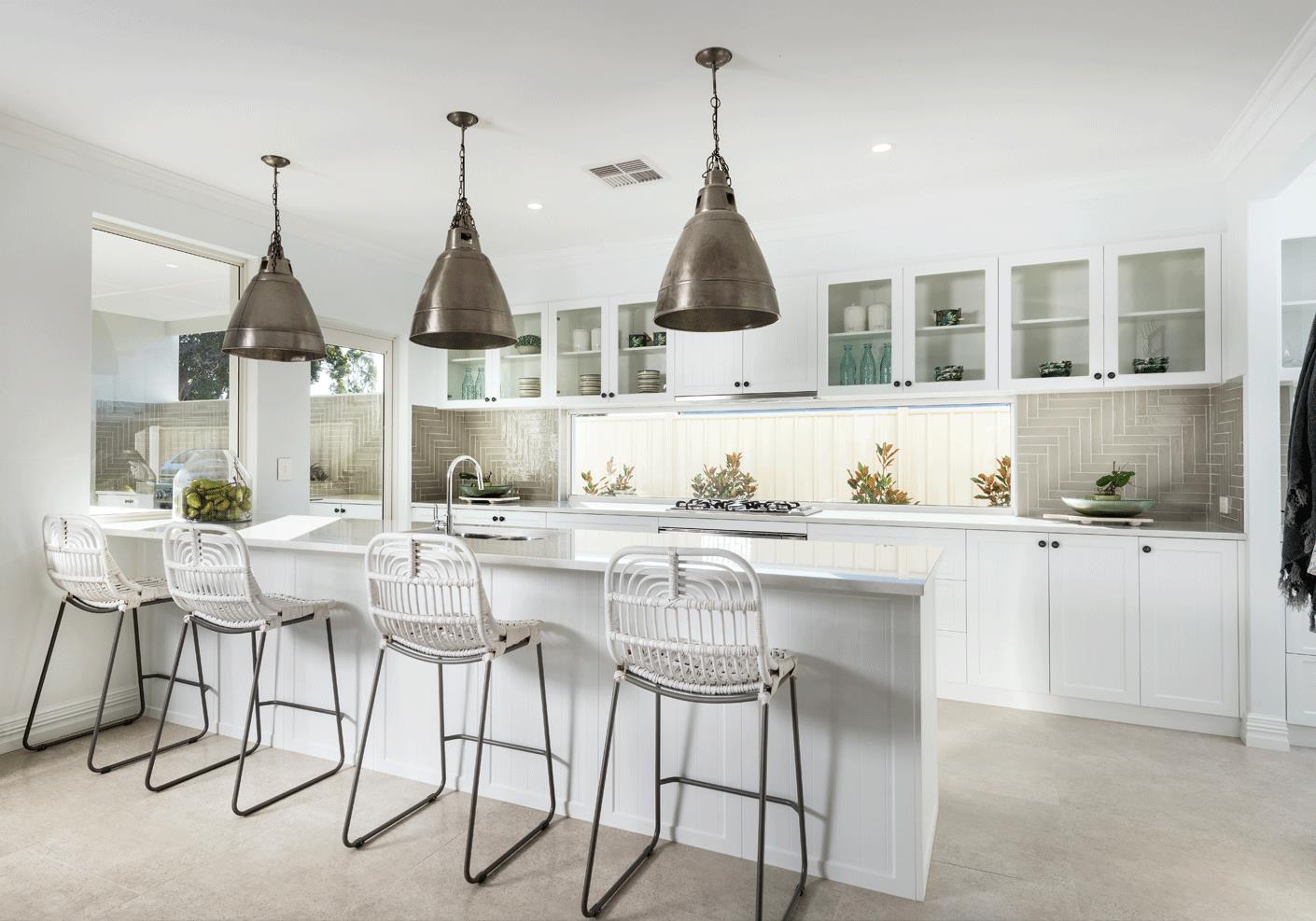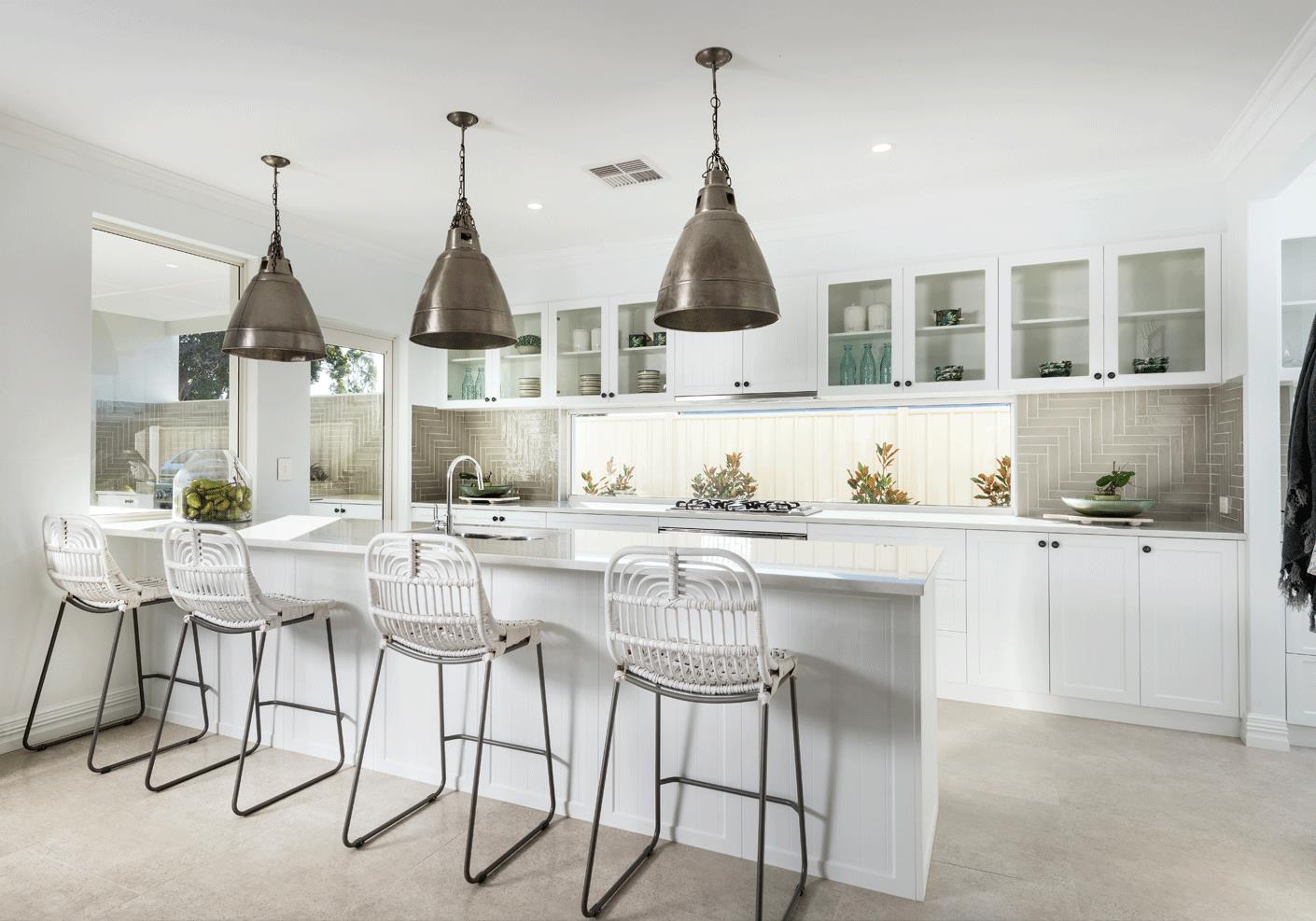 Hamptons Kitchen featuring Settler Planked Profile doors
A classic style choice, this stunning Hampton style kitchen by Plunkett Homes brings subtle interest with Settler Planked Profile doors and a subdued palette.
Price Guide
Laminex is made to work with your budget. Select your favourite design style and you'll discover four separate colour palettes at a range of price points. Switch out products between our Bronze, Silver, Gold or Platinum palettes to create a look you truly love.
Other Styles

You may also be interested in
---