$0.00
ex GST and Shipping
You can order a maximum of free samples in a single order.
Find your future
For people who belong at Laminex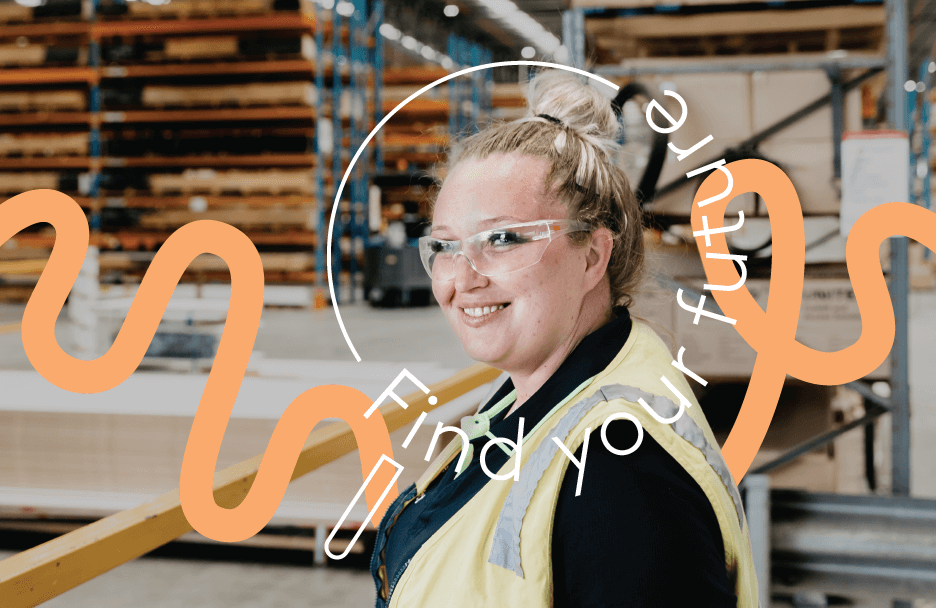 We're looking for people like you

People who embrace innovation.
People who nurture safety.
People who champion creativity.
And people who are ready to chart their own course.
There's a future for you at Laminex. Find your future today.
You'll find your people at Laminex

At Laminex we're a team of high performers and everyday leaders. We believe in camaraderie and creativity. In continuous learning, and embracing change. In balancing work with wellbeing. And achieving personal goals just as much as professional goals.
We understand career journeys are winding. And no matter where you live, or what you aspire to do – we'll support you and your dreams, from anywhere you want to be.
---
Proudly Australian
Since Australia's had happy little Vegemites, Laminex has been creating decorative laminates. Started in Melbourne by Bob Sykes in 1934, we remain proudly Australian owned and manufactured.
Opportunities to grow
Once you step into a role at Laminex, that's just the beginning. We love learning and we love making it fun. Our people never stagnate as we're committed to a culture of ongoing learning, growth and development and we provide the tools and opportunities to support that.
Committed to good
We know you want to work for a company with purpose, and so do we. We are committed to building a fairer world, with focuses on human rights and the environment. We have governance policies to respect and protect human rights in our business and supply chain, plus six key sustainability aims to protect the environment.
Diversity and inclusion
Being a proudly Australian company means we celebrate diversity and our multicultural workforce. We want everyone at Laminex to feel like they belong, and have strategies to support this. As part of building an equitable business, we're also actively working towards achieving gender balance across all of our business units.
Wellbeing
We actively support our people to achieve their personal wellbeing goals, as well as professional and development goals. We know having a balance of personal and professional goals is important for your motivation and sense of self-achievement, so authentic work-life balance is a really key part of our culture.
Flexibility
Flexibility to us is recognising our people have lives, commitments and loves outside of work. We create a supportive and flexible work environment so that you can thrive both at work and at home. Flexibility also means you won't be pigeon-holed. You have the opportunity to explore new opportunities and horizons in your career at Laminex.
Safety
Safety is our biggest priority, and we encourage safety leadership in all of our people. We have a tailor-made safety leadership program for everyone at Laminex. We're committed to building a strong connected safety culture that builds meaning into the way we work and how we keep one another safe.
Our benefits
We have a suite of employee benefits designed to support our people, outside of work. You can gain access to discounts and cash savings through our employee benefits programs.