What is Industrial Style?

Referencing the history of a space, Industrial style originated from edgy New York style loft conversions. Large-scale, black framed windows, exposed architectural features such as trusses, ceilings and brickwork all create an authentic Industrial vibe, and reference the origins of a space (whether real or not). Concrete style flooring, benchtops and aged timber surfaces also help nudge a space well into the Industrial zone.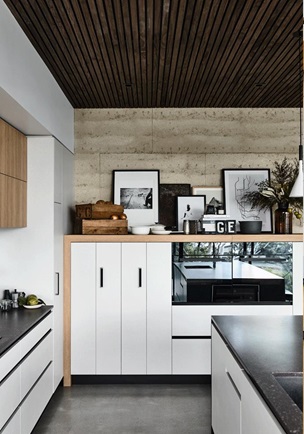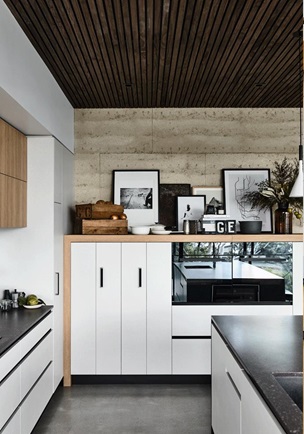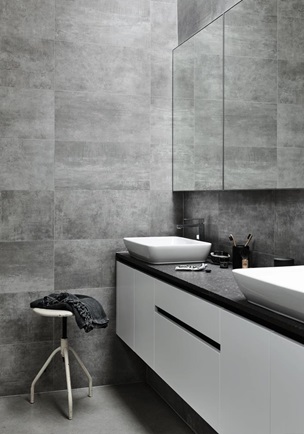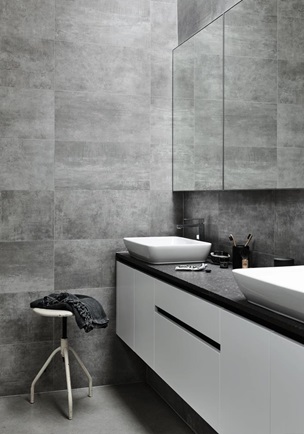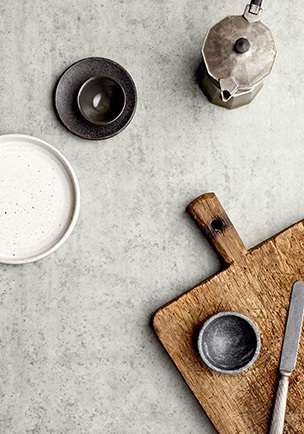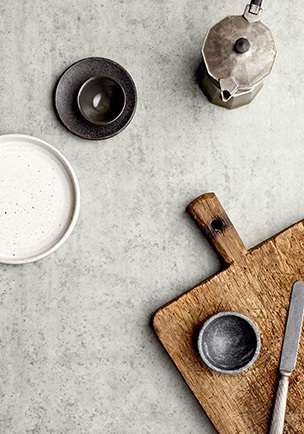 The Industrial Base Palette
Industrial interiors are essentially monochromatic, with texture used to create interest and warmth. A warm, neutral colour such as Laminex Aries is a great all over starting point in any Industrial space. And timber – such an essential element of this style choice – must be unrefined with warm tones and rich grain, such as Laminex Aged Walnut.
Feature Colours
A mix of metals, concrete, timber and neutral colours forms the basis of the Industrial colour palette. Weathered, brushed and exposed finishes in metallics, greys, taupes, black and charcoal tones suit the look perfectly. Limited displays of colour are mostly confined to soft furnishings or books.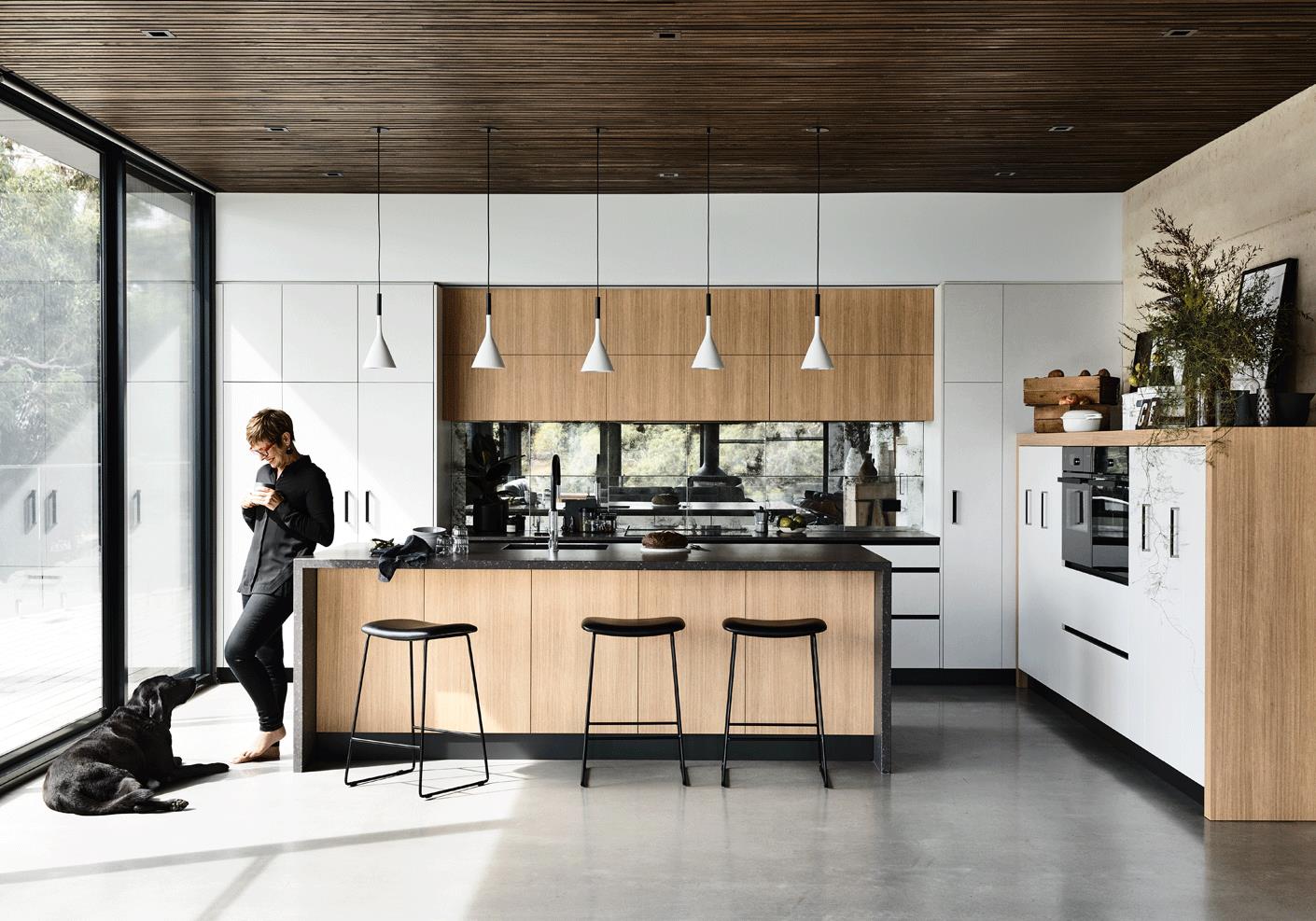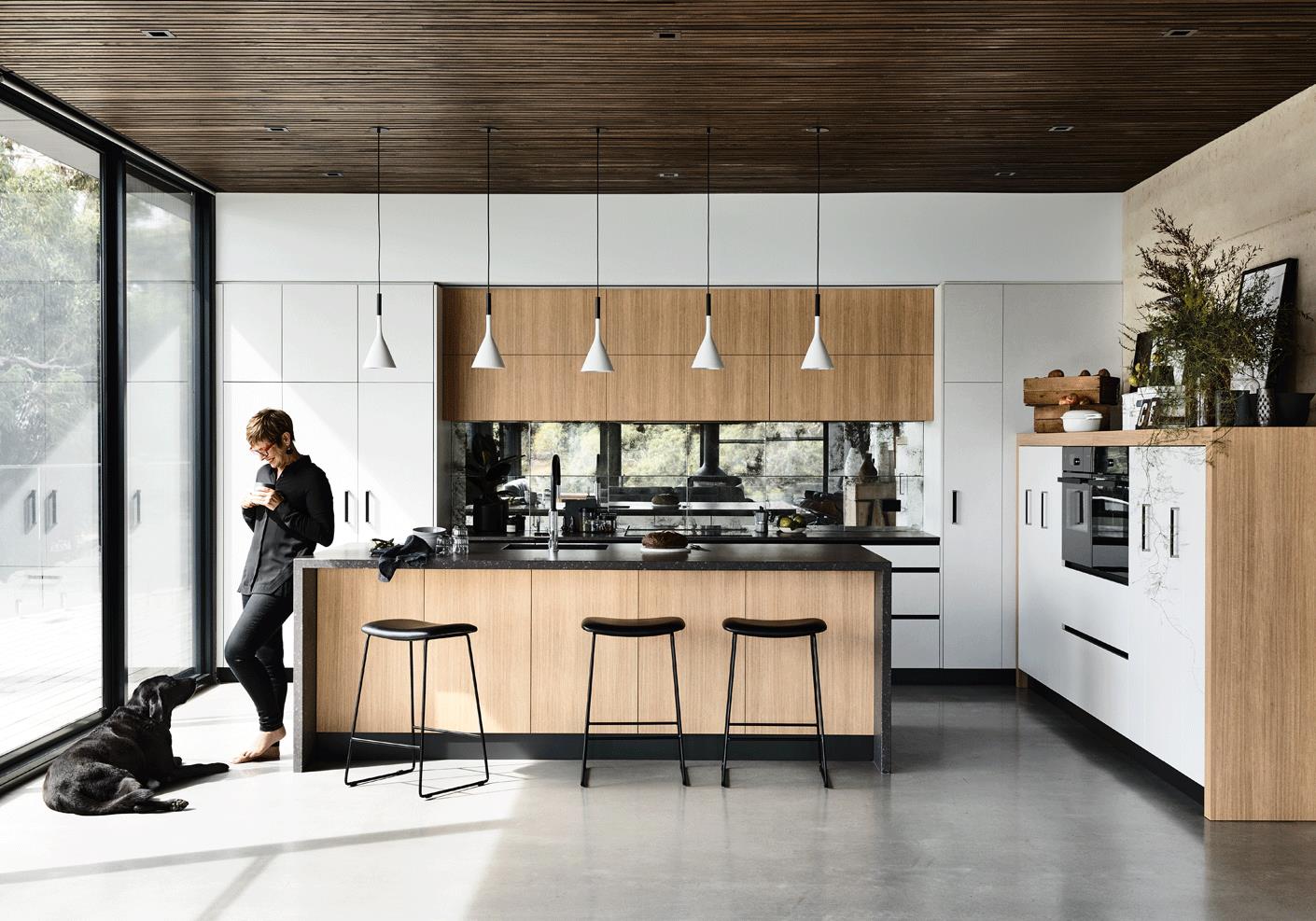 Industrial Kitchen by John Crooks
Melbourne designer John Crooks has pulled together cabinetry in both Laminex White Textile - Natural and Laminex Impressions Sublime Teak to deliver a cool, Industrial vibe.
Base Cabinetry

Laminex White Textile

|

Order Sample


Overhead and Island Cabinetry

Laminex Impressions Sublime Teak

|

Order Sample

Price Guide
Laminex is made to work with your budget. Select your favourite design style and you'll discover four separate colour palettes at a range of price points. Switch out products between our Bronze, Silver, Gold and Platinum palettes to create a look you truly love.
Other Styles

You may also be interested in
---