Darker colours are making a comeback in interior design, with blacks, rich neutrals and dark woodgrains bringing an elegant and sophisticated mood to Australian homes.
After decades of domination by whites and pale neutrals, we're seeing a steady stream of stunning local homes coloured with blacks, rich neutrals and dark woodgrains. It reflects a broader trend around the return of stronger colours in interior design, but also the growing sophistication and confidence with which Australians are renovating their homes.
Design strategies for darker colours
Darker hues are fantastic for creating visual connections in open-plan living spaces. A black island bench and kitchen cabinetry, for example, might complement a wall of dark timber joinery and black leather furniture in an adjacent lounge area, a black pendant light over the dining table, and dark timber study nook – all of these elements in the same "colour family", bringing depth of tone and contrast, but expressed in ways that define the separate functional zones.
In a different scheme, kitchen cabinetry in a rich neutral, such as a muted green, could be colour-matched to wall paint throughout the open-plan area, providing the foundation for a coordinated palette of flooring, furniture and accessories. The richer colour here plays the same role as a traditional neutral "" providing a complementary background for other interior design elements "" but with a more distinctive, contemporary edge.
Go bold with black
When choosing interior colours, black is the boldest option, and the reflection-free surface of matte black is the ultimate in modern cool. Laminex AbsoluteMatte Black looks blacker than black, and has a fingerprint-resistant finish so it retains its pristine ultra-matte appearance no matter how much you touch its satin-smooth surface. A similarly glamourous effect can be achieved with a black marble-look decor like Laminex Nero Grafite, its realistic veining detail adding texture and movement to what is still a predominantly black surface.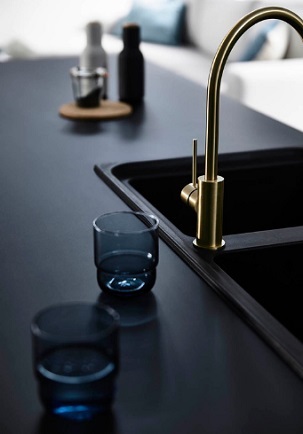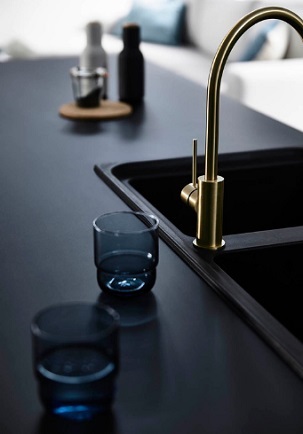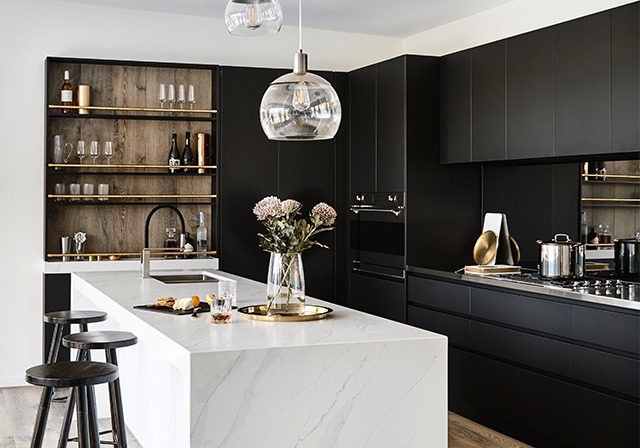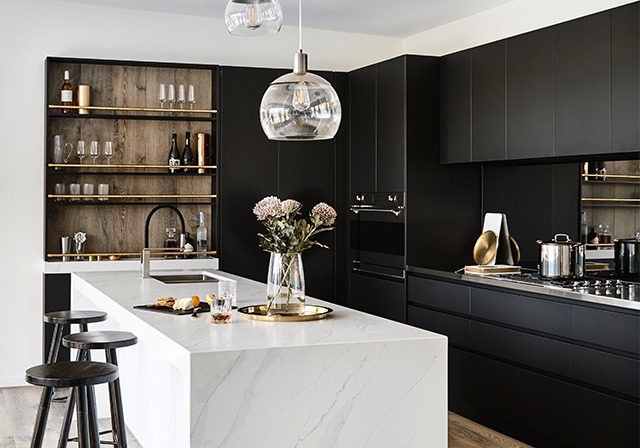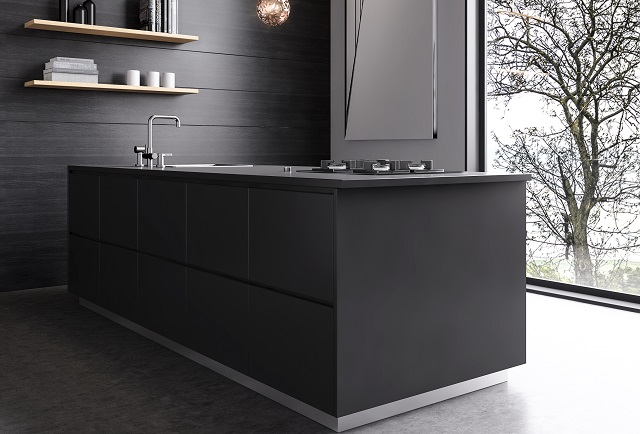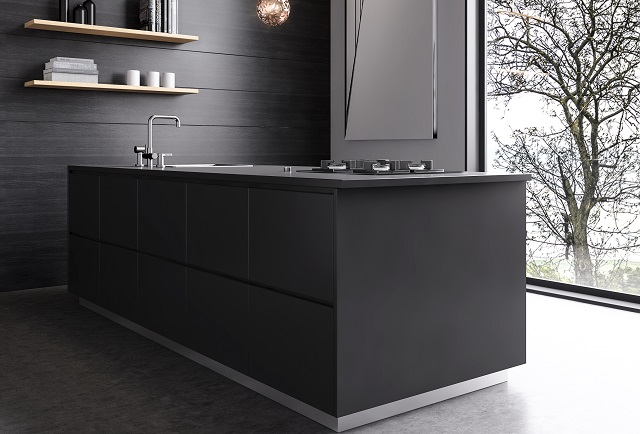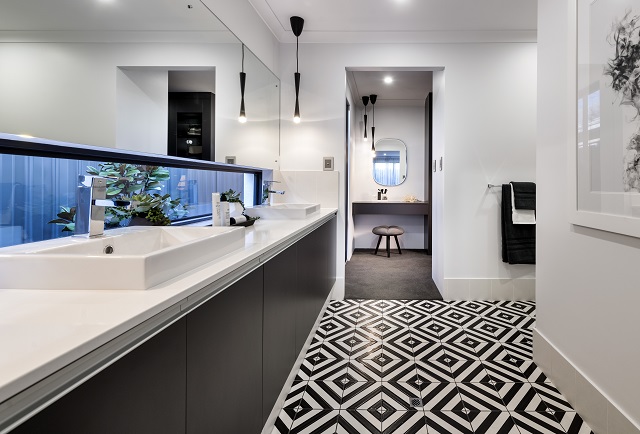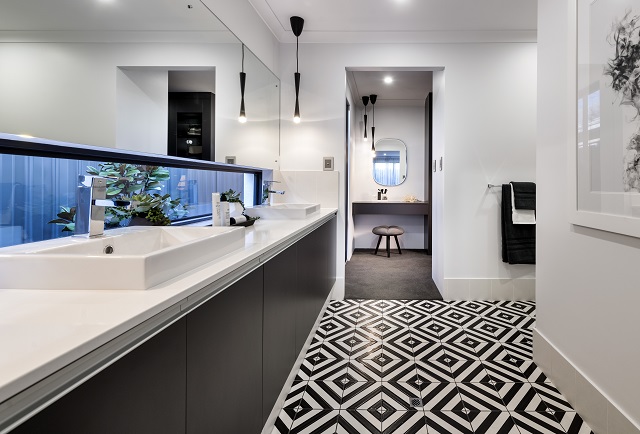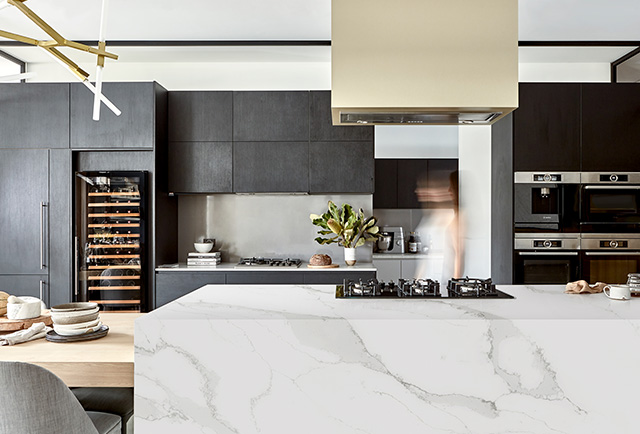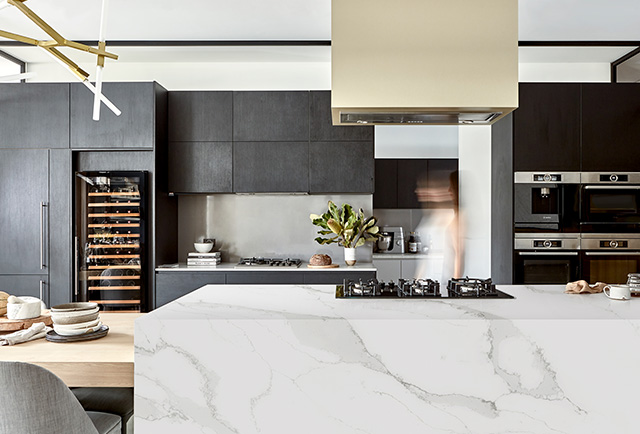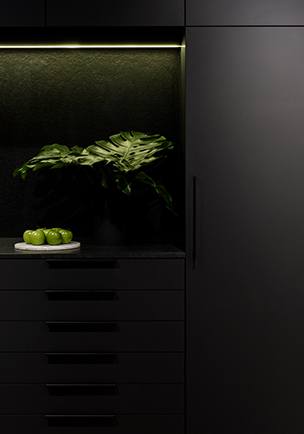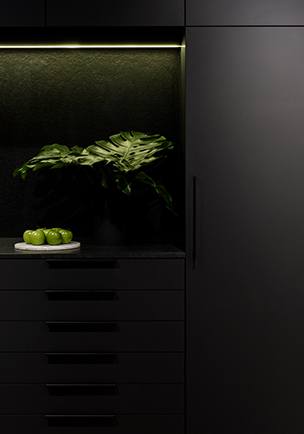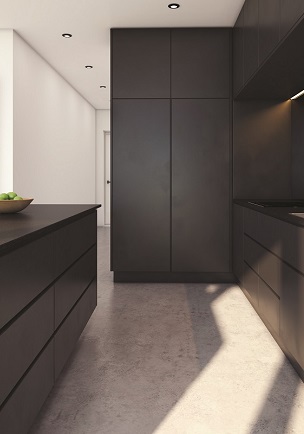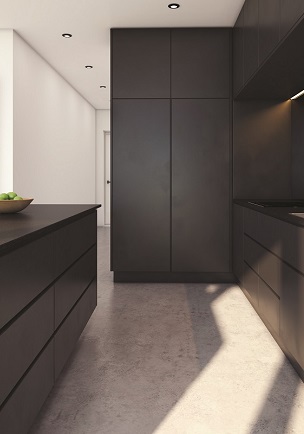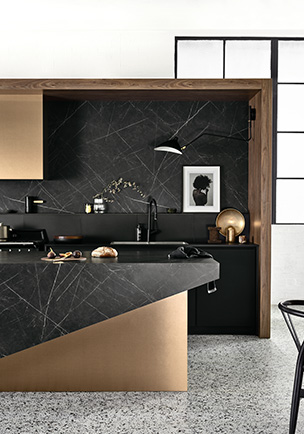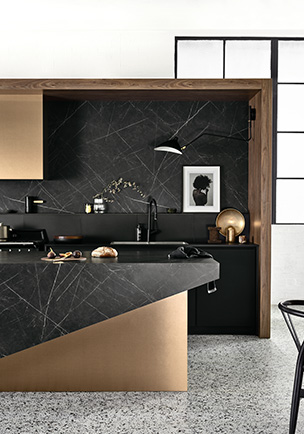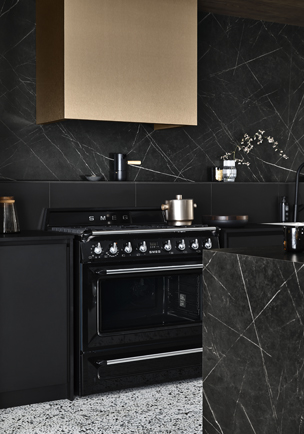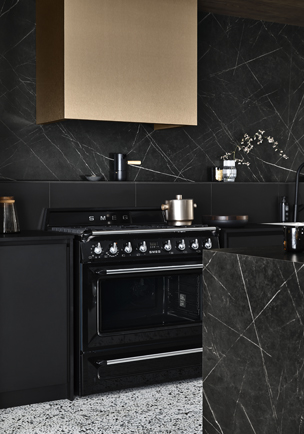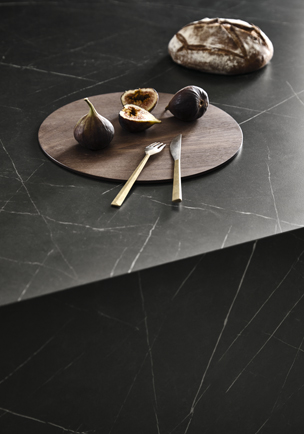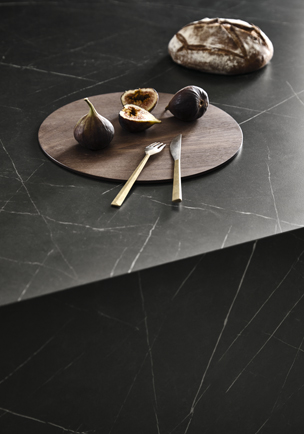 Beautiful deep blues, greens and charcoals
Of course, black isn't for everyone, and there are dark options that are more subtle. Deep navy blues and rich organic greens, for example, are adaptable to different interior styles. Laminex French Navy will work beautifully with solid white surfaces and brushed brass accents in a classic coastal theme, but pair it with black and it has a much moodier effect. Warm-green Green Slate, by contrast, lends an earthy, organic feeling to contemporary kitchens and living spaces. And then there are warm greys like red-based charcoal Laminex Battalion, which are highly versatile and provide a less intense alternative to black.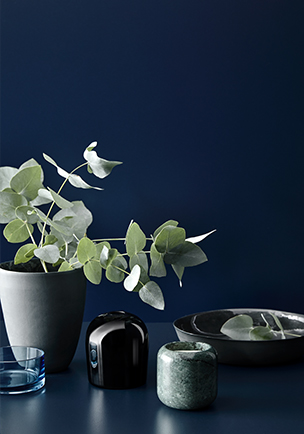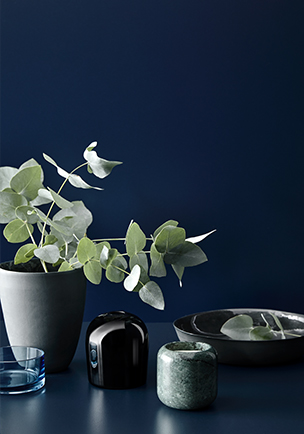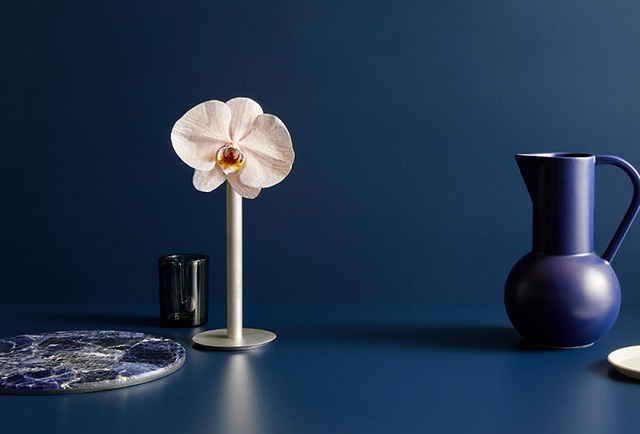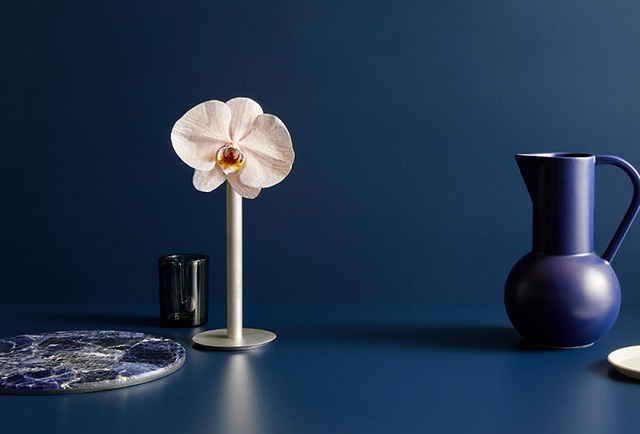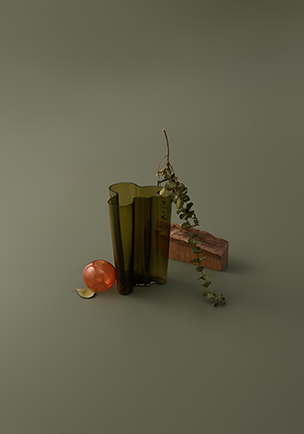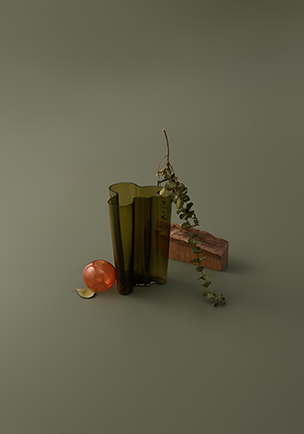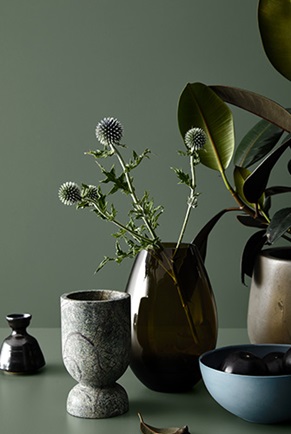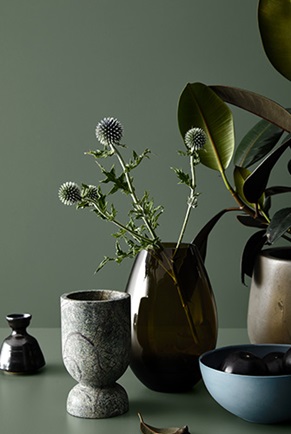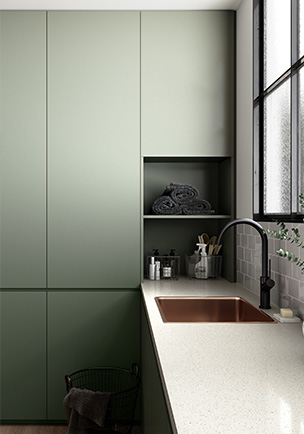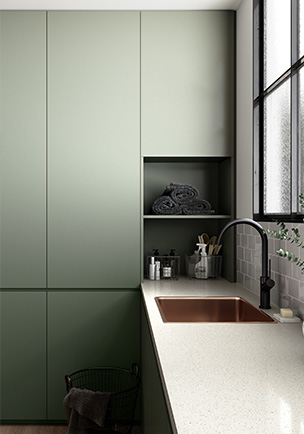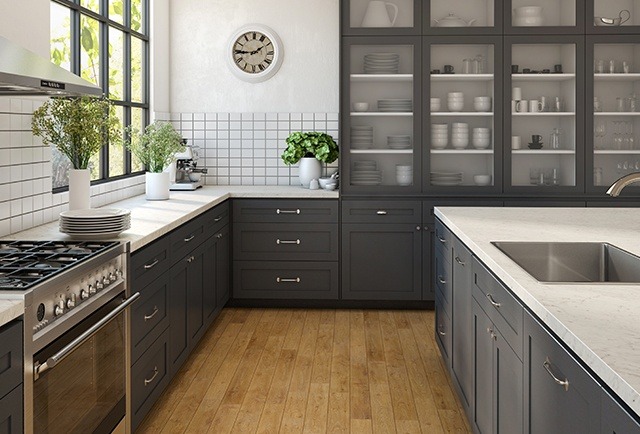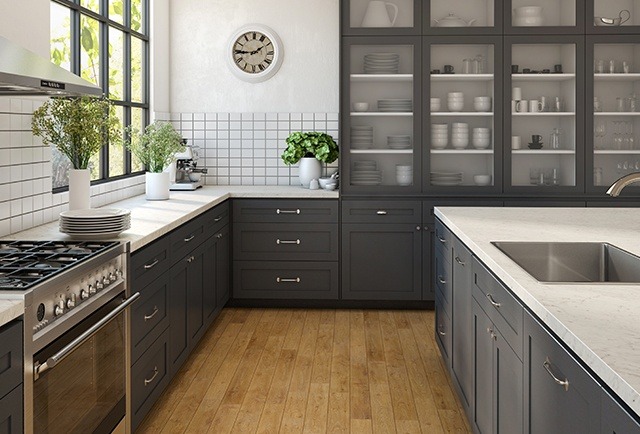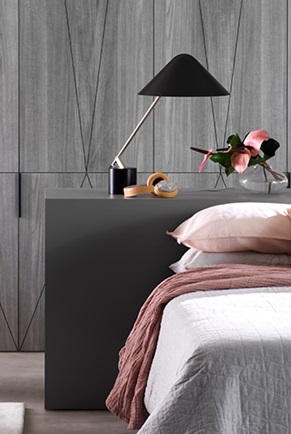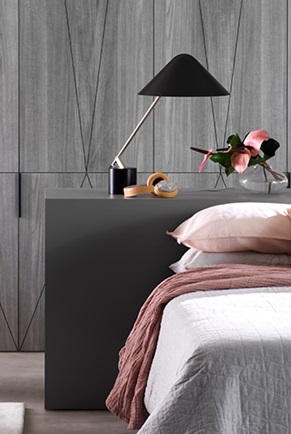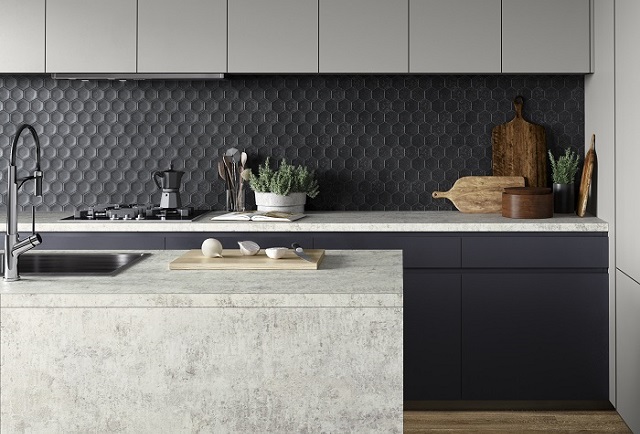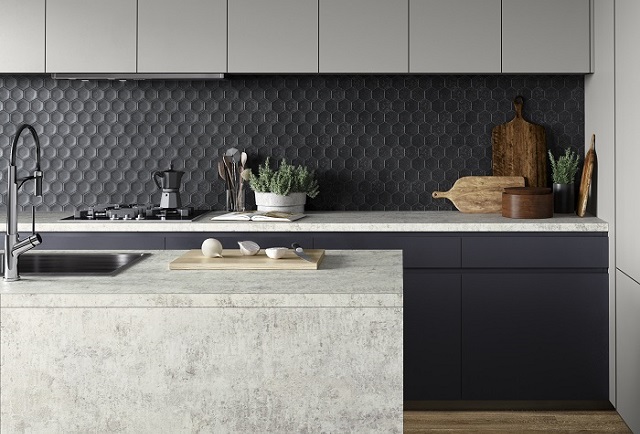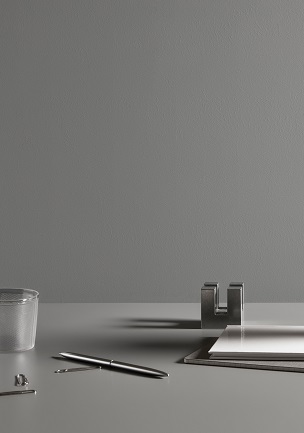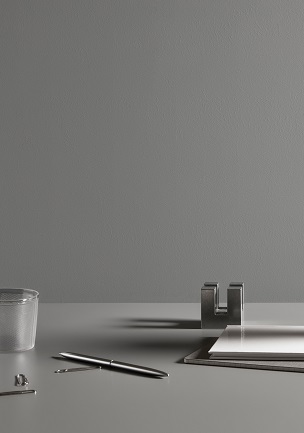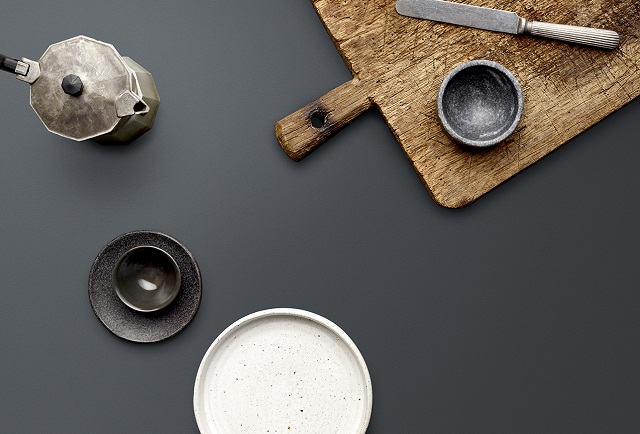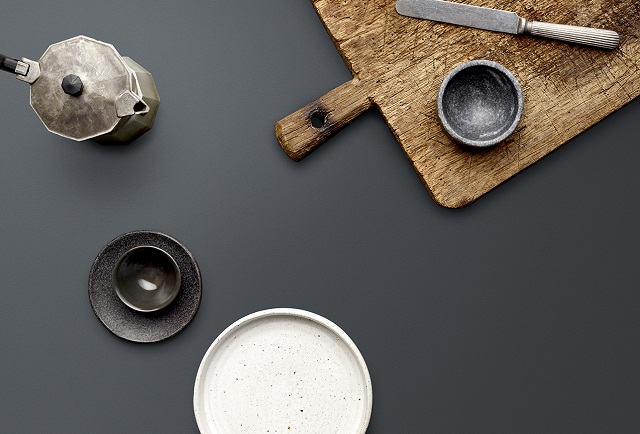 The texture and character of dark woodgrains
Timbers can also be beautiful in darker hues, either in a supporting role or as a feature element like tall cabinetry. They bring variations in shade and texture, quite unlike solid colours, as well as feelings of authenticity, tactility and connection to the natural world. Among the highly realistic Woodgrains decors in the Laminex Colour Collection, Fox Teakwood's smoky grey tones and weathered woodgrain texture make it a perfect partner for darker surfaces, while Delana Oak brings a more organic brown-based grey colouring. The range extends all the way to dark chocolate and blackened timber finishes.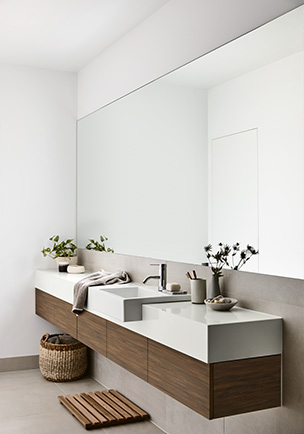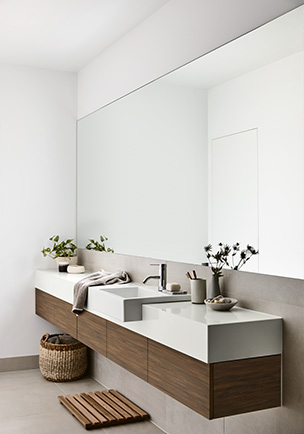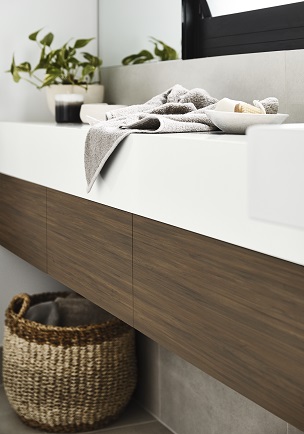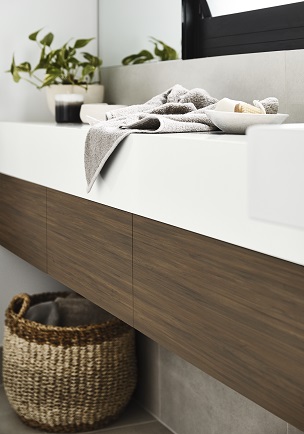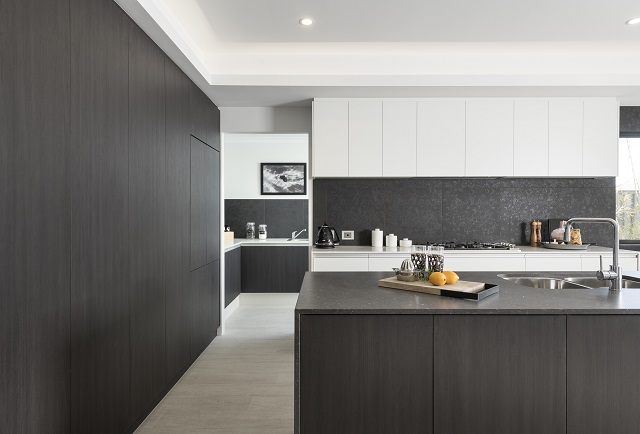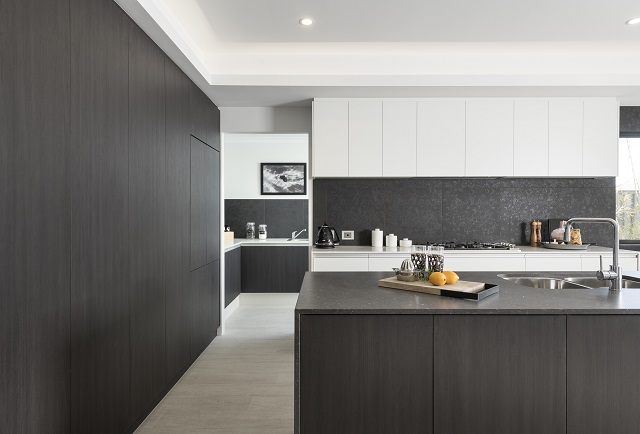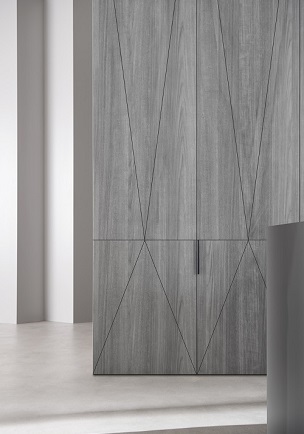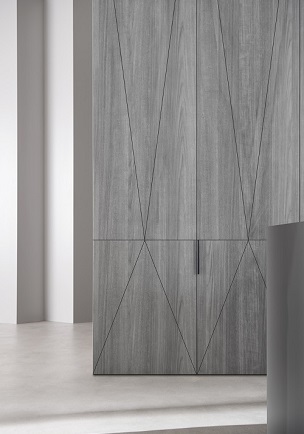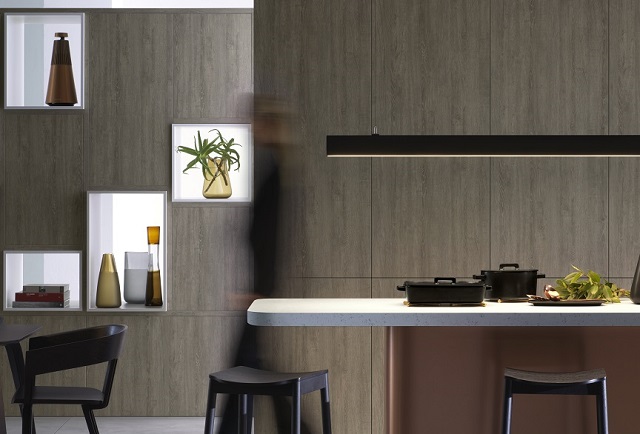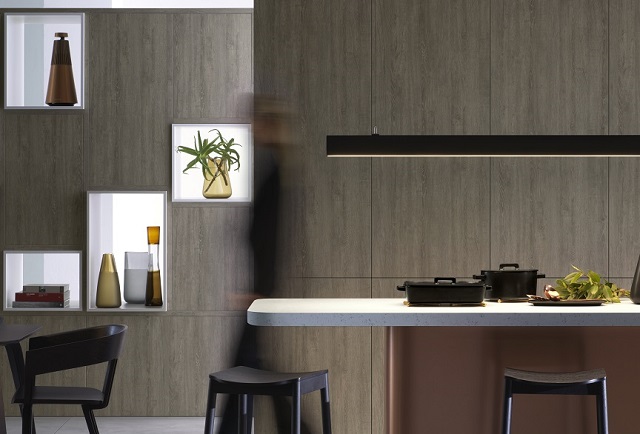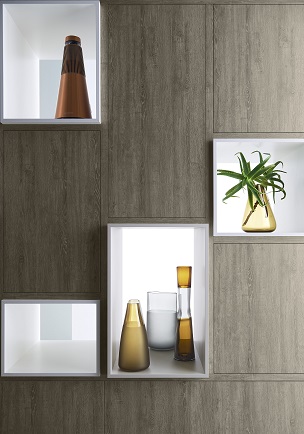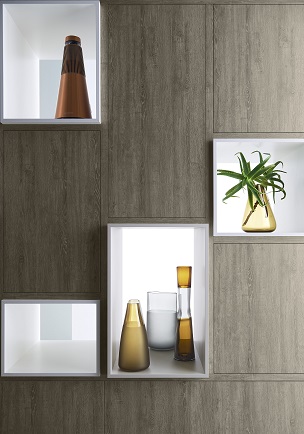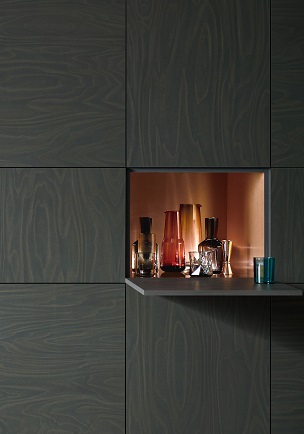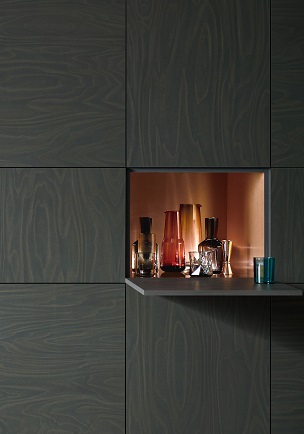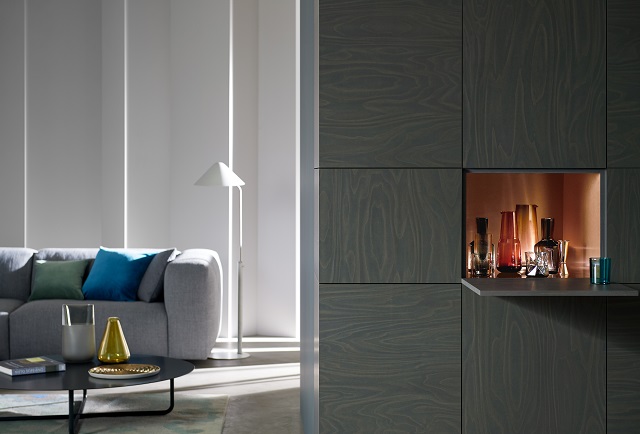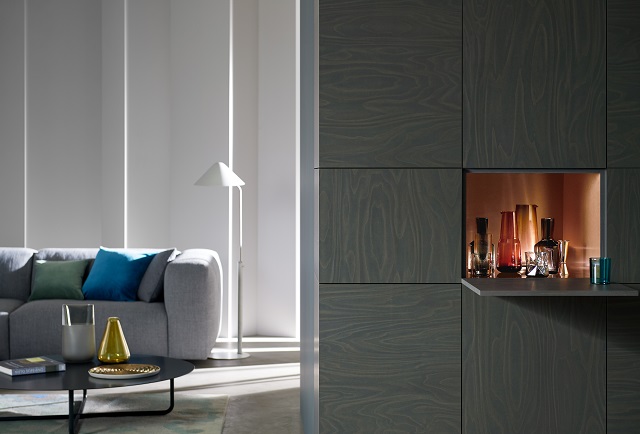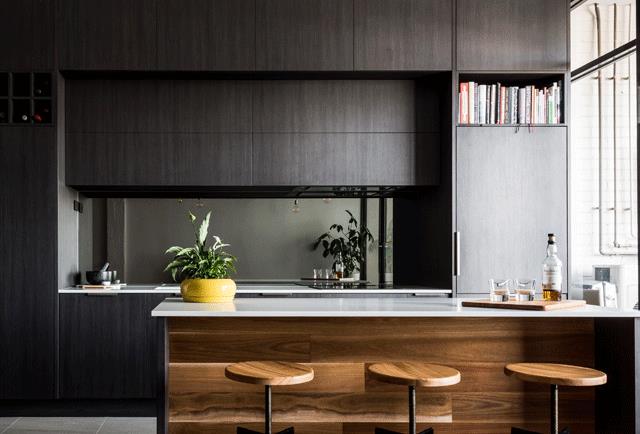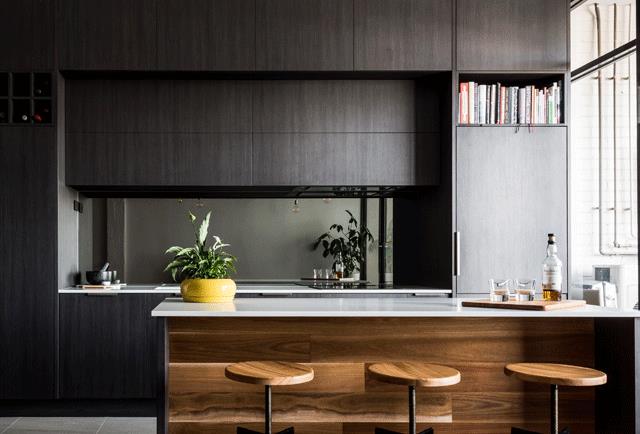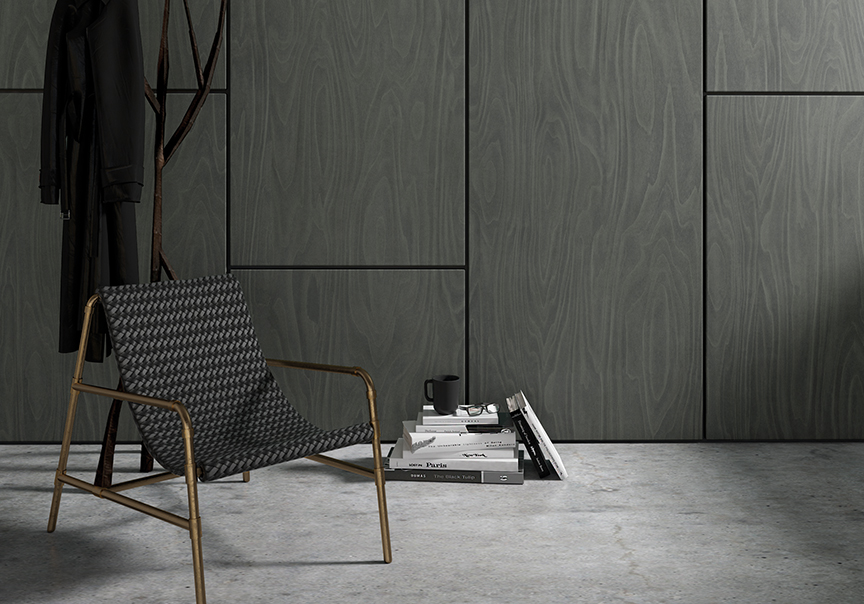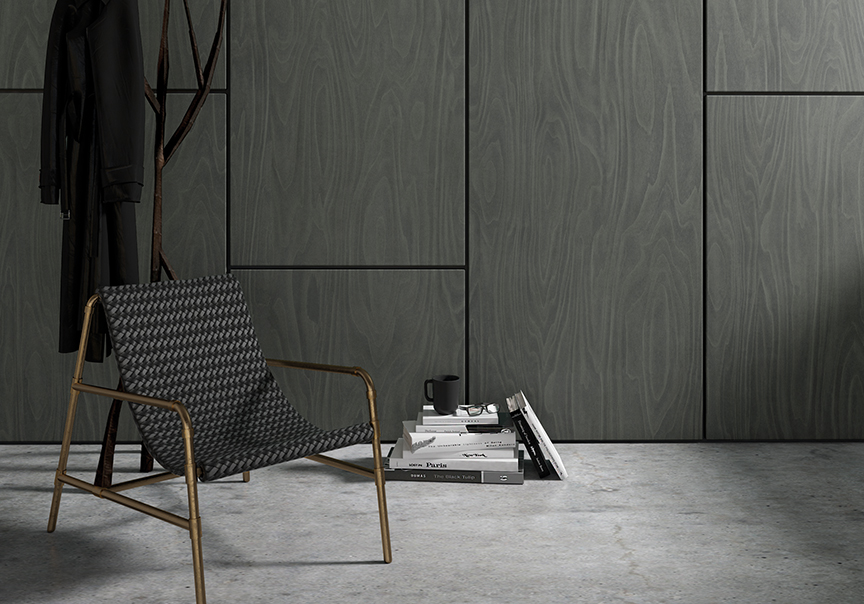 So there are many different ways you can bring darker colours into your home. Whether that's in an all-black kitchen, a single-colour space brought alive by a rich neutral or layered use of woodgrains, there's never been a better time to be a little bold, and express your darker side!
---
Explore the Laminex Colour Collection
Inspired globally and designed for the Australian lifestyle, the new Laminex Colour Collection is a cohesive colour and product range that reflects a movement towards design that connects with our natural environment. Expect beautiful timber grain laminates with true realism, muted organic colours, urban influences and dramatic finishes.
---