From choosing the right white and introducing colour, to balancing accessories and other materials, this quick guide will help you create a stylish kitchen with lasting, broad appeal.
The biggest priority for many kitchen renovators is to create a space that looks great now but also has lasting, broad appeal, so that it's less likely to "date" and that it will add to their home's resale value. But what are the key considerations for creating a kitchen with timeless style?
When you're designing a new kitchen, it's important to understand that "timeless" doesn't have to mean "classic" or "traditional". What really matters is that your kitchen matches the rest of your home, that it doesn't move too boldly in any one design direction, and that it brings colours, materials and accessories together in a balanced way. Whites and neutrals are the go-to base colours, but you need to choose them carefully.
If you're choosing white, get it right
White provides a neutral backdrop for objects, art and furniture. It creates a sense of space and maximises the reflection of natural light. And because it's so versatile, it's a great wall colour for creating cohesion between zones in an open-plan living area. But, scan the Laminex White Series and you'll see decors ranging from clean, crisp Laminex Super White to soft, warm Calm White to greyed-white Ghostgum, and plenty in between. You'll see the same at the paint shop. There are whites and there are whites!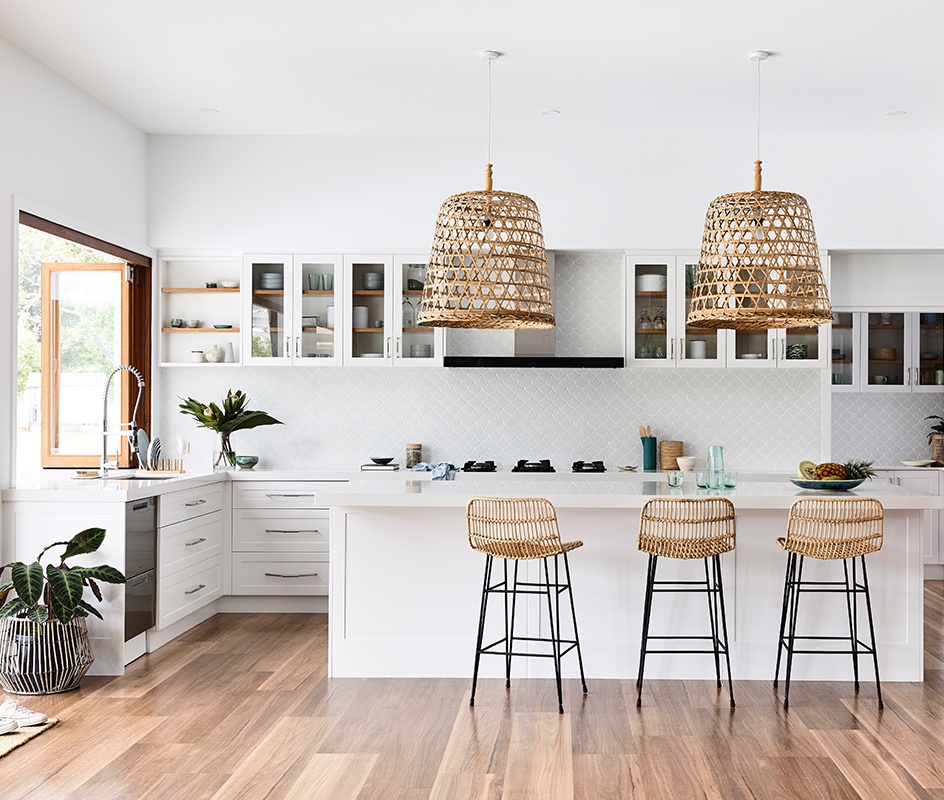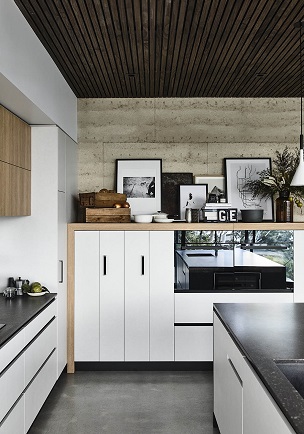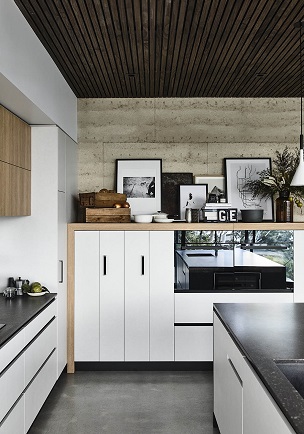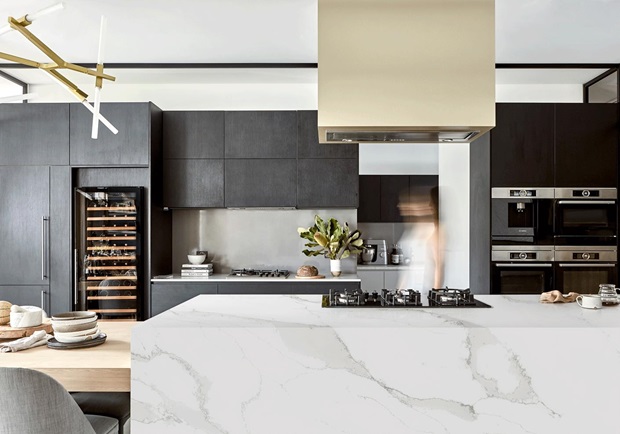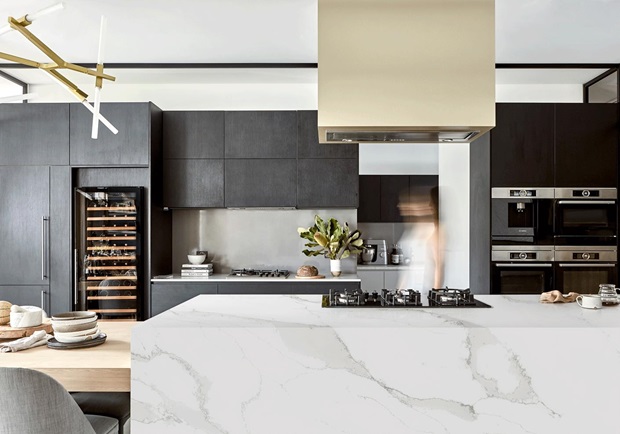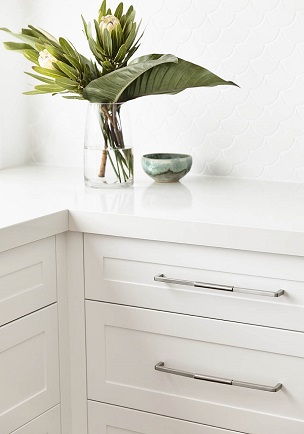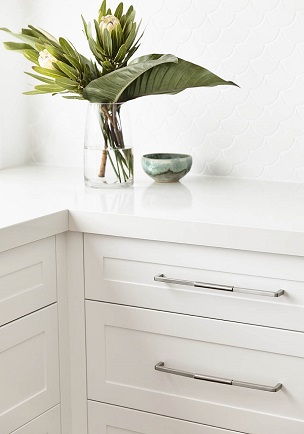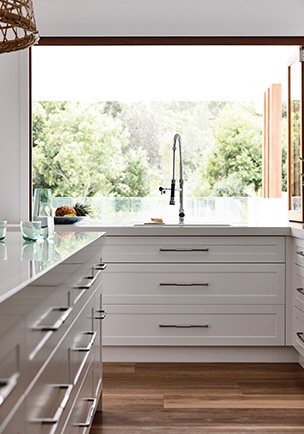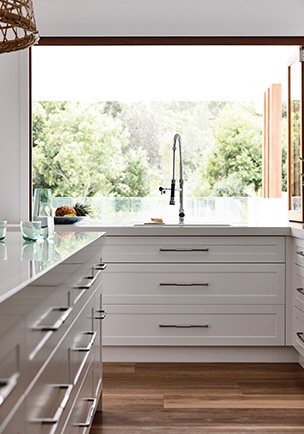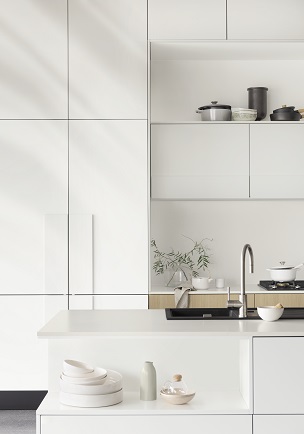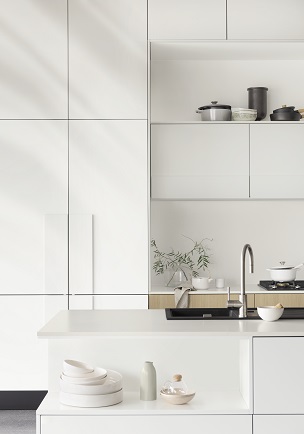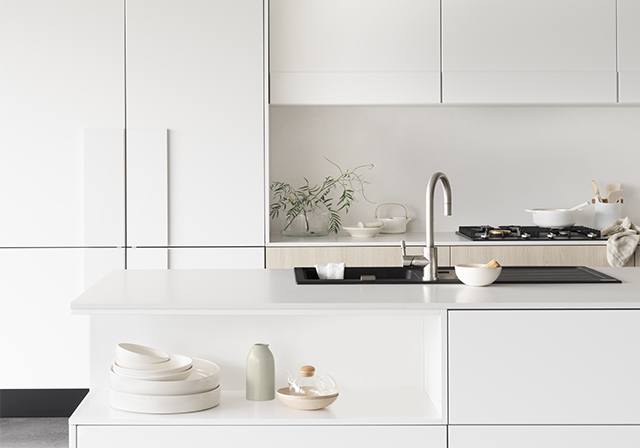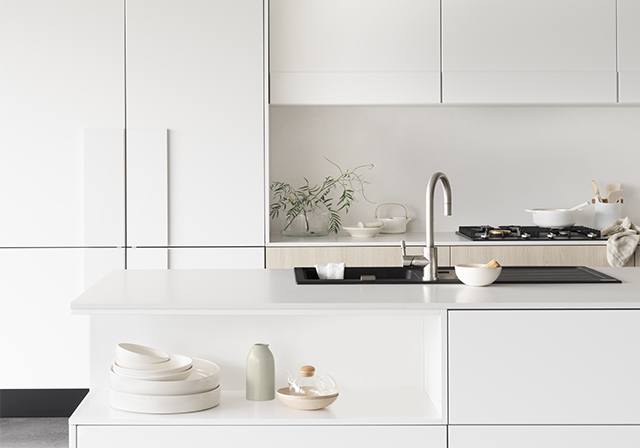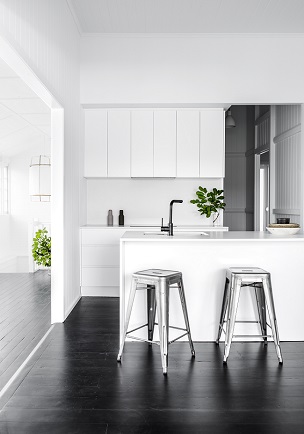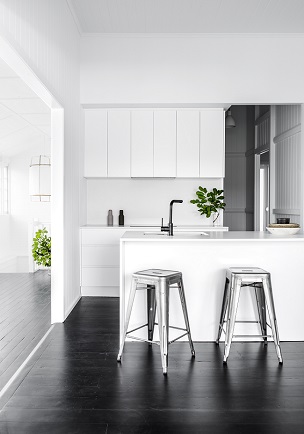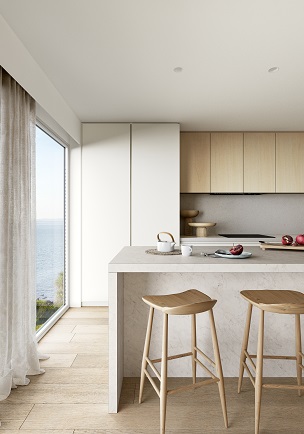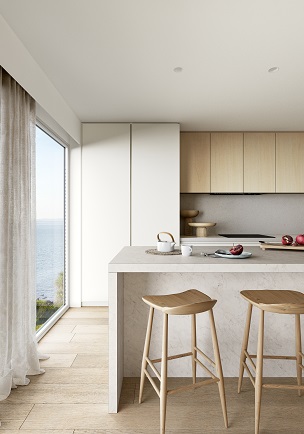 To select the right one, it helps to understand how they're made. Warm whites are typically created with the addition of a yellow undertone, while cool whites are made using blue, and grey is added to make whites more neutral. Identify the undertone in your preferred white and you can choose other materials that will work with it. Or if you've already chosen a benchtop or flooring material, say, you can look for white laminates and paints with a complementary undertone. For a detailed guide, read these practical tips on choosing the right white for your project.
Add personality and colour with rich neutrals
If you're not keen on white but baulk at beige, fear not "" there's been a shift in interior design towards richer colours that still provide a neutral backdrop, but with much more personality. Muted organic greens are prominent among these and Laminex has added several to the new Colour Collection neutrals range. Laminex Seed, for example, is an earthy yellow-green that complements warm timbers; Possum is a muted yellow-green with warm grey undertones perfect for organic colour palettes; and Spinifex is a grey-based green that works beautifully with soft concrete tones.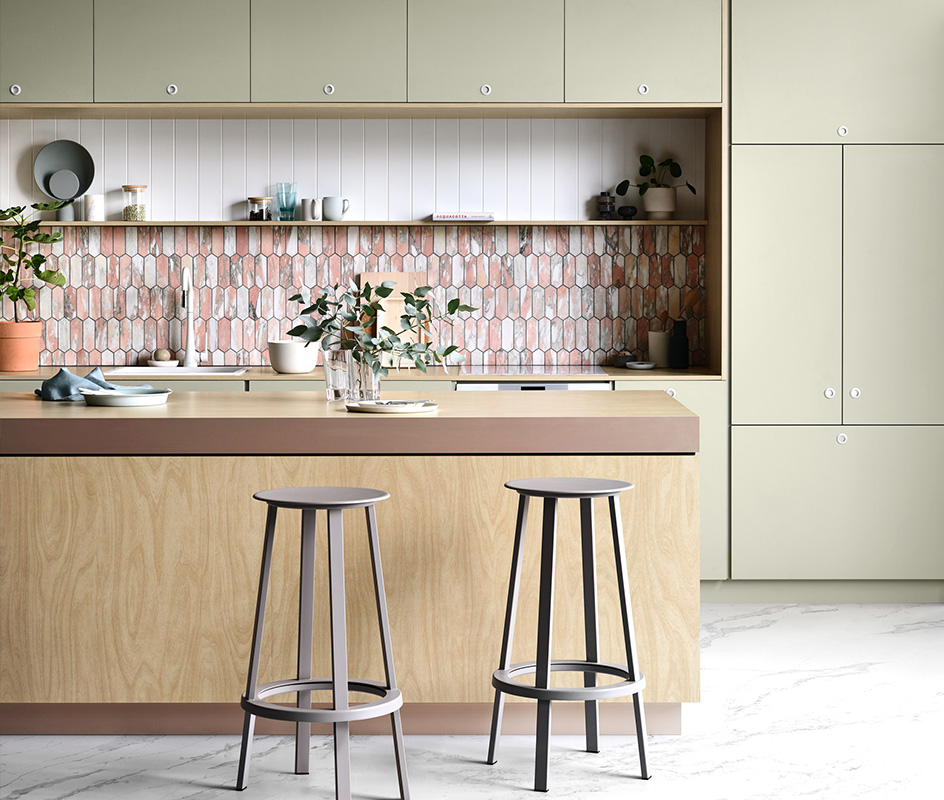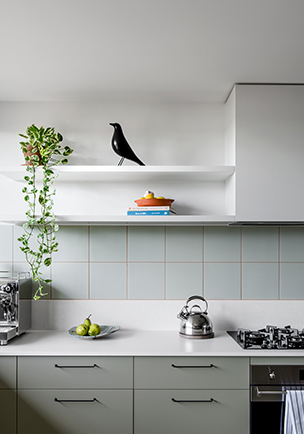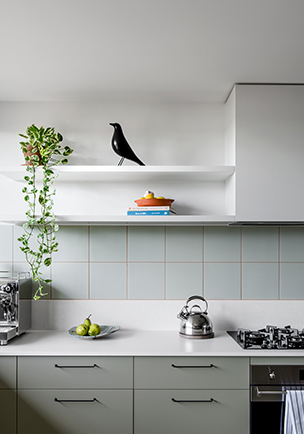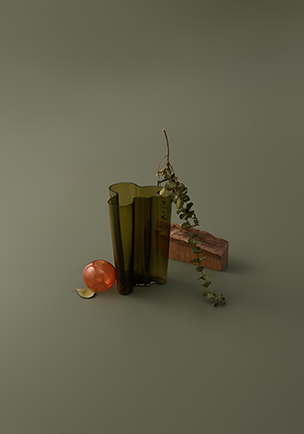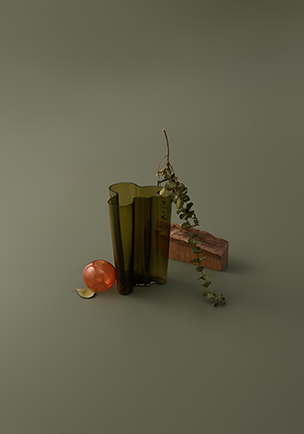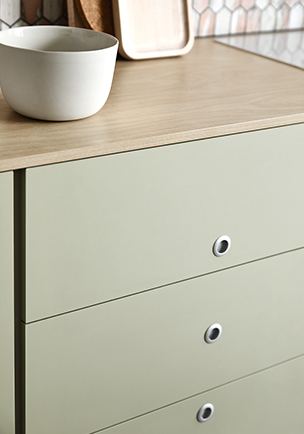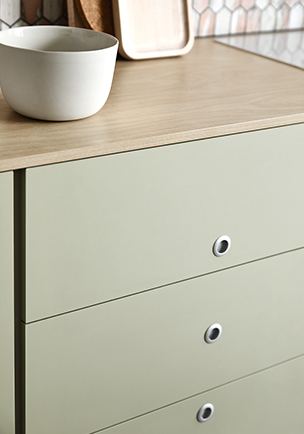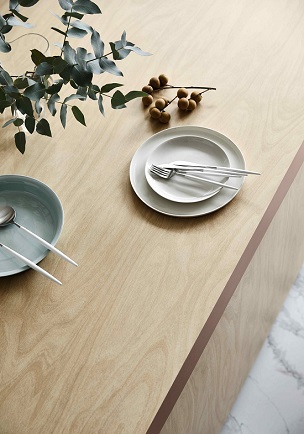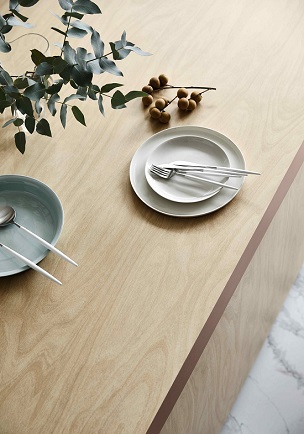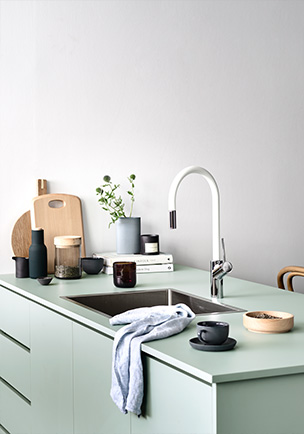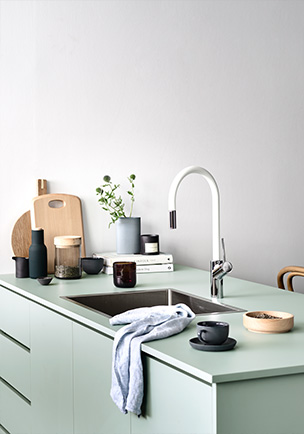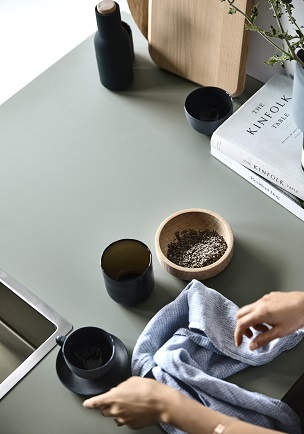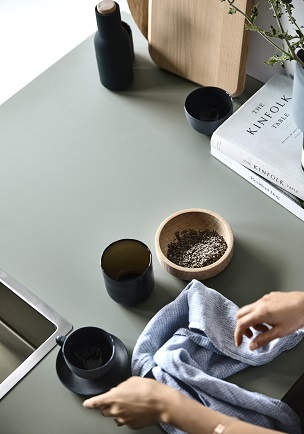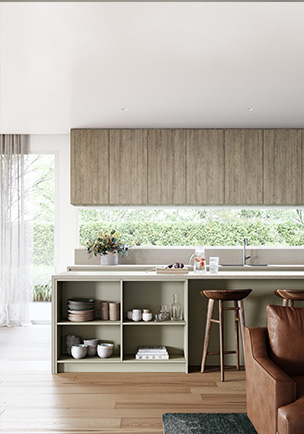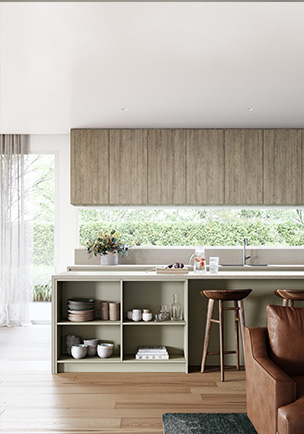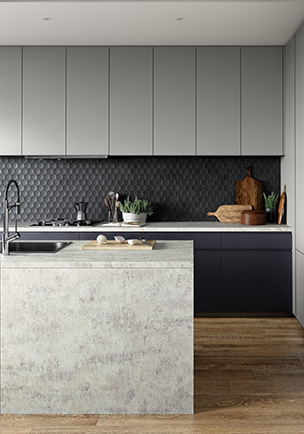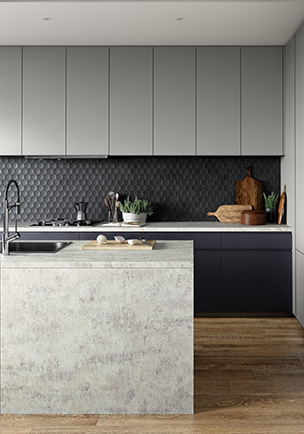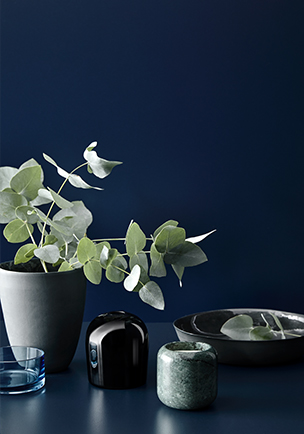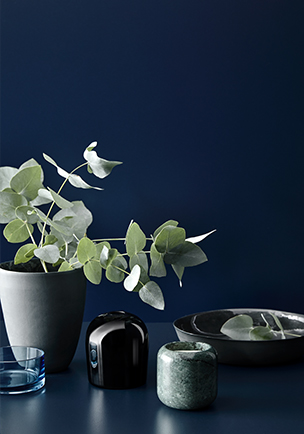 The "new neutrals" also push into darker hues ideal for providing contrast in a kitchen. As a guide, a deep blue like Laminex French Navy is a great alternative to black, while rich mid-greys such as Laminex Lava Grey will fit into both light and dark colour palettes. For homeowners, these darker neutrals allow the introduction of stronger colour in a balanced way, and all of these rich neutrals prove that a timeless kitchen doesn't have to be plain, pale or predictable.
Finding harmony across tapware, appliances and accessories
When choosing appliances and fittings, simplicity is the safest strategy. Install integrated appliances that can be concealed within cabinetry for an uncluttered look. Select tapware, lighting and other accessories that are understated and well proportioned. And consider what each item is made from "" if you're using that navy laminate, for example, brass tapware will really sing!

But above all else, take the time to make sure that everything works together, in form, colour, texture and style. The bottom line? Trends will come and go, but harmony will always be timeless.
---
Laminex Whites and Neutrals
Perfect for benchtop and cabinetry, this stunning range of laminates include a series of whites for all styles and nature inspired organic mid-tone and dark tone neutrals.
---
Explore the Laminex Colour Collection
Inspired globally and designed for the Australian lifestyle, the new Laminex Colour Collection is a cohesive colour and product range that reflects a movement towards design that connects with our natural environment. Expect beautiful timber grain laminates with true realism, muted organic colours, urban influences and dramatic finishes.