These expert renovation planning and budgeting tips from architect Martyn Weaver, director at Weaver + Co, will help you save money and get the best possible result on your next home renovation project.
The best way to make every dollar count in a home renovation is to spend money where it will have the biggest impact. But for renovators, particularly first-timers, knowing where to splurge and where to save isn't always clear. So we spoke with Martyn Weaver, director at Weaver + Co Architects, to get some expert advice.
Where to spend
Get good quality flooring
Weaver warns against going too cheap on flooring, which can be tempting, given it's such a large component in a home. Whether it's timber, terrazzo, concrete or tile, "a beautifully finished floor will elevate all the other items and finishes in the house, and will age well," he says.
Prioritise the things you touch
"Think about the things in your house that you touch throughout the day,"says Weaver. "These are the things that should have a 'quality' to them. You'll get value from them every time you use them." This could include door handles and tapware, or perhaps a kitchen surface like Laminex AbsoluteMatte, which has a luxurious, moleskine-smooth feel to it.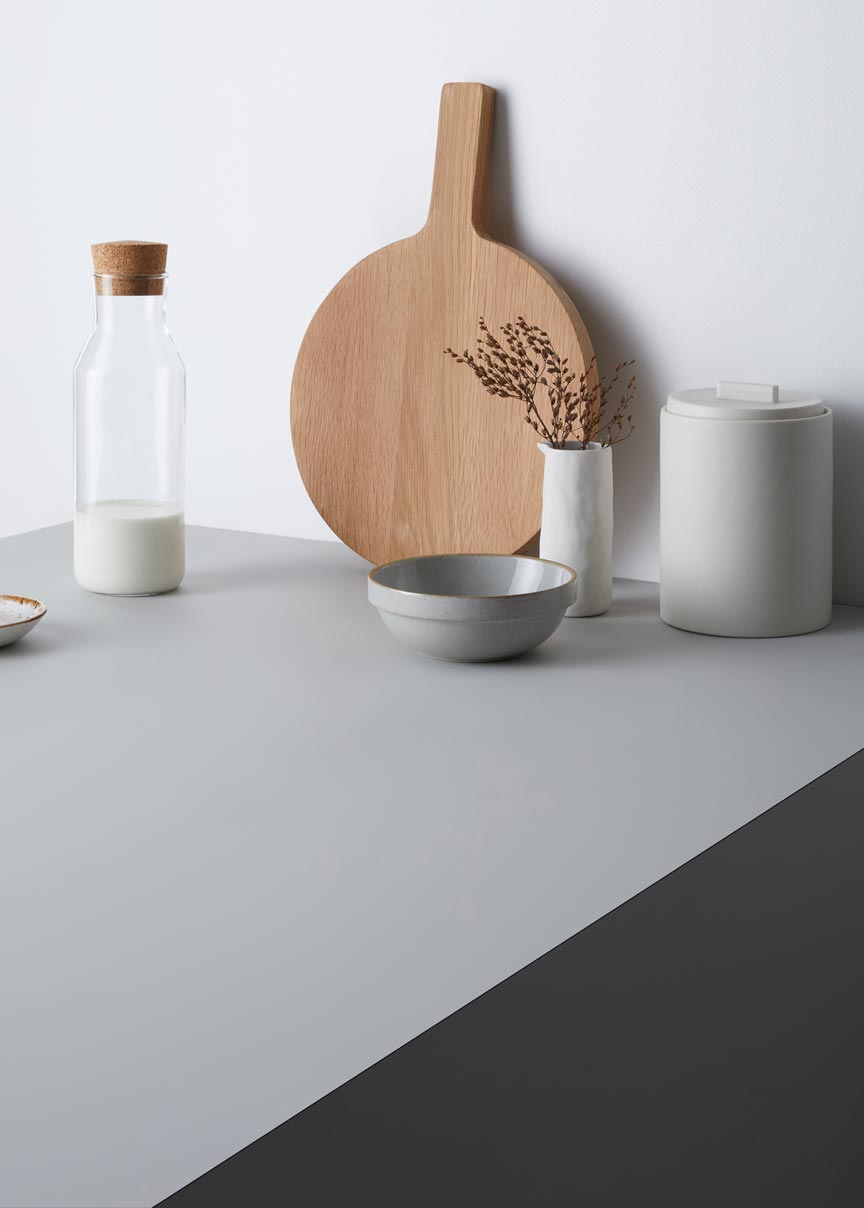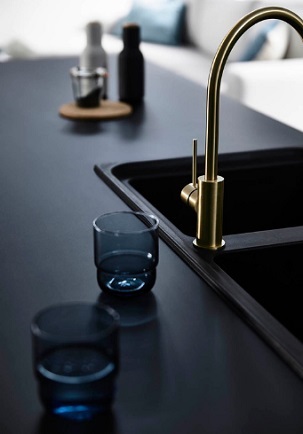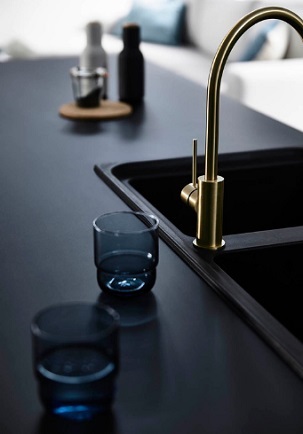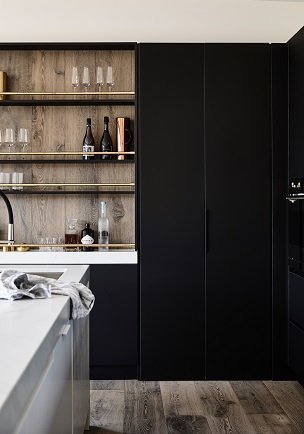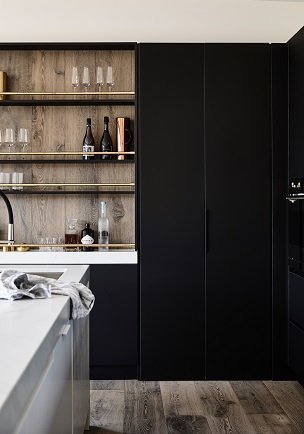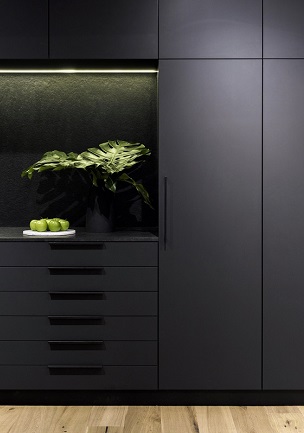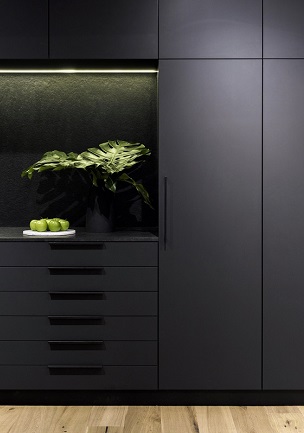 Focus on comfort
Money spent on ensuring that your house feels comfortable – for example, heating and cooling, sealing doors and windows, and insulation – is well worth it. Weaver suggests getting "good quality windows, if you're doing a more extensive renovation, or investing in good heating, like a hydronic system, if it's an older home."
Think about what's important to you
Weaver is adamant that you should "indulge in something that means a lot personally."It could be "a new window that captures a view of your garden, a skylight to stargaze through or a piece of furniture or art that has personal value". Maybe you've always wanted a cosy fireplace for cold nights or, if you love cooking, a beautiful kitchen island bench like these (pictured below), created by award-winning designer Olivia Cirocco using the Laminex Colour Collection. Get the full details on how to capture the look of metallics, woodgrain and natural stone with high-quality laminate.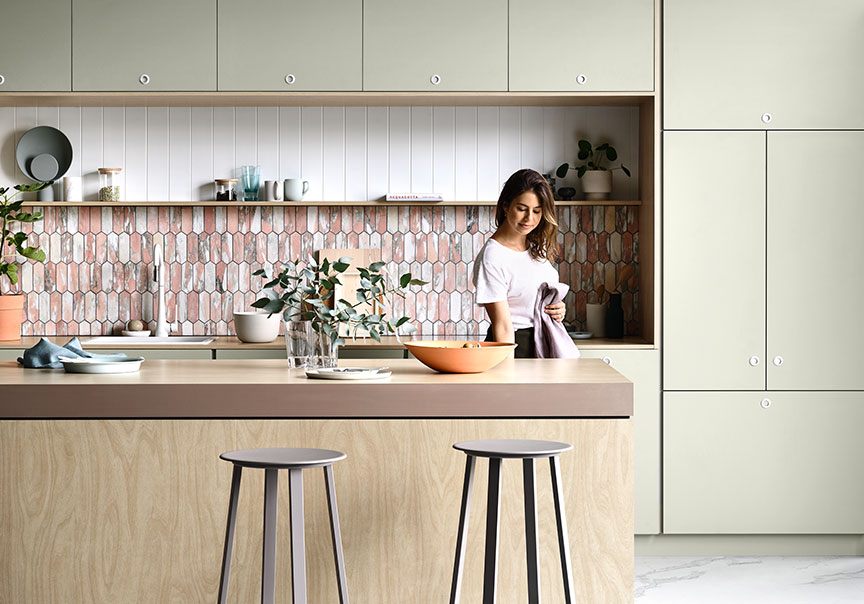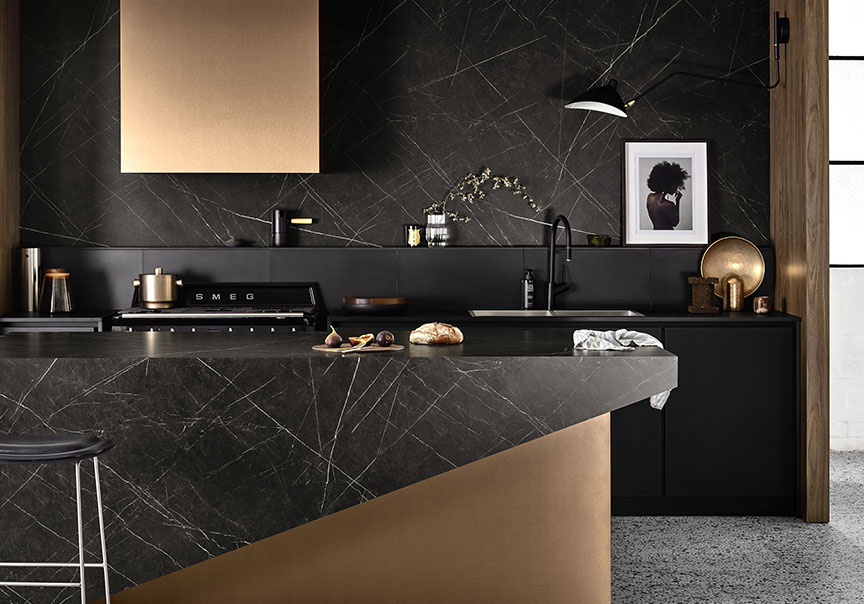 Where to save
Floor area - do less and do it well
"Renovations that dramatically increase the floor area can get expensive,"says Weaver, "and the quality of the layout and circulation often matters more than size."Consider flexible spaces that can be used in different ways, and either cut down on circulation spaces or give them a double function. Instead of having a dedicated study room, will a study nook fit beneath a stairway? Do you need a separate laundry or will a European laundry meet your needs? With the Laminex Colour Collection, multipurpose ancillary spaces like these can be designed to work beautifully with your broader materials palette.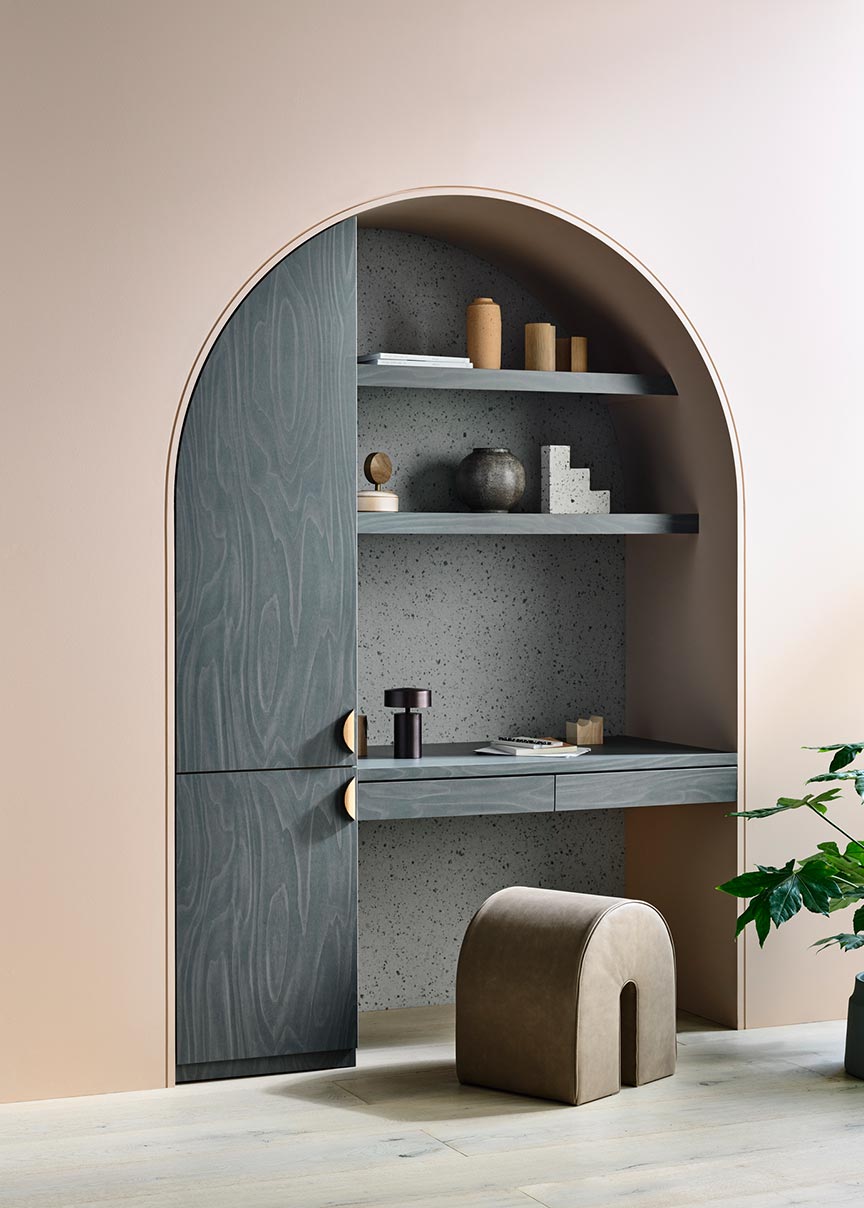 Don't get carried away with gadgets
With so much technology at our fingertips, it can be tempting to fill your home with electronics, automation and expensive appliances, but costs can quickly add up. "I'm a fan of a low-tech approach that does the basics well and will stay relevant over time,"says Weaver. If you feel differently, remember you can always add gadgets later, once you've settled in to your new home.
Reconsider what has to be removed
Think twice before ripping out existing finishes, like old bathroom tiles, or completely remodelling your kitchen. As Weaver points out, "Sometimes just changing the grout colour, choosing a new paint colour or adding new joinery can transform a tired space."
Saving dollars by spending time
Do lots of research
Interior elements like colours, finishes and lighting can make a huge difference to a home and "spending more money doesn't always guarantee good results," says Weaver. So invest time in researching options and alternatives. For example, natural timber kitchen cabinetry might be out of your budget, but a decor from the Laminex Woodgrains range could achieve the same effect in a way you can afford.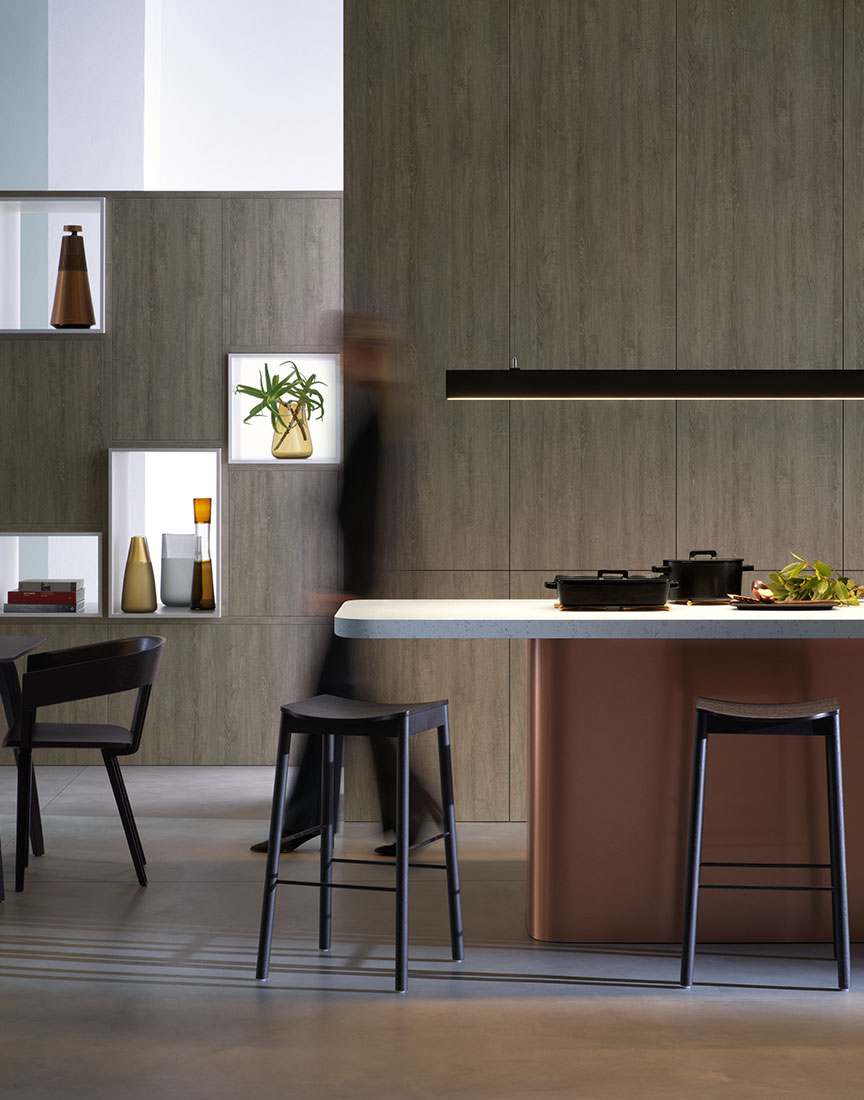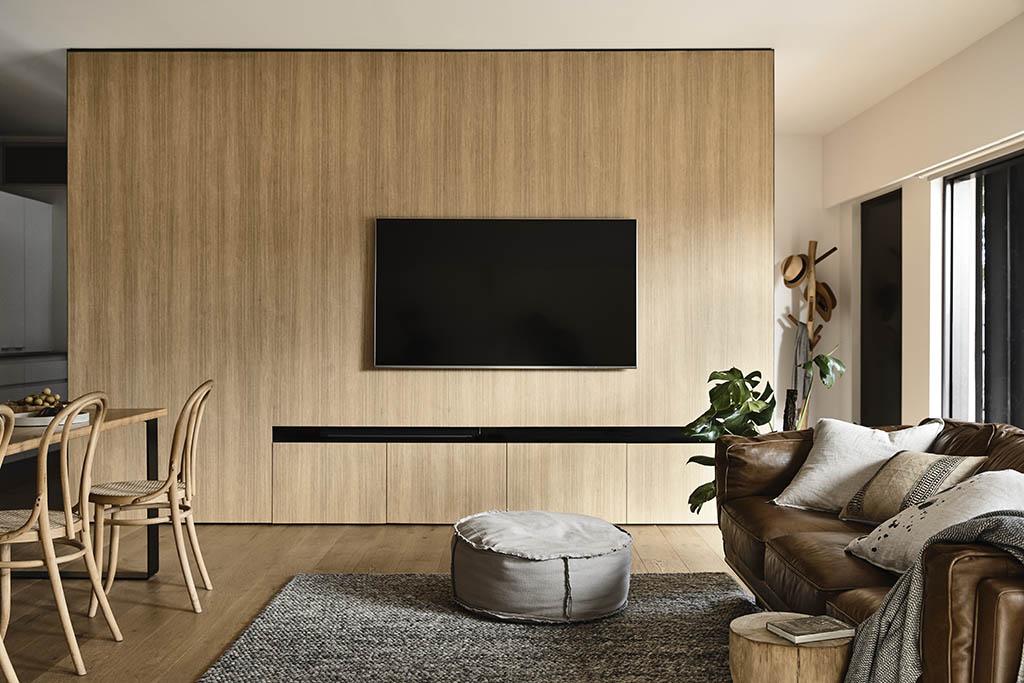 Carefully curate your materials palette
"It's very important that finishes, materials and colours are chosen collectively," says Weaver. "Obtain samples of everything and lay them out together, ideally in the space where you intend to use them." Pay attention to how they look in different lighting conditions before making final selections.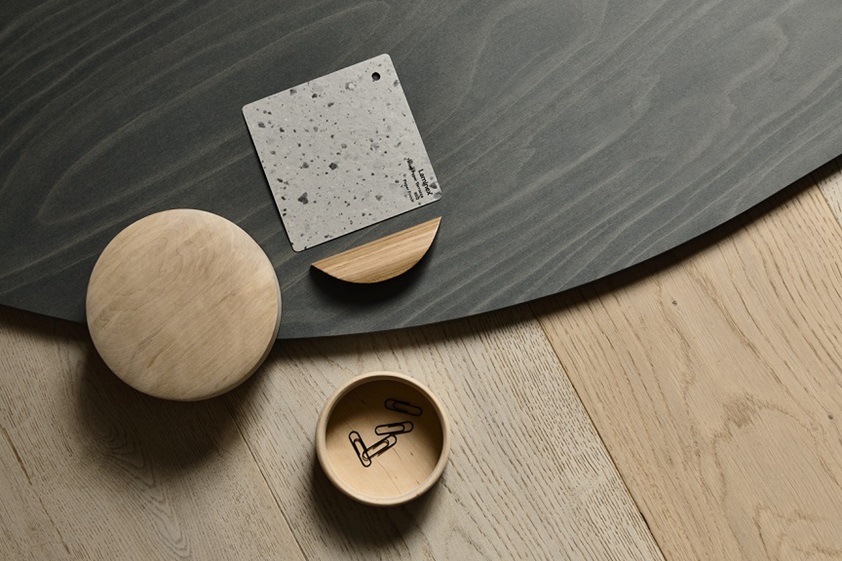 Think about lighting
"Changing your lighting can be an inexpensive way to completely alter a space and set a mood," according to Weaver. He recommends taking time to carefully select lighting that works together and has the flexibility to adapt to different needs. "Consider lighting products that reflect light to reduce glare, that are dimmable and that offer a good colour temperature," he says.
---
Explore the Laminex Colour Collection
Inspired globally and designed for the Australian lifestyle, the new Laminex Colour Collection is a cohesive colour and product range that reflects a movement towards design that connects with our natural environment. Expect beautiful timber grain laminates with true realism, muted organic colours, urban influences and dramatic finishes.

Explore the range
---