Profiled doors and panels in Laminex's FormWrap and ColourTech ranges will add timeless appeal to interiors of all kinds.
Profiled doors have long been a staple element in classic interiors. As Laminex Design Consultant Cath Valente notes, "You can't go past them for a Hamptons or country-style home." But more recently, their geometric forms and routered face designs have started appearing in contemporary interiors too, either as a bridge between classic and contemporary design features, or as a design feature in their own right. "In a simple, modern space, a profile can add interest," says Valente, "while the play of light and shadow will subtly change their colour and appearance throughout the day, creating even more visual appeal."
Creating a contemporary look with contrasting profiles
One example of this approach would be to apply panels in Laminex's Country V or Newport profiles to the front face of an island bench, in subtle contrast to simpler flat-faced or pocket-routered panels and doors through the rest of the kitchen. Or to make a bolder statement, the different profiles can be brought closer together. "We're seeing a great design look at the moment where a mix of profiles is used," says Valente. "Take pantry doors, for example. You could use the flat profile for the door to the upper section and the Country V profile for the lower section - it's very cool!"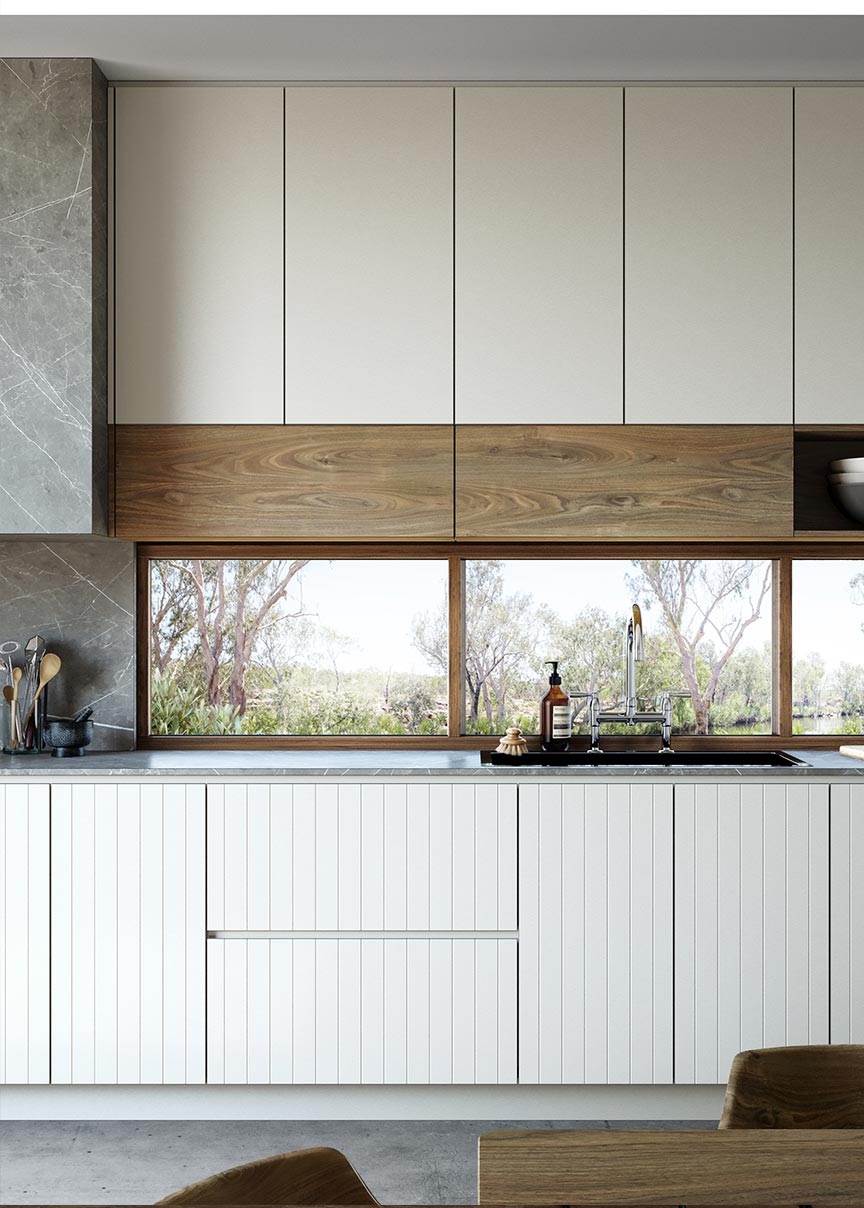 This evolution in the use of profiled doors and panels isn't limited to residential kitchens and laundries, where they've traditionally been seen. They're now being incorporated into fit-outs for offices, hotels, hospitality and retail, signalling their acceptance by architects and designers as an attractive, contemporary option for all kinds of interiors.
Choosing the right door
"Laminex's FormWrap and ColourTech profile doors are great for all of these applications," says Valente. "The development in Laminex's finishes gives them a stunning contemporary feel." The FormWrap range is thermolaminated in a vinyl wrap, giving it a seamless, luxurious look. It comes in 16 different solid-colour Laminex decors and a choice of four finishes. The ColourTech range, meanwhile, derives its premium appearance, and exceptional moisture-resistance, from a coating of technologically advanced 2-pac polyurethane paint. It's available in 71 solid-colour Laminex decors and three finishes.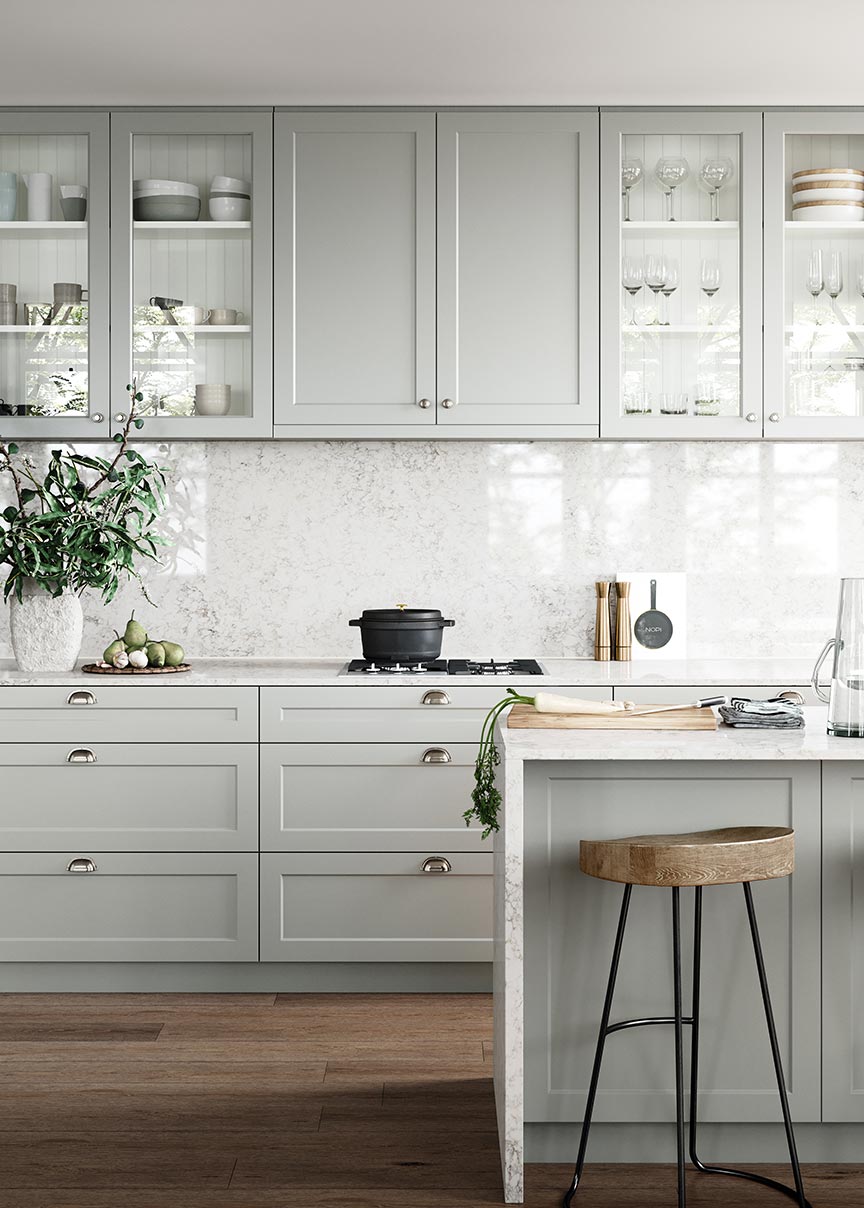 The two ranges are part of the Laminex Made-to-Measure Doors and Panels offering, which means they can be ordered to custom specifications and delivered fully finished and ready to install. And because they're integrated with the Laminex Colour Collection, they provide great flexibility for building beautifully coordinated colour palettes, with FormWrap or ColourTech used in a preferred Laminex decor in key areas and laminate specified in matching or complementary decors for secondary areas or specific applications, such as fridge panels or oven surrounds.
Made with high-density Ultracraft MDF for a flawless finish
Importantly, the quality of FormWrap and ColourTech doors and panels goes deeper than their beautifully finished surfaces. They're fabricated from Ultracraft, a premium, high-density MDF developed to eliminate surface flaking and other imperfections during the routering process. As a result, every profiled door and panel from Laminex is manufactured to an exacting standard and delivered with flawless detail and perfect clean lines. It also means that the panels require less sanding and priming during production, saving time and money and therefore minimising cost to the customer. And these same benefits can be enjoyed by fabricators interested in creating their own vinyl-wrapped or painted profiled doors, as Ultracraft panels can be ordered in two sizes, with a durable melamine coating on one or both sides.