With the new DesignEdge Doors and Panels range, delivering beautiful laminate doors and panels is easier than ever.
As part of the recent update of the Laminex Made-to-Measure Doors and Panels offering, all of our laminate doors and panels have been brought together in the new DesignEdge Doors and Panels range. The range brings a host of advantages for designers and fabricators, that will help you deliver beautiful cabinetry for clients while also saving time and money.
Doors and panels in an expansive range of decors
DesignEdge doors and panels are constructed from hardwearing Laminex LPM and can be specified in 96 different decors from the Laminex Colour Collection - all of the Whites & Neutrals range, 70 per cent of the Woodgrains range, 11 Accent decors and five Lamiwood finishes, as well as the full AbsoluteMatte Panels range. This comprehensive palette of colours and finishes will ensure that you can meet the expectations of even your most design-savvy client! And because it harmonises with the broader range of Laminex and Essastone products, you can order every surface material you need from the one place.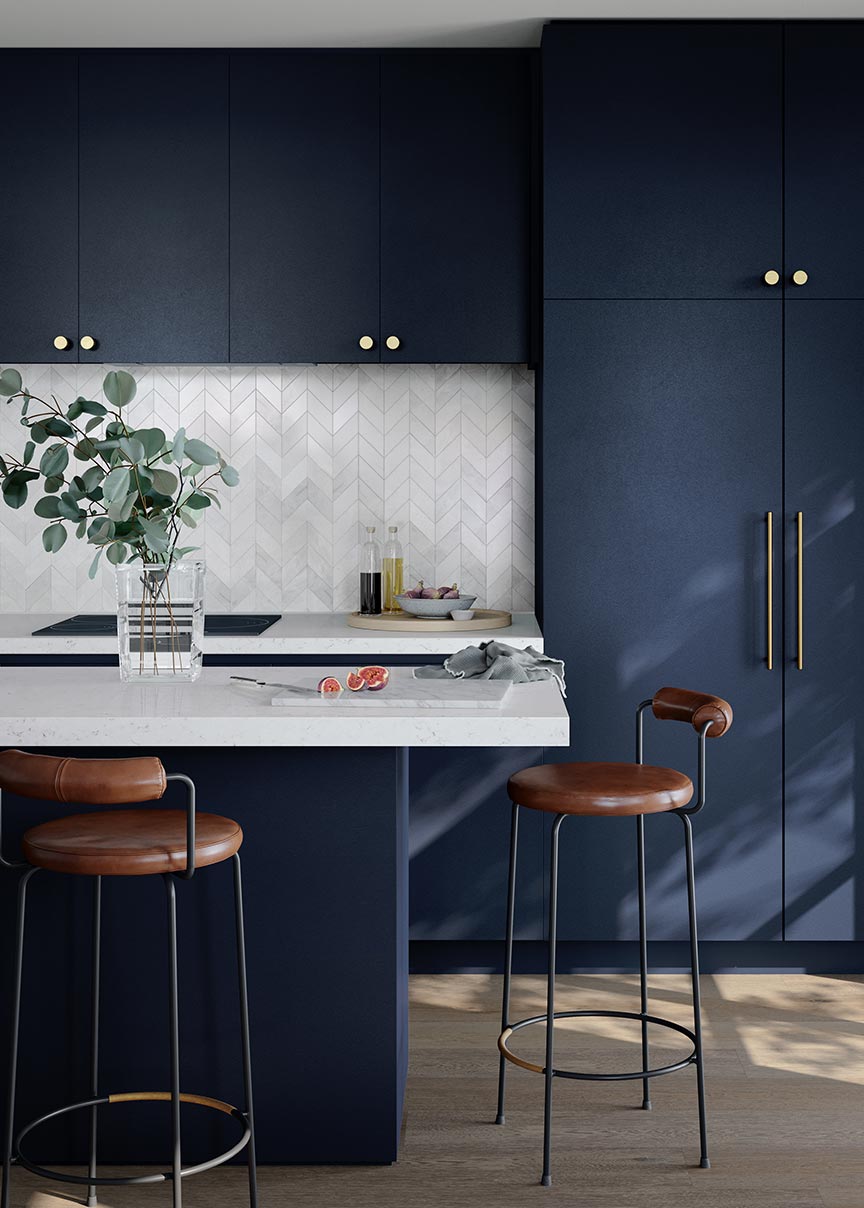 Two profiles, same lead time, same cost
Two profiles are included in the DesignEdge range: Square Edge, and Reverse Bevelled, which is the perfect option for contemporary handle-less cabinetry designs. Importantly, there's no additional lead time or cost associated with the Reverse Bevelled profile. That means you can make decisions based purely on design preferences and project requirements, and not have to compromise to meet budgets and timelines. And as an added benefit, the Reverse-Bevelled profile is delivered with a sleek seamless edge, compared to the visible glue seam that comes with a manual edging process.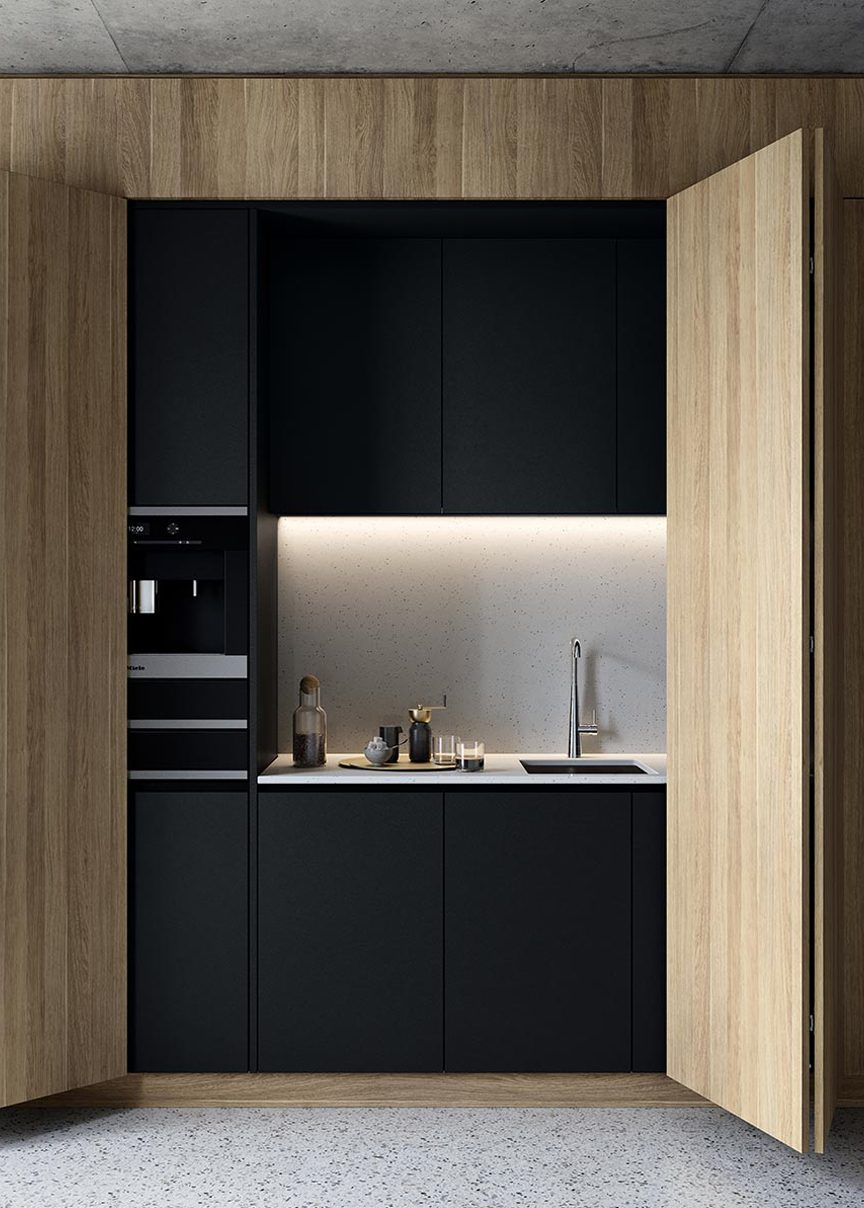 Delivered fully finished, saving you time and money
DesignEdge doors and panels are made to your measurements and delivered fully finished and ready to install. That includes colour-matched or contrast edging, as specified, and even the option for pre-drilled hinge holes. As a result, you're only paying for the materials you need; you don't have to manage or pay for waste disposal; you save on overheads associated with machinery and tools, as well as holding stock of LPM and associated materials; and your time on site is reduced, so you can concentrate on building cabinetry carcasses and completing the job.