Rich colour from the natural world
The seven new Laminex decors in the Living Pigments collection draw inspiration from the earth, and from the plants that grow in it. There are the expressive, sunburnt hues of ochre and terracotta; the bleached, sandy tones of beaches and deserts; and full-bodied greens evocative of forests and foliage.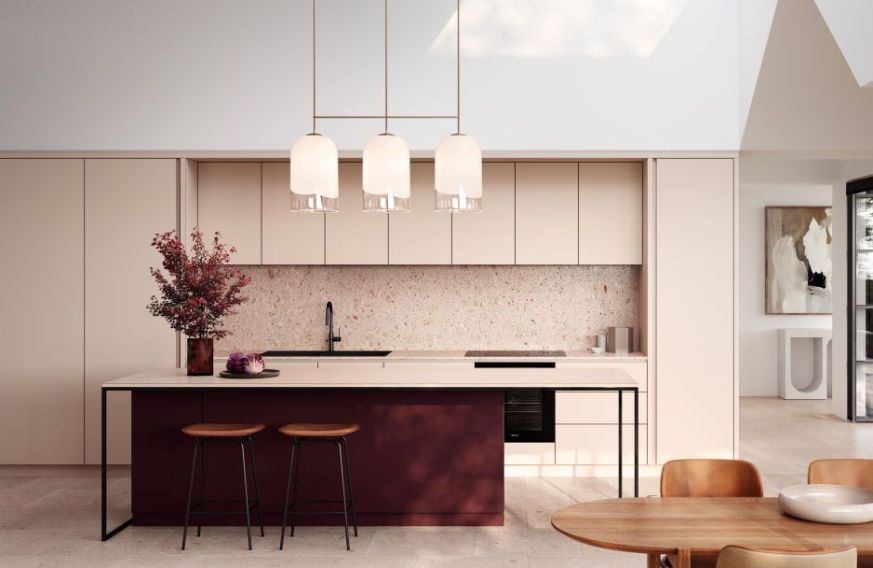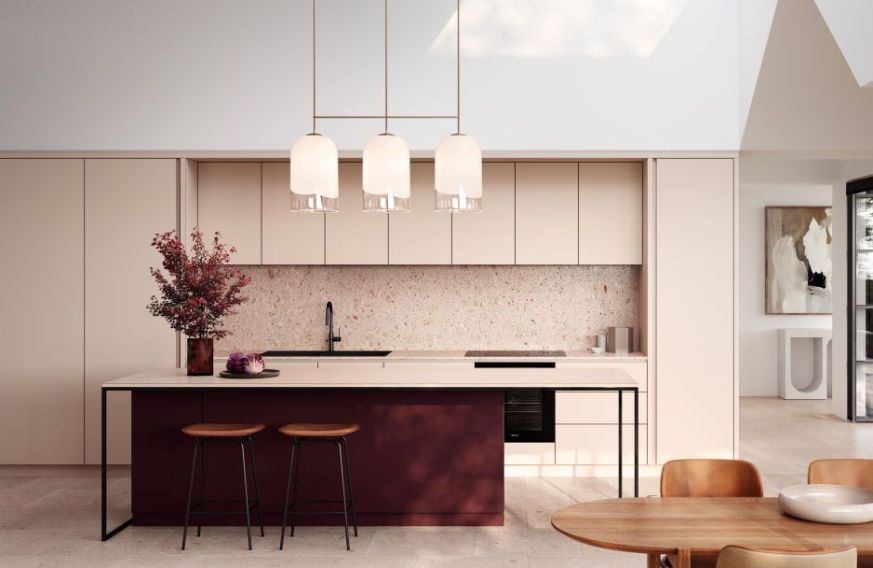 Immersive Kitchen
The delicate sandy-yellow Laminex Porcelain Blush has a subtle red undertone, which makes it a natural pairing with the dramatic blackened red of Laminex Kalamata.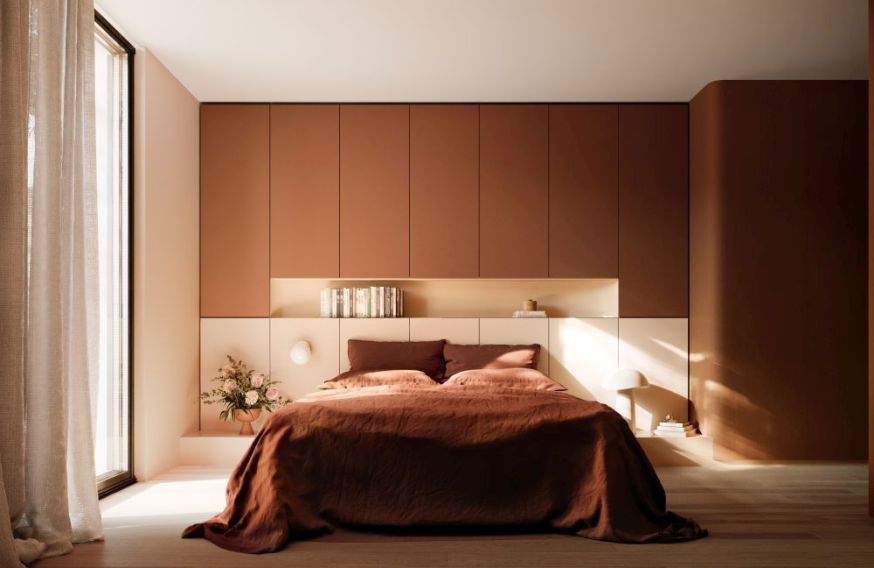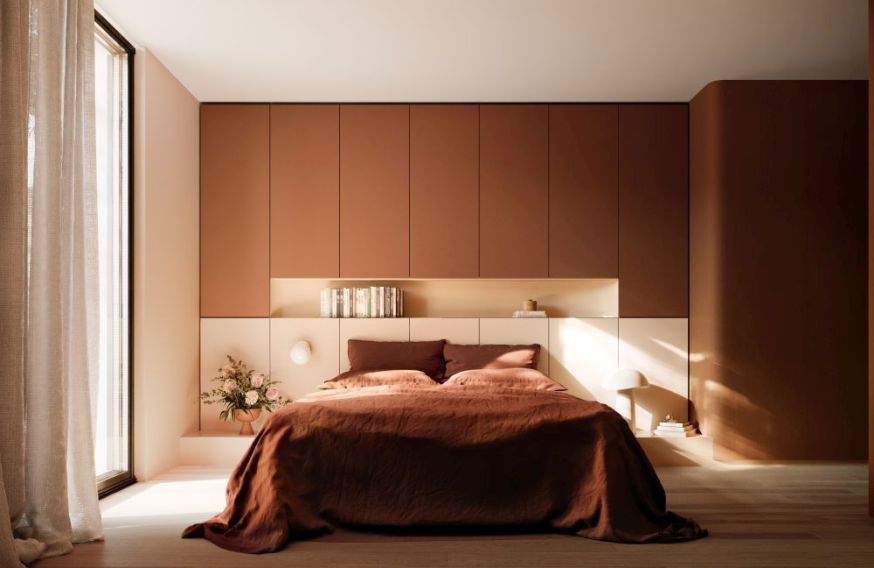 Earthy Bedroom
The pale sandiness of Laminex Porcelain Blush and kiln-baked earthiness of Burnt Ochre share red and yellow tonal qualities but at very different intensities, making for a naturally cohesive contrast.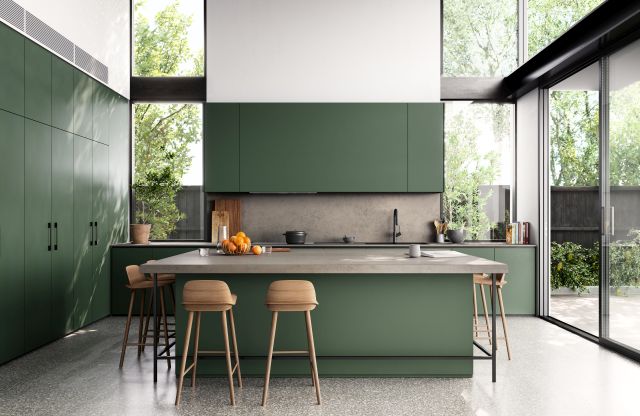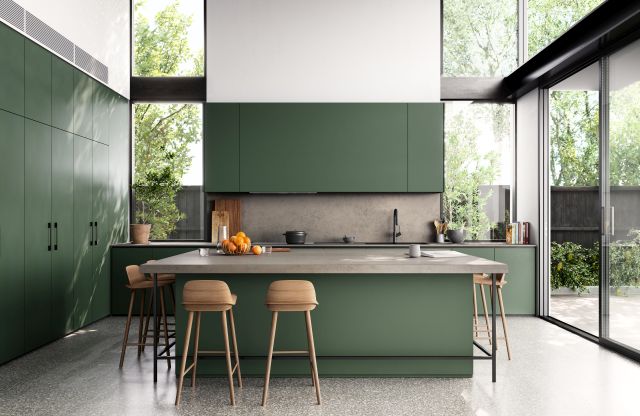 Grounding Greens Kitchen
Strong, pure green Laminex Hushed Pine has a muted authenticity that works beautifully with pale timbers, yellow or green-based whites, and the textural grey of concrete and terrazzo.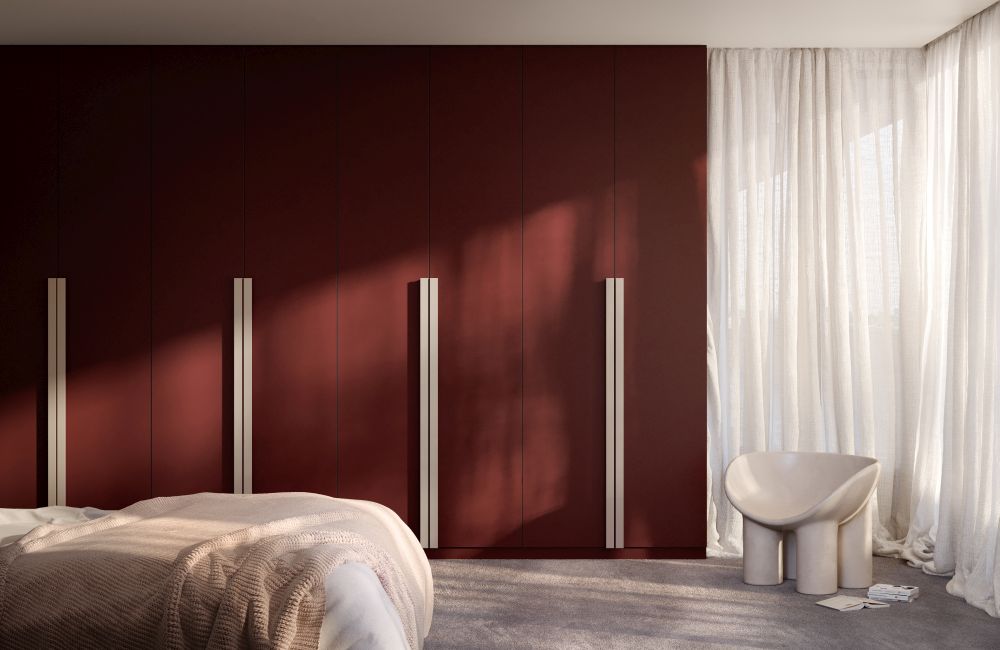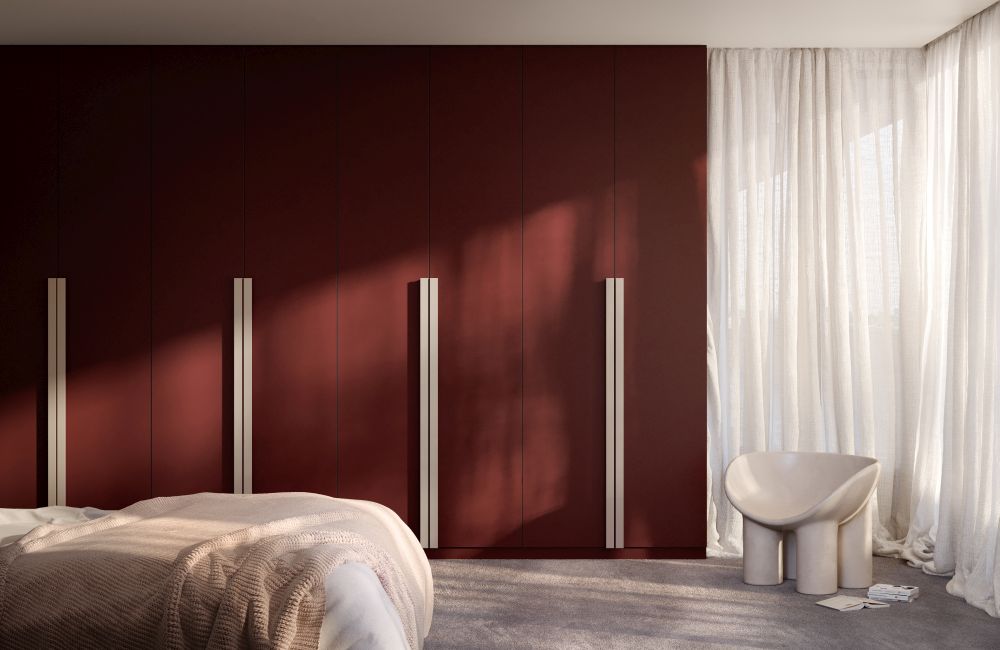 Immersive Bedroom
Floor-to-ceiling cabinetry in the deep red of Laminex Kalamata will make a strong impact in any space, with details in pale Porcelain Blush providing a high-contrast accent.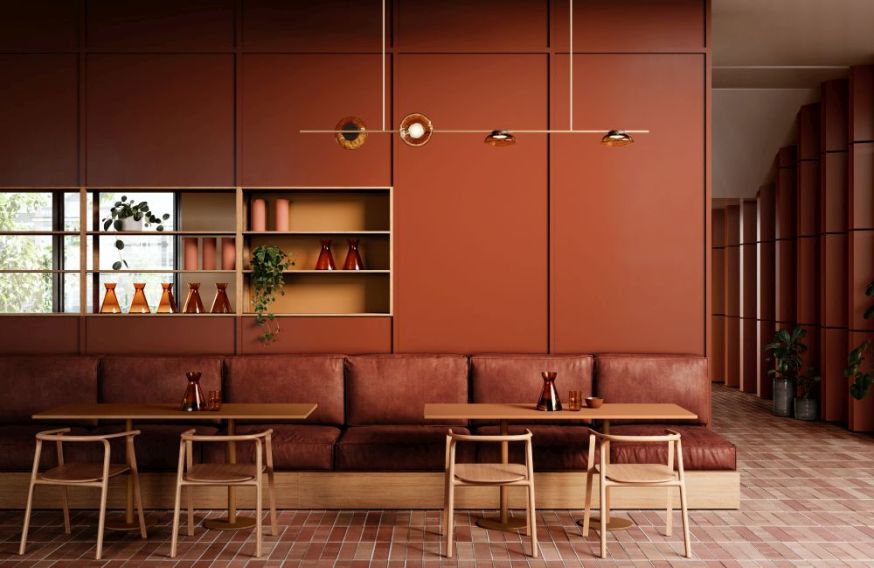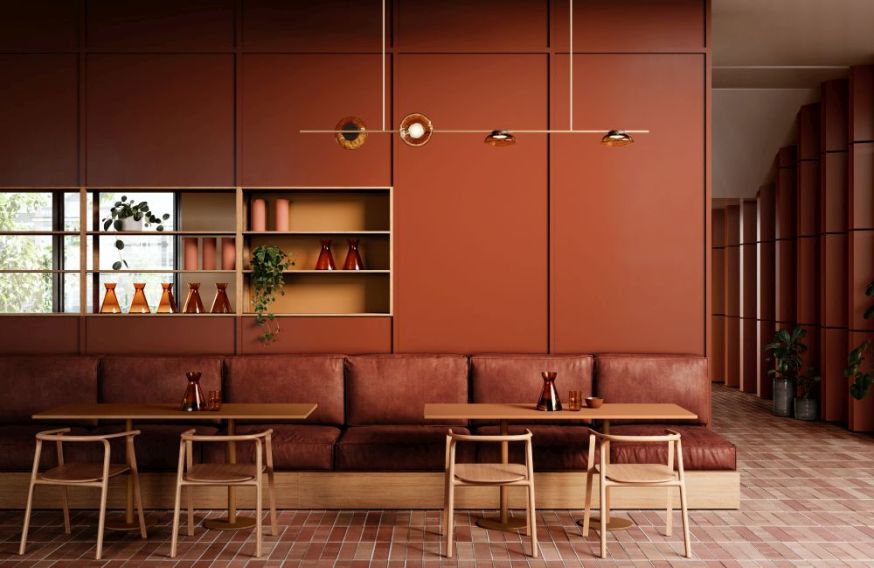 Earthy Café
Two luscious new decors inspired by the trend toward strong earthy hues, yellow-based red Laminex Moroccan Clay and red-orange Burnt Ochre are highly evocative of their richly coloured namesakes.