From George Nelson to Marcel Wanders to Australia's own Russell & George, designers continue to use high-pressure laminate for beautifully designed furniture pieces.
High-pressure laminate, or HPL, is the often-unsung hero of high-end and bespoke furniture. But thanks to its design flexibility, durability and relatively light weight, and the expansive selection of colours, patterns and finishes it comes in, it's preferred as a key surface by many of the world's leading furniture designers and producers. Here are three beautiful, highly refined examples.
Moooi Container Table
Dutch designer Marcel Wanders needs no introduction. Nor does the design house, Moooi, which he co-founded in 2001. But among the many items he's designed under that brand's umbrella, his Container Table stands out for its disarming simplicity of both form and concept. The tapered base is fabricated from polyethelene and is hollow. This makes it easy to transport, but also allows the base to be filled with sand or water when in situ, giving the table great stability. The circular tabletop can be specified in a handful of materials, with HPL, in either white, black or light grey, the popular choice, because it provides a hardwearing and easy-to-maintain table surface while retaining a premium look and feel.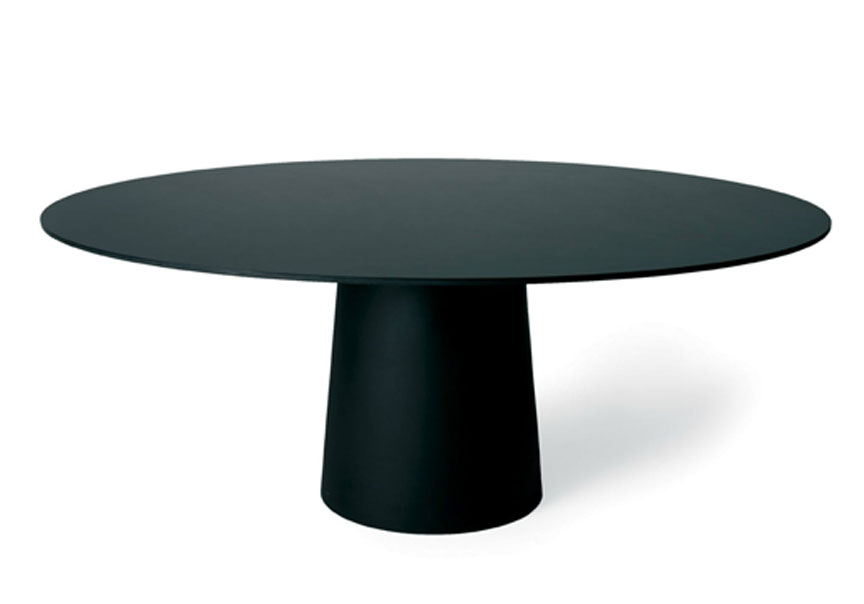 Container Table: Images courtesy of Moooi.
Nelson Swag Leg Desk
Using HPL in high-end furniture isn't a new occurrence. Having emerged as a surface material earlier in the twentieth century, it came to be used by mid-century designers whose furniture pieces are now hailed as classics. One such piece is George Nelson's colourful and charismatic Swag Leg Desk, launched in 1958 during Nelson's storied tenure as Director of Design at Herman Miller. Manufactured from walnut timber panels and the swaged-steel legs for which it's named, the desk is arguably at its most attractive with the option of a white HPL tabletop edged with walnut veneer. The white surface provides a beautiful contrast to the deep timber tones, and emphasises the desk's trademark multicoloured shelving dividers. And of course, it provides a perfectly flat, tactile and durable work surface so you can get on with business!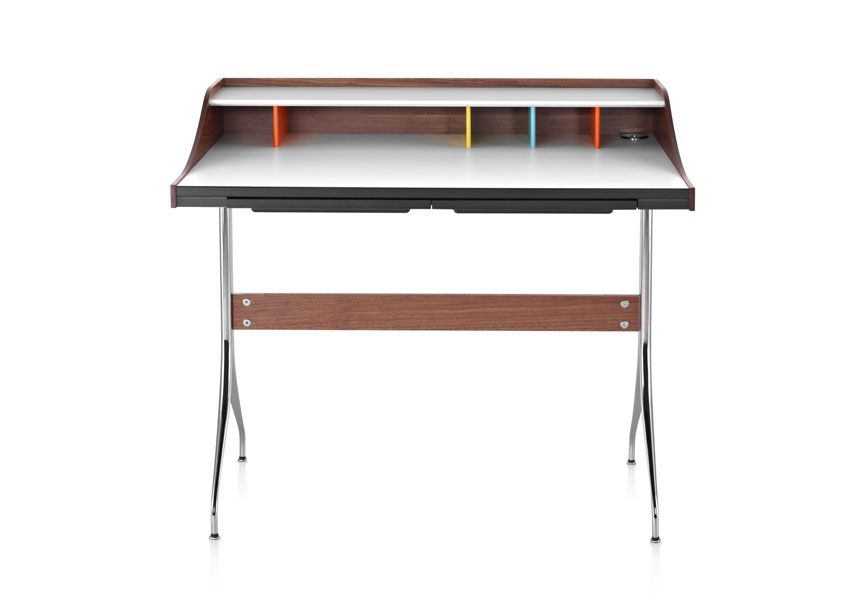 George Nelson Swag Leg Table: Images courtesy of Herman Miller Inc.
Russell & George's Space and Time custom table
The same qualities that make HPL a great material for designer furniture also apply when architects and interior designers are producing custom furniture pieces. In some ways, this approach provides even greater opportunity, as it enables these designers to use the very latest, technologically advanced laminate products, to achieve unique and beautiful outcomes. A notable recent example is the large central table designed by Melbourne practice Russell & George for their award-winning, multi-use office and events venue, Space and Time. Used as both a meeting and dining table, depending on the changing requirements of the venue, it's clad in Laminex AbsoluteMatte Black. The designers chose AbsoluteMatte for its premium ultra-matte look and warm, velvety feel, and also to ensure that it looked pristine during both meetings and dinner. Because, as Byron George observed at the time, "You just can't leave fingerprints on this product!"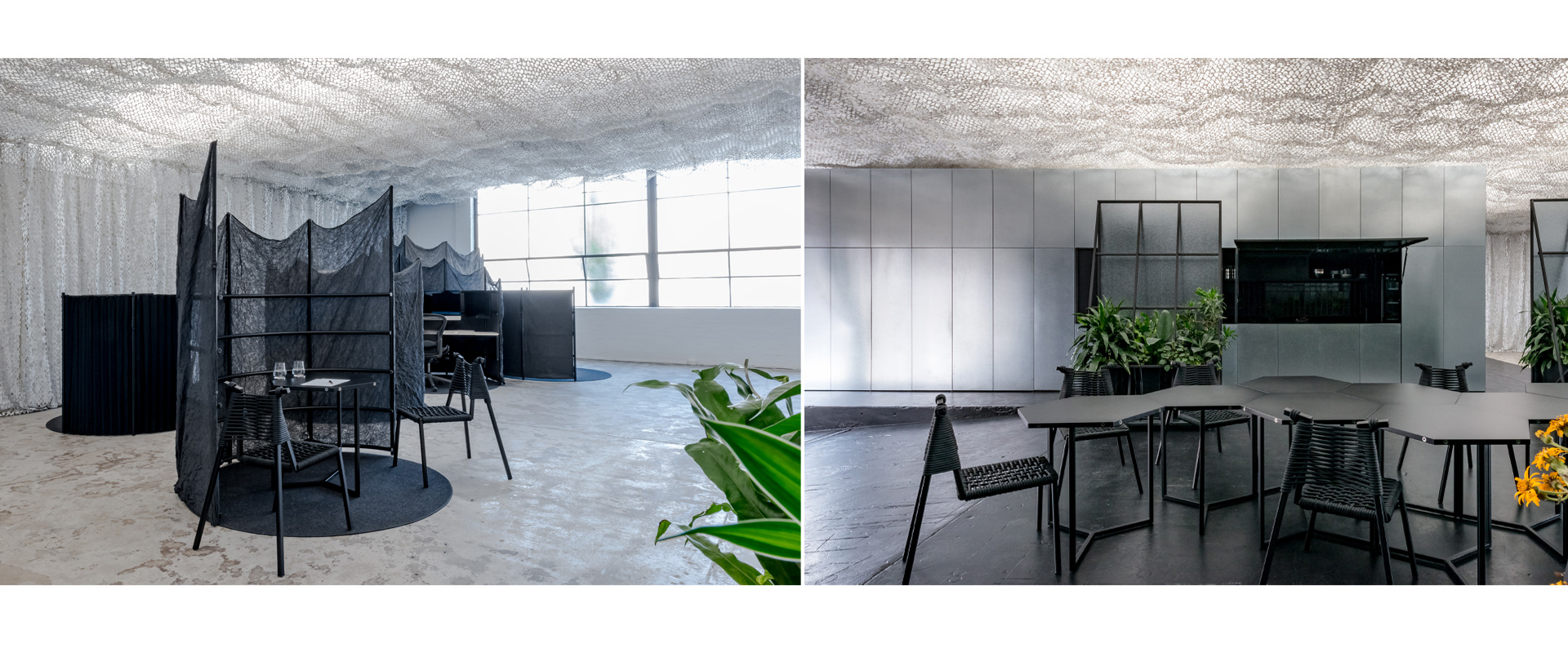 Space & Time by Russell & George. Photographer: Paul Martin.

To explore the full range of laminates from the Laminex Colour Collection, click here.