In an idyllic inner-Melbourne heritage precinct, Lande Architects has transformed an unloved old terrace house into a light-filled contemporary home.
Architect Lachlan McArdle and his wife, Emma, were looking for a home to take on as a renovation project, a place they could inject their personal style into, when they found a run-down single-fronted terrace house in South Yarra's Medley precinct. This is a charming pocket of inner-Melbourne, with pedestrian laneways and overflowing gardens creating the lush feel of a country hamlet. And on one of those laneways, a row of six houses with no street frontage, looking out instead to a stretch of red-brick wall. "Council has described it as 'a good intact example of the ad hoc nature of nineteenth-century town planning', which is to say they just did what they wanted," McArdle says with a laugh. But he also saw the potential this unique setting offered.
Working with his co-director at Lande Architects, Ellie Speaks, McArdle set about designing an alteration and addition that harnesses natural light, spatial flow, hidden storage and borrowed views to create the illusion of space within the house's modest footprint, while also navigating a strict heritage overlay. At ground level, the original front rooms were reworked into a master bedroom and ensuite, powder room and laundry, while the rear now features a dining, kitchen and living space that opens up to a double-height void fully glazed to the rear elevation. Upstairs, there's a second living space/home office and more bedrooms. And thanks to very clever planning, every one of these spaces, upstairs and down, enjoys access to natural light and green exterior views.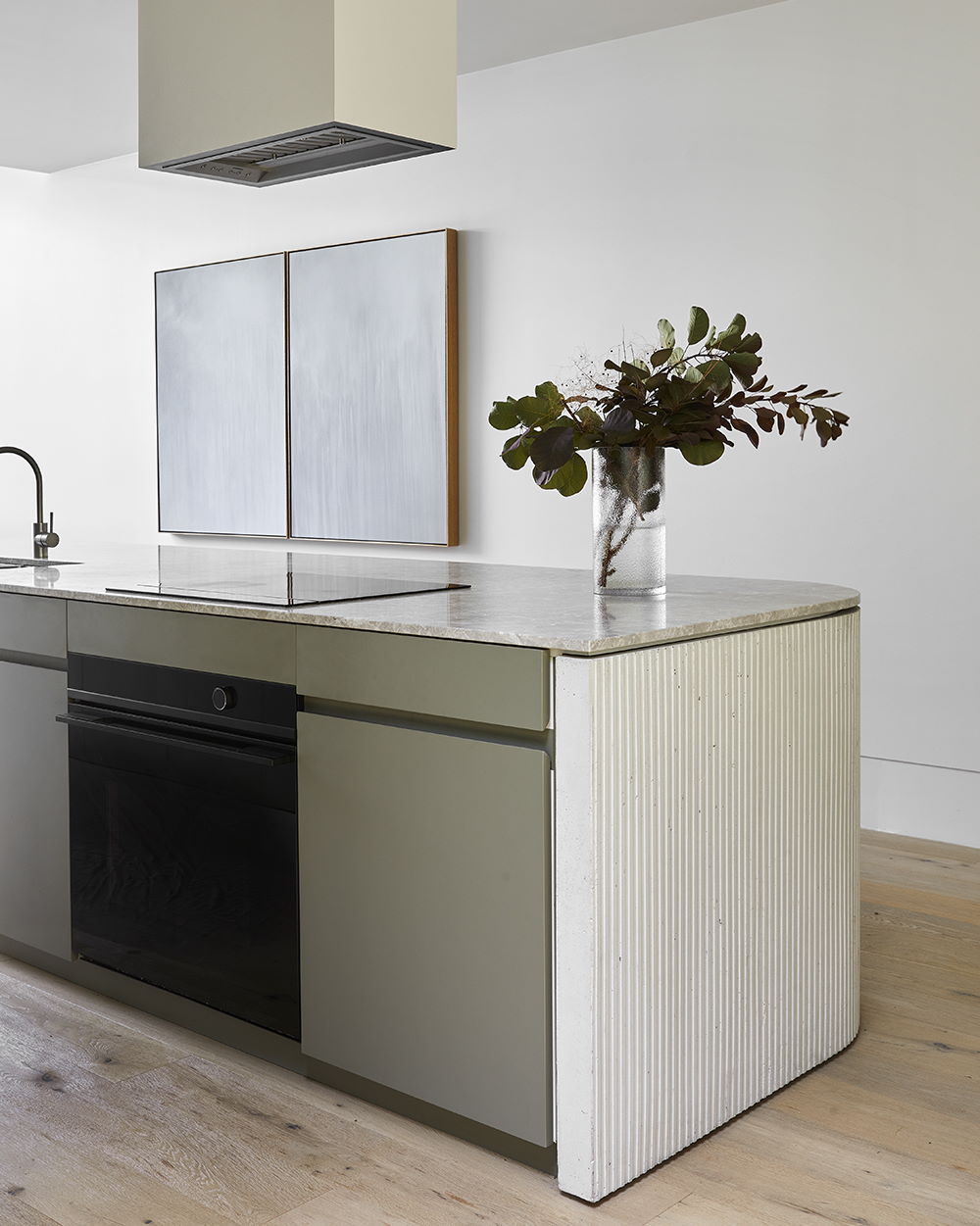 "Looking at the flat colours and matte finishes, the Laminex colour range is incredible. We haven't really found a scenario where they haven't had a colour that works for us."
Lachlan McArdle – Director, Lande Architects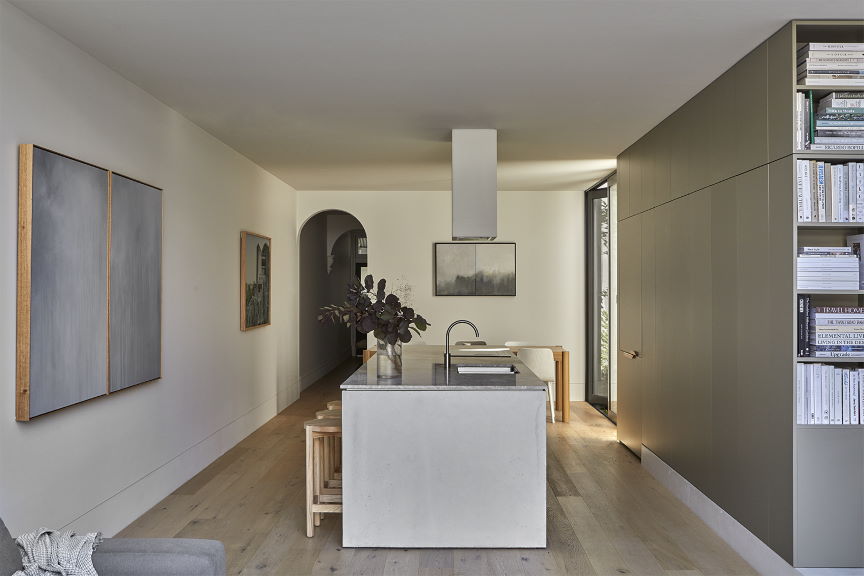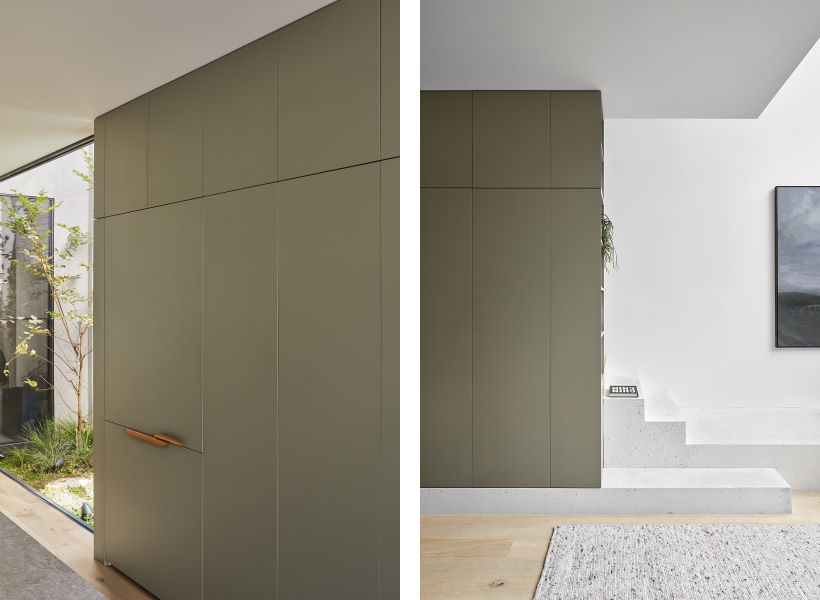 The kitchen is a particularly compelling feature of the interior, which is fitting given that the family, now expanded with the addition of son William, are keen entertainers. Its minimalist joinery wall was positioned to make use of the space under the stairway and reads like a discrete element supporting the upper level of the house. It was fabricated with Laminex Possum, the decor's muted green-brown tone bringing a sense of calm while, according to McArdle, offering economical, "bombproof" durability ideal for a young family.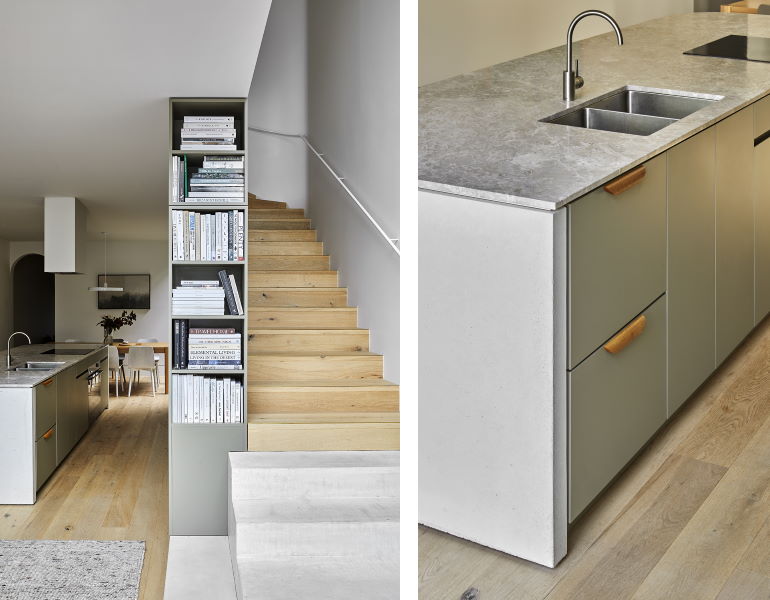 Laminex also features in the bathrooms on the upper level, with joinery in Laminex Paperbark, a mid-tone grey with a green undertone that allows the leafy external views to really pop. And in a neighbouring bedroom, joinery in Laminex Planked Urban Oak incorporates a sliding door that provides access to attic storage. The woodgrain decor's tone and detail are so convincing, McArdle says designer friends assume it's timber veneer. And it was something of a revelation for the architect too. "I started to look at Laminex as a potential cost saving and was just really impressed with how far they've come," he says. "We use it a lot now. It's our go-to in a lot of projects."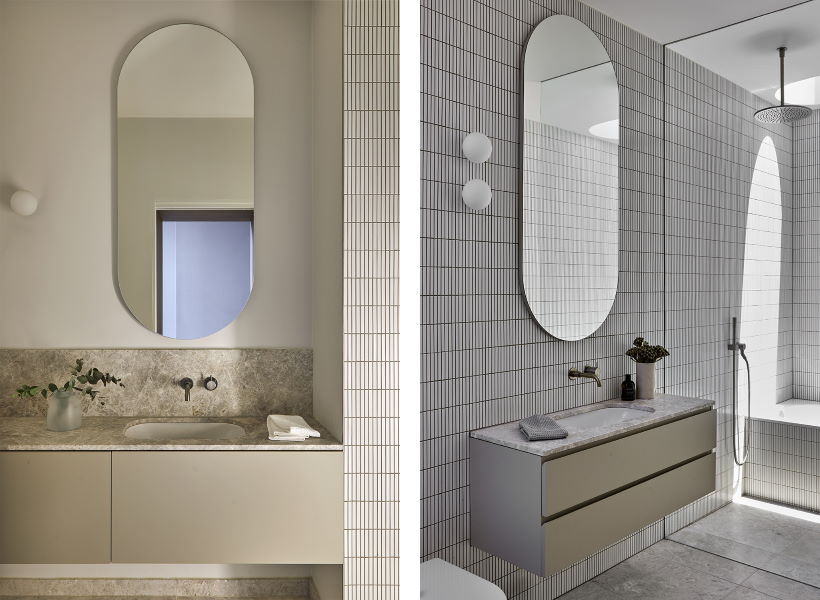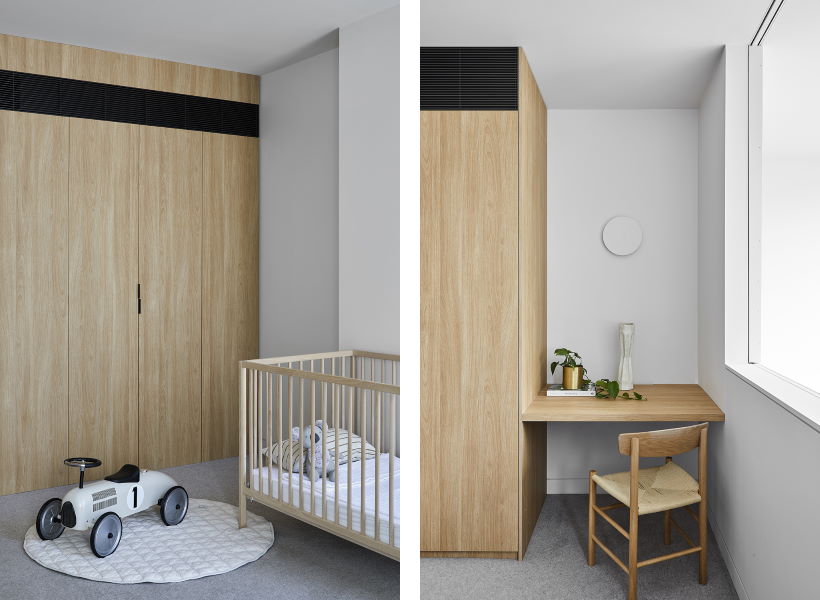 Contributors
Design: Lande Architects
Photography: Dave Kulesza
Words: Infinite Shapes