Take a tour through this delightfully renovated Victorian terrace, where joinery in Laminex Oyster Grey is the defining design feature.
Brunswick, in Melbourne's inner north, is a suburb of great architectural contrast. Home to swathes of the city's newest multi residential developments, its streets are also lined with single-fronted brick terraces characteristic of the Victorian era. One of these cottages was recently transformed by interdisciplinary design practice SWG Studio, bringing new life - and subtle elements of contrast - to the home.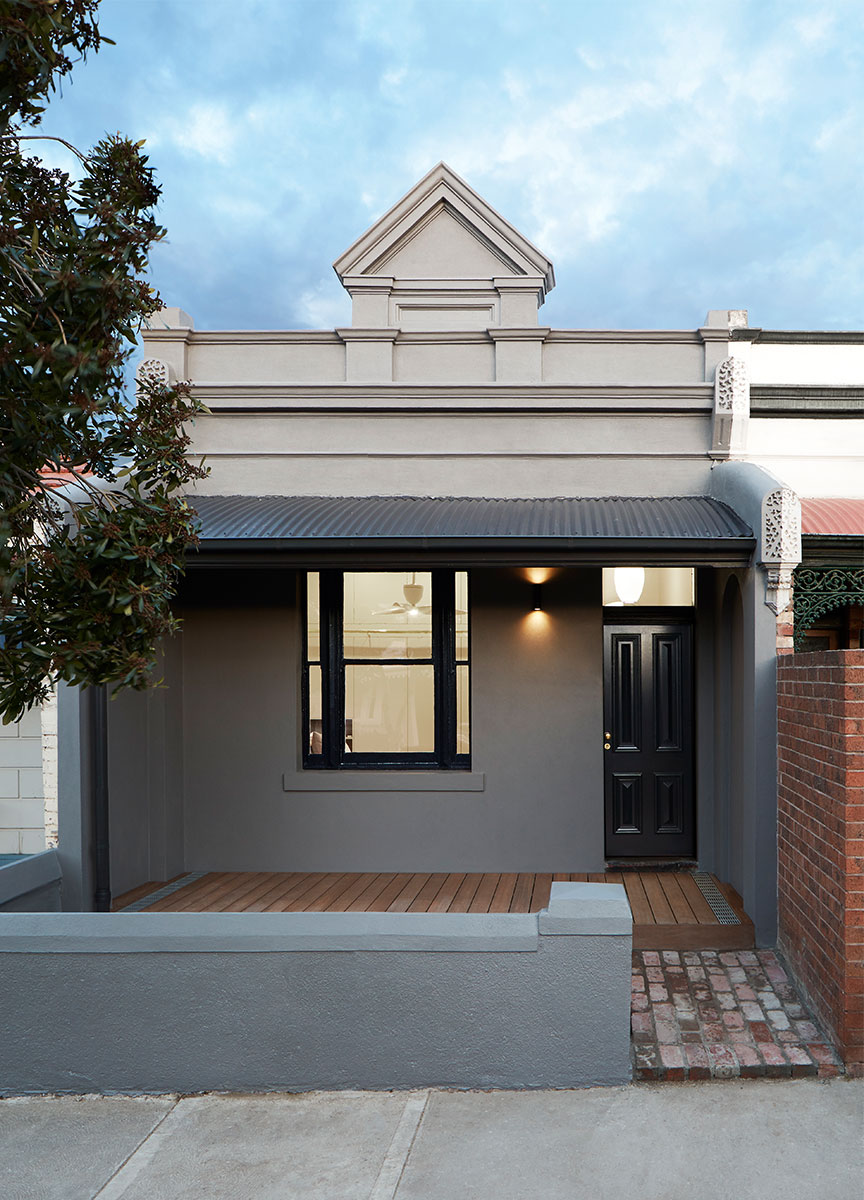 A renovation had been on the cards for some time, but those plans were delayed when the client's husband sadly passed away. During his illness, he had advised his wife to sell rather than deal with the disruption of a renovation on her own. But the house ticked a lot of boxes – she knew her neighbours, she could walk to the Sydney Road shops, and she loved its Victorian charm and ornate original features. What it lacked, however, was a functional kitchen and sufficient storage.
According to SWG Studio design principal Santoso Budiman, these were her two key requests. "The brief was very open," he says. "Our client loves cooking but the kitchen was poky, and the benchtop was narrow – about 400mm. The house had almost no storage at all, which would be a challenge for anyone, but my client has a huge collection of books. There wasn't even any storage in the two bedrooms." The first step was to extend the house's footprint more deeply into the site. The kitchen was reconfigured in a galley format and positioned next to a new dining area, and a garage, clad in vertical timber slats, was added to the rear, separated from the house by a small courtyard garden.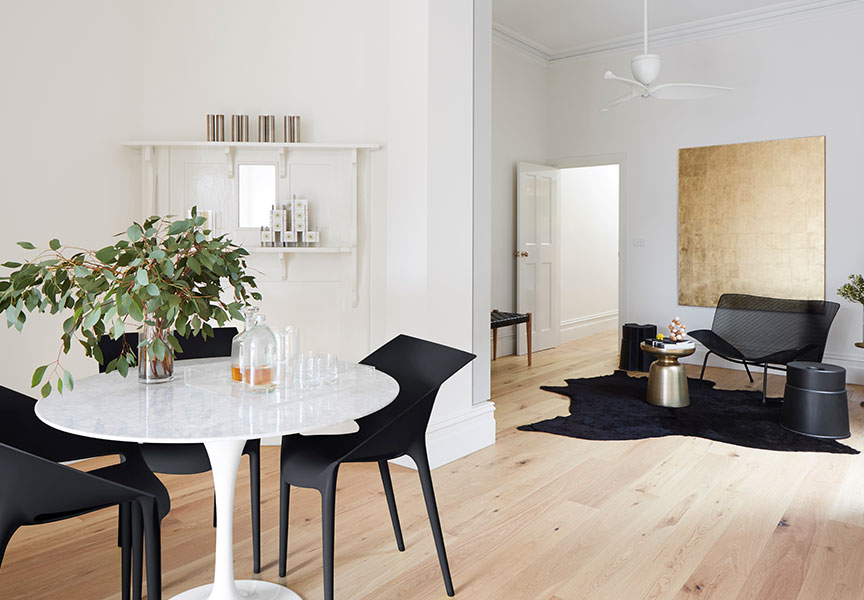 Inside, the original skirting boards, cornices and ceiling roses were restored and carpet and slate flooring were replaced with smoked oak boards. But for all of this rejuvenated heritage beauty, Budiman says that the standout interior element is the home's new joinery, all of which was crafted with Laminex Oyster Grey. The joinery not only provides the storage his client so badly needed, it's a distinctive design feature that establishes a strong visual link between the different spaces within the house - the kitchen, living room and two bedrooms. "We wanted to create a light, airy atmosphere within the home, but white walls and timber joinery and floors would have felt too stark," he says. "Oyster Grey adds some contrasting warmth while still allowing the space to feel light. It's a really beautiful product that also worked within the client's budget. And it's low-maintenance and hardwearing, which was very important to her."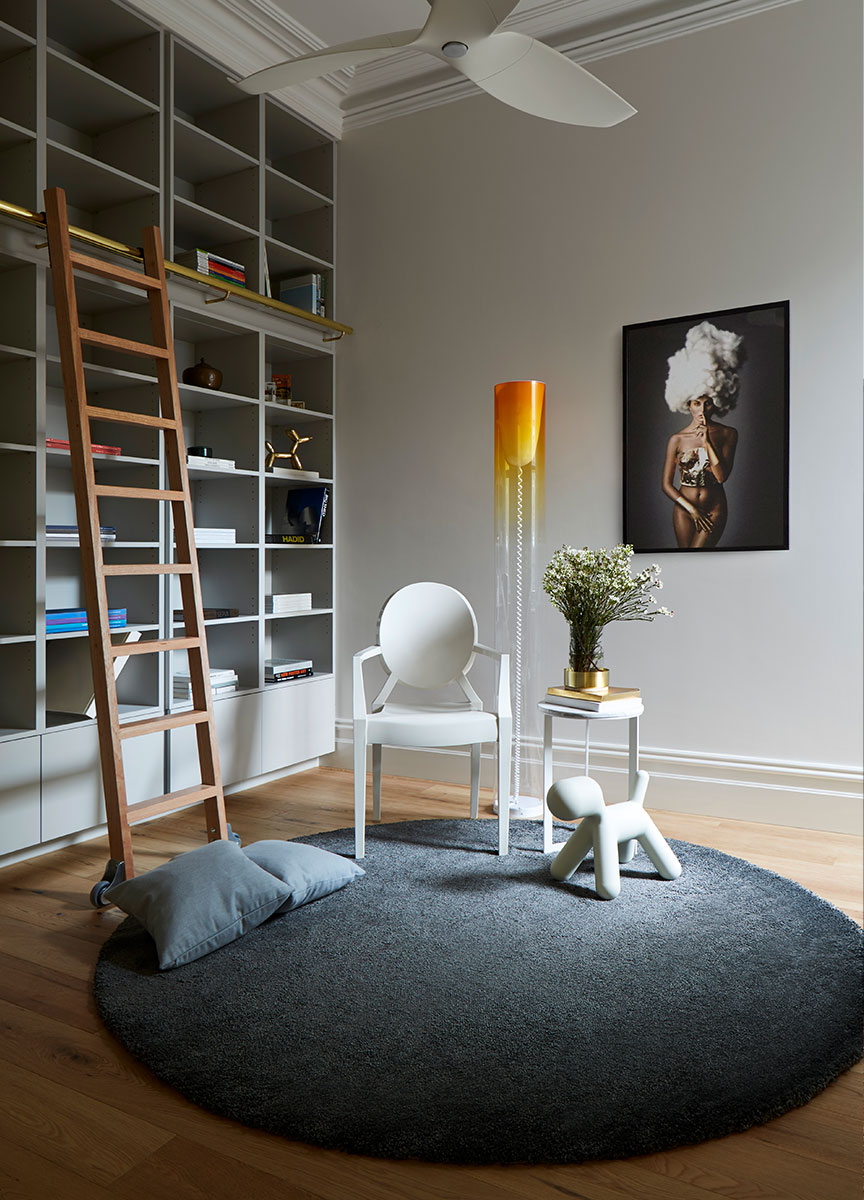 The joinery has been cleverly designed to perform different roles in the different spaces. In the living room, for example, it incorporates a recessed nook for displaying artwork and personal objects. "It's the wall that you see when you walk now the entrance hall," Budiman explains, "and it helps create a connection between the old and the new." There are floor-to-ceiling wardrobes in the master bedroom. And in the second bedroom, which doubles as a study, a library wall accommodates the client's vast collection of books.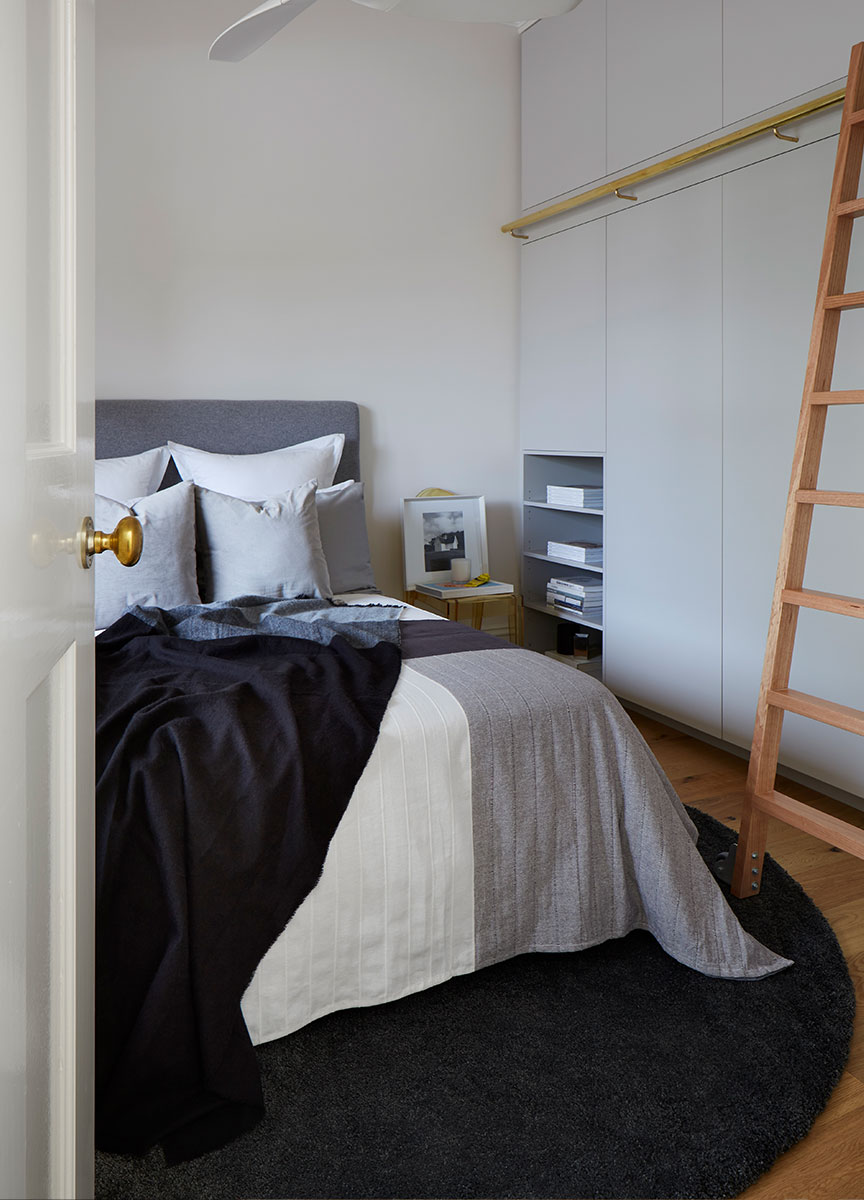 It's a lovely personal touch, and it supports Budiman's assertion that the project's success was a result of his close client relationship. "She was a dream to work with because she knew what she wanted but was also open to ideas," he says. "She wanted storage, but we turned it into a design feature."