If you have clients who love Scandi-style or mid-century design, inspire them with this fantastic inner-Melbourne home renovation.
With the beautiful warmth and texture of plywood remaining incredibly popular in Australia, this recent house renovation in Melbourne's Fitzroy North provides a valuable case study for cabinetmakers, kitchen designers and fabricators looking for ideas to inspire their clients. Because it shows how you can use Laminex Raw Birchply to bring plywood's distinctive look and feel into your projects in a cost-effective way. And also how it can be introduced into all parts of a home, including areas where natural plywood wouldn't be an appropriate material.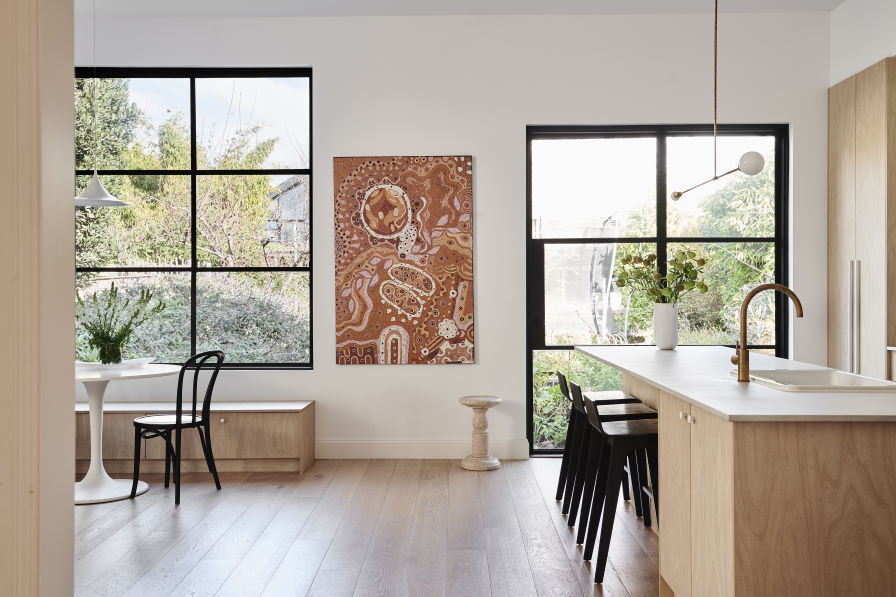 Beautiful cabinetry throughout the home
The existing house was in a terrible state when Maddie Witter and her husband bought it, but they soon discovered that its low ceilings and double-brick walls concealed a Victorian-era residence, complete with some wonderful period details. This inspired the renovation, with Witter setting about designing an interior that celebrated both those original elements and the 1960s "update". Key to this was the use of Laminex Raw Birchply for cabinetry in the kitchen, pantry and laundry, and a bookcase and bench seat in the lounge room. The authentic woodgrain decor delivers a stylish, modern look that flows from space to space.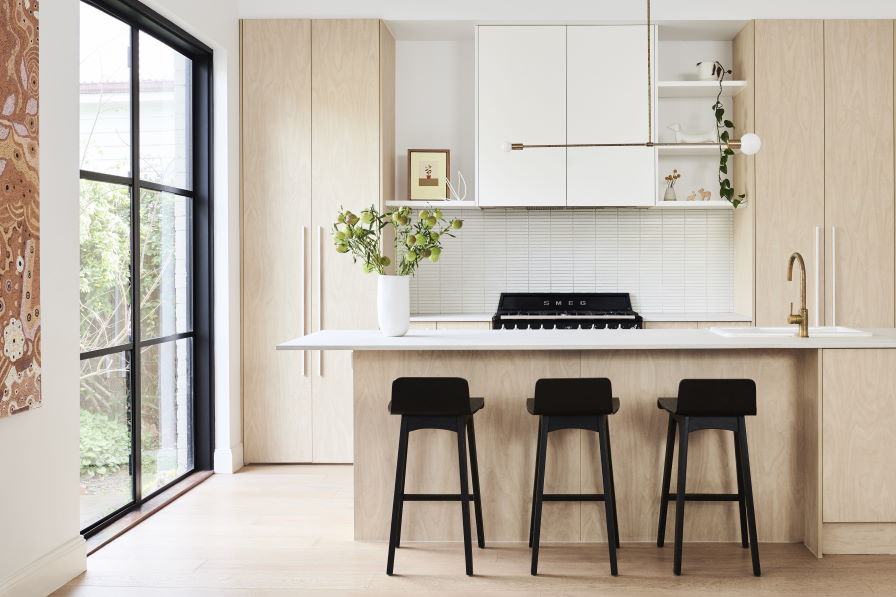 "We used Laminex Raw Birchply because we wanted something durable for our four children and cost-effective for our budget. It worked with our palette and I really love its texture"
Maddie Witter – Homeowner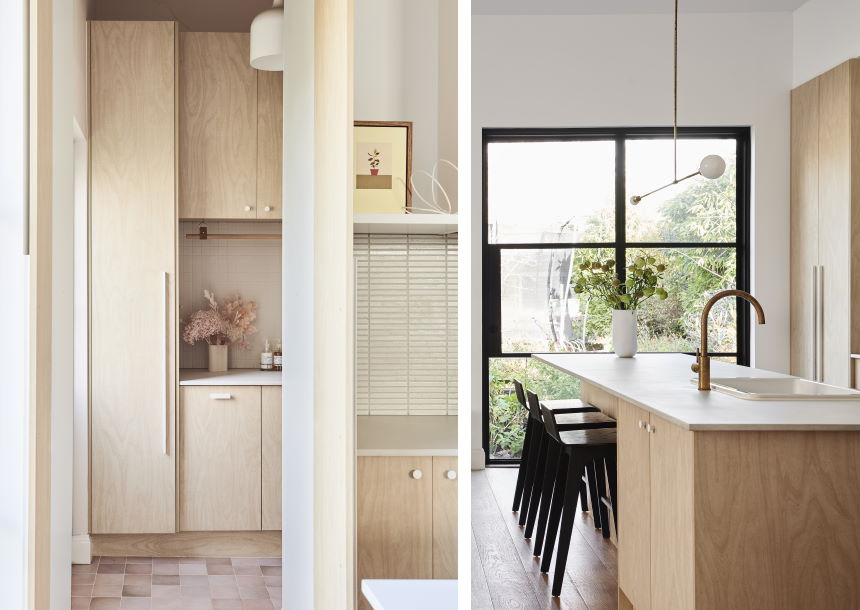 Water resistant, hardwearing and colour stable
The use of Laminex Raw Birchply in multiple rooms highlights the first major advantage the product has over real plywood – Laminex laminate's water-resistant properties meant that it could be used with confidence even in wet areas like the kitchen and laundry, where splashes would be an everyday reality. In a house designed to accommodate four kids, the superior scratch and impact resistance of Laminex laminate was another major point of difference. And while plywood is notorious for yellowing off when exposed to light, Laminex Raw Birchply is UV resistant, so it retains its authentic colour and woodgrain patterning under normal interior conditions. Importantly, all of this comes without the oils, sealants or other surface treatments required to prepare and maintain natural plywood. Once the laminate is installed, the job is finished, and the owners have minimal cleaning to do for the life of the product.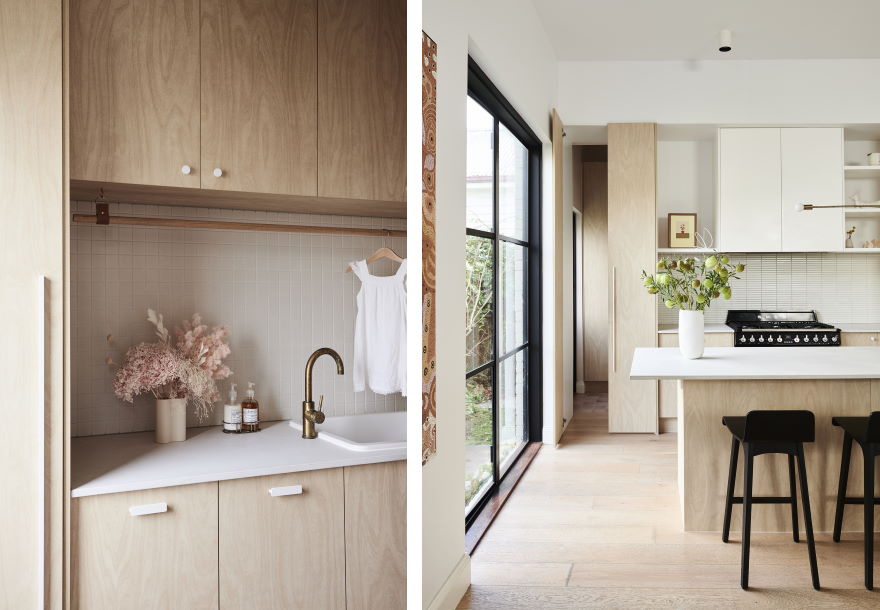 Versatility across multiple products and applications
The application of Laminex Raw Birchply at Maddie Witter's house is focused on decorated board, which has been cut to size for cabinetry panels and doors. This can be done by fabricators, of course, but with the Laminex Made to Measure Doors and Panels offering, these components can also be ordered online and delivered to site ready to install. And with Laminex Raw Birchply, decorated board can also be edged, either with ABS to face-match the decor, as it has been here. Or with new Raw Multiplex edging that's striped pattern faithfully replicates the layers seen on the edges of real plywood.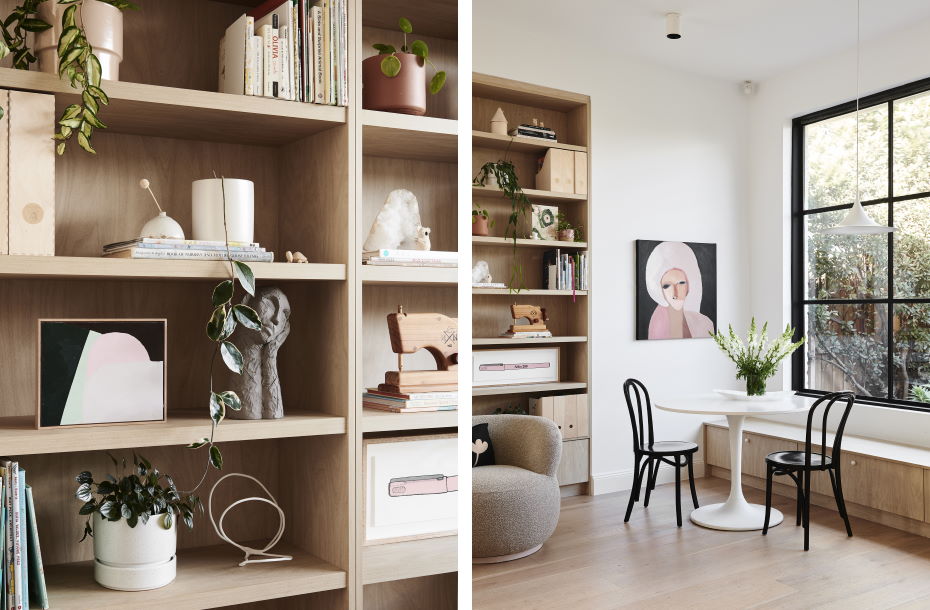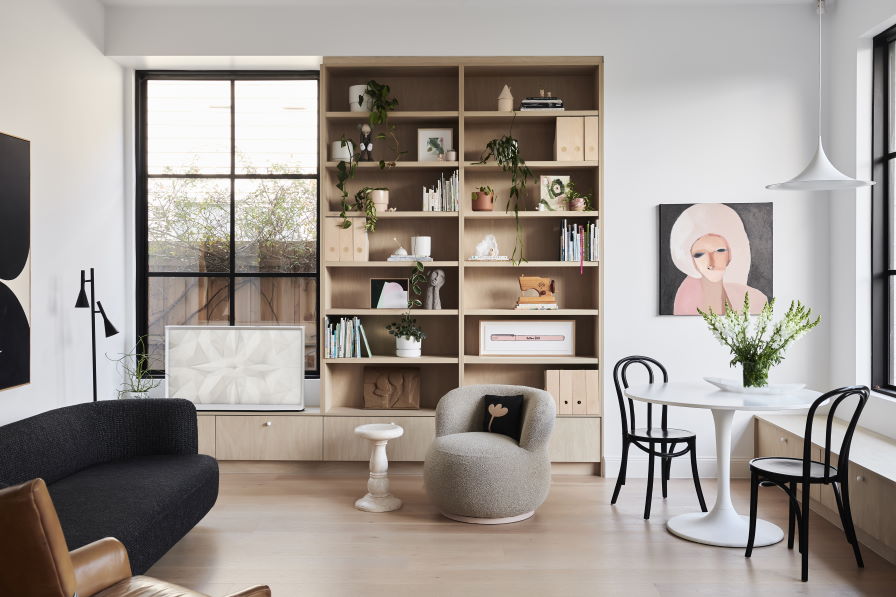 But Laminex Raw Birchply can also be specified in high-pressure laminate (HPL), so you can extend its appearance to many other applications, including benchtops and splashbacks. It opens up a huge range of opportunities to bring this highly desirable look and feel into your projects, and achieve outcomes like we see in this stunning family home.
Contributors:
Design: Maddie Witter
Build: Calibre Built Devlopments
Styling: Annie Portelli
Photography: Eve G Wilson for The Design Files