In the suburbs of Melbourne, interior decorator Lauren Egan has created a family sanctuary that stylishly melds earthy colour and natural-feeling materials.
Lauren Egan and Glenn Hester had been house-hunting for what seemed like an eternity before they fell in love with a character-filled, but rather rundown, 1920s home in the Melbourne suburb of Preston. An early DIY renovation made the place liveable for the first few years, but in 2018 they enlisted Project 12 Architects to design a small two-storey rear extension and oversee structural work for a further renovation of the original house. To achieve maximum impact from their budget, they undertook the interior design and managed construction as owner-builders.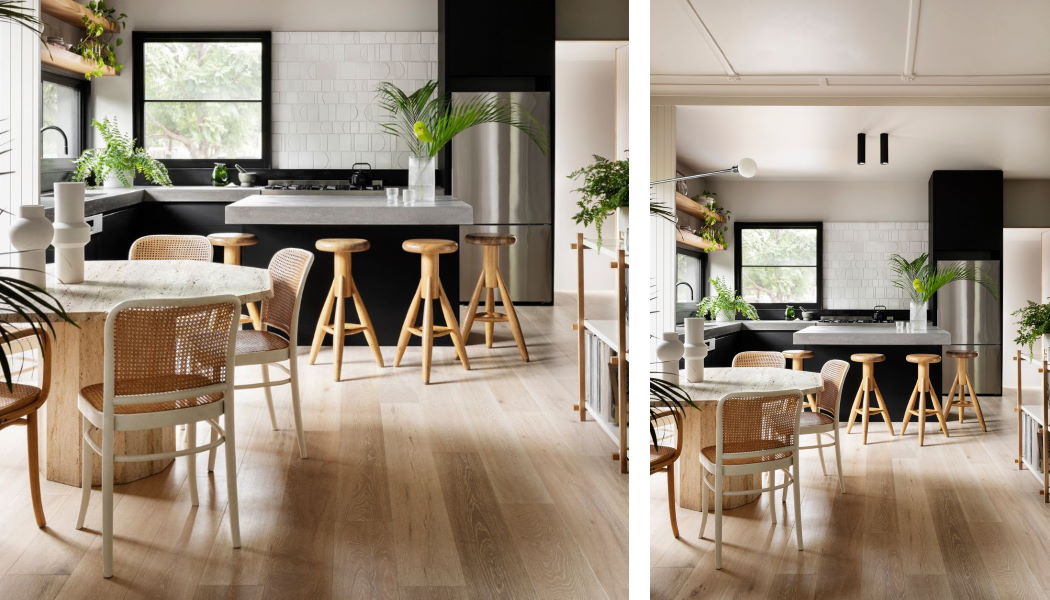 Fortuitously, Egan had just completed an interior decoration course, so she relished the opportunity to apply what she had learned, and also the chance to express her own style. The resulting scheme resonates with a sense of calm inspired by Scandinavian design. Effortlessly fresh, its whimsical furnishings and pops of colour enliven a relatively raw palette of natural timbers and concrete finishes. Most notably, these include beautiful muted green and dirty purple tones which feature in the new extension. The colours create a strong visual connection to the outdoors, with particular reference to two impressive jacaranda trees in the front yard.
"We have two small children who love to touch things, so when it came to selecting Laminex AbsoluteMatte Black there was a lot of touching the samples to see if the product would be able to stand up, which it does."
Lauren Egan – Interior decorator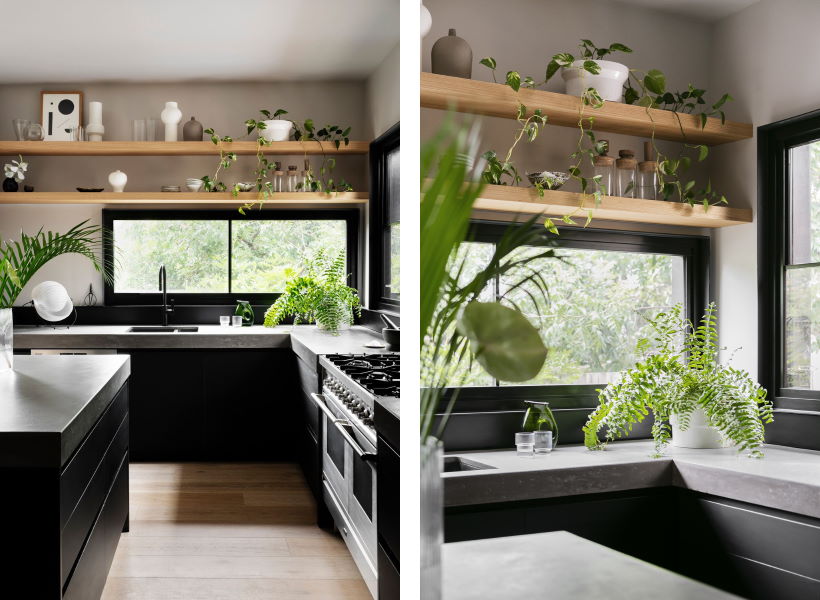 But it's the renovated kitchen, in the original house, that's the true heart of the home. It's as beautiful as it is functional, with chunky benchtops made from a concrete-fibreglass composite and blackened steel window frames offset by lighter-toned timber flooring and ceramic wall tiles. There's a pleasing solidity to the materials and forms, and this is supported by joinery in ultra-matte Laminex AbsoluteMatte Black. "I wanted to include some modern elements and I like that this product has a sense of weightiness," Egan explains. "It works with the benchtops and also offers a nice contrast to the oak floorboards and bespoke splashback."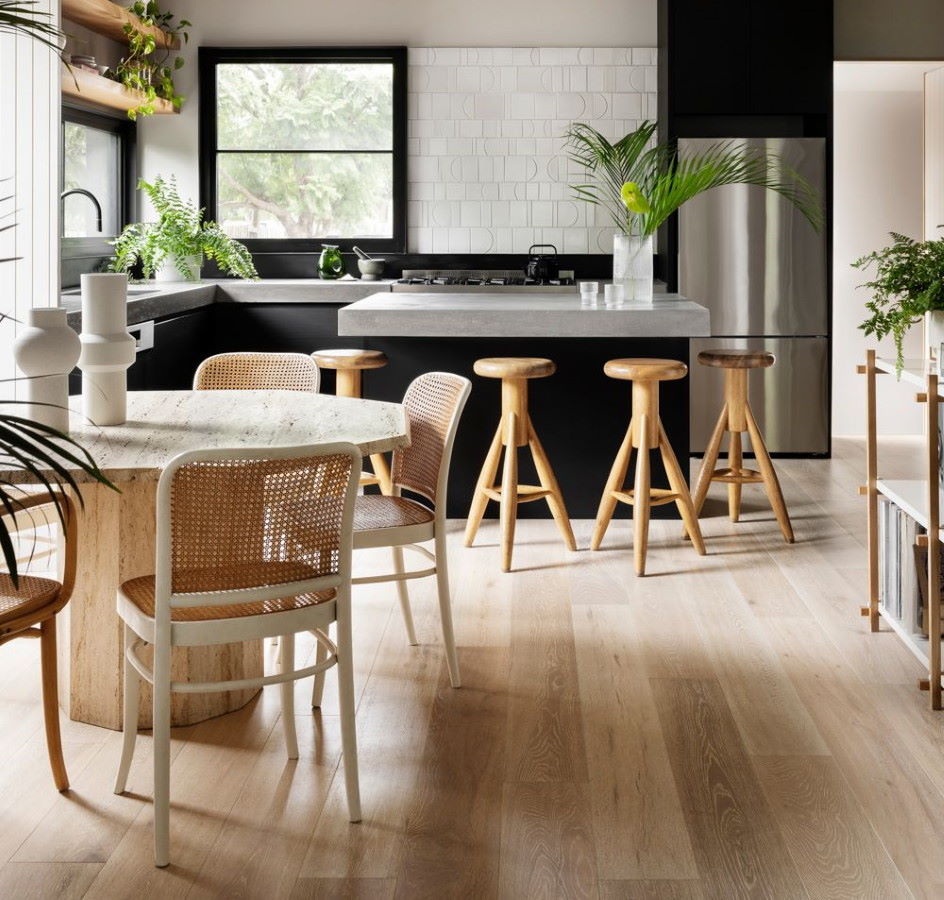 Egan's material choices were primarily made for aesthetic reasons, but she was also mindful to design a kitchen that was low maintenance. With two small children, she didn't want fingerprints showing up everywhere and the fingerprint-resistant AbsoluteMatte Black surfaces certainly deliver in this respect. As do the timbers and concrete surfaces. In fact, they sit together quite beautifully, bathed in natural light but free from the glare and reflections that come with glossier materials. It makes for a quiet, relaxing space, the ideal setting for family life.
Contributors:
Design: Lauren Egan
Architects: Project 12 Architecture
Styling: Ruth Welsby
Photography: Martina Gemmola