The leading stylist and art director has crafted stunning scenes with some of Laminex's newest decors. Her design ideas provide insight for anyone creating contemporary interiors with natural colours and textures.
The beauty of the Australian landscape has inspired artists, architects and designers for generations and now the country's rich natural tapestry has been framed in a whole new way by Melbourne-based stylist and art director Natalie Turnbull. To celebrate the launch of the Laminex Landscape Series, itself inspired by the diversity of the Australian landscape, Turnbull was engaged by Laminex to create scenes that highlight the design appeal of the new decors.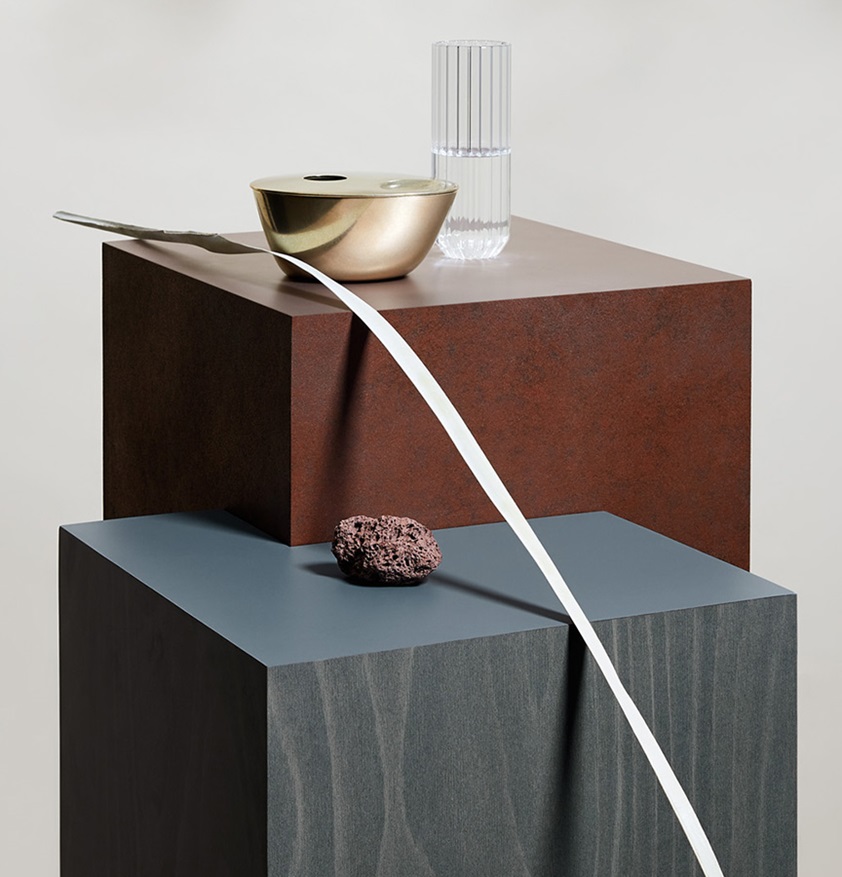 Turnbull is one of Australia's most in-demand stylists and art directors working across still life, food and interiors. After graduating with a degree in sculpture and spatial practice from the Victorian College of Arts, she took up a role as styling assistant with design blog The Design Files and has since built a portfolio of work for clients including the National Gallery of Victoria, Porsche, Mimco, Kester Black and Country Road. In this, her latest in a series of collaborations with Laminex, Turnbull sought to capture the textures and colours of the Landscape Series decors by using them to create plinths, which were arranged in varying compositions and paired with contemporary homewares, sculptural items and found objects from the natural world.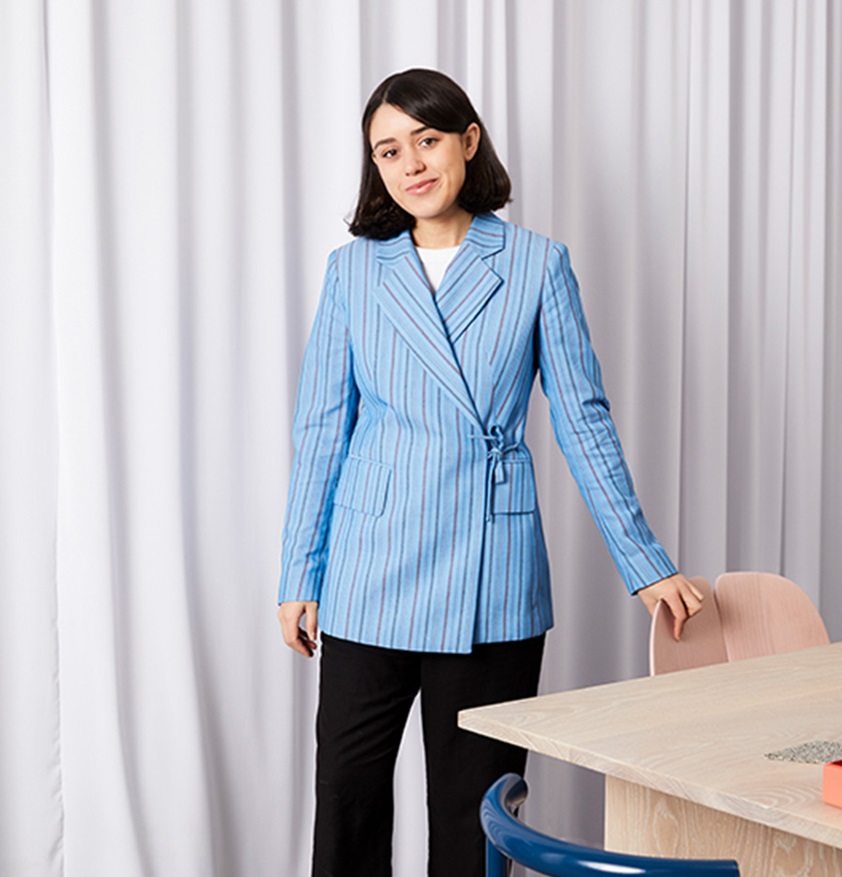 Organic colours and textures in a contemporary style
Turnbull's styling decisions were guided by the sense of balance between modern design and natural beauty that's inherent to the series. "I selected products and objects based on shape, colour and material that would really highlight the Laminex range. I wanted to frame the decors in a contemporary and creative way because they work so well in current interior designs," she says. "And I tried to use natural materials such as rock and timber, wherever possible, because there's an organic quality to the decors and I wanted to bring that out."
Turnbull also worked with objects commonly found in kitchens such as earthenware vessels and vases, and fresh produce like garlic, onion and pear, which she says were chosen for their sculptural qualities. "I source enough products and objects to fill a trestle table because you never know how something is going to look through the camera until you set up an image," she says. "I ask the photographer to set up the camera, so I know the frame that I'm working within and then move things a million times until I feel that an image is ready! It's all about balance."
Turnbull sourced objects from Australian designers including a brass oil burner by Sydney designer Henry Wilson which she teamed with the rich, rust-red tones and metallic finish of Laminex Korten. "It looks so beautiful with brass," she says. Objects from international designers also feature to help showcase the decors in a global context. Two eye-catching examples of this come from Chicago-based Fferrone Design's range of elegant fluted glassware. They were paired with a range of decors including the soft, organic green-blue of Laminex Spinifex.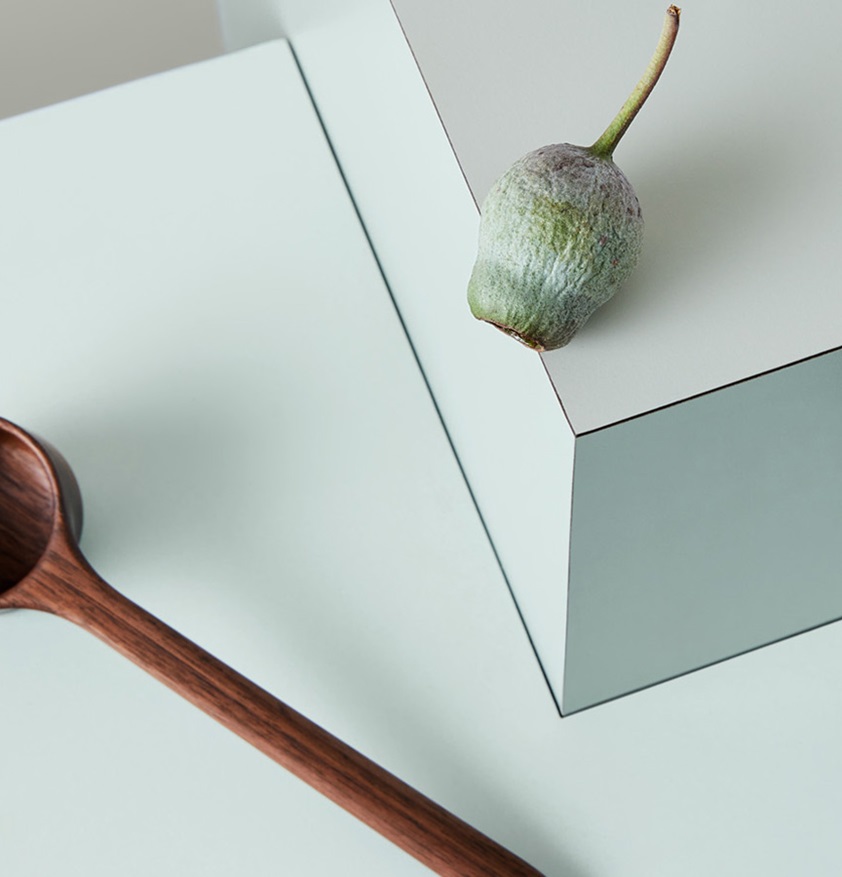 About the Laminex Landscape Series
The Landscape Series was developed by Laminex to help architects and designers create interior spaces that not only look beautiful but evoke an emotional connection to the Australian environment. The range includes decors such as Laminex Spinifex, Seed and Possum whichs bring to mind the natural beauty of dusky eucalypts, dense rainforests and river gorges; Laminex Raw Birchply and Classic Oak, with their authentic recreation of natural timbers and woodgrains; and Laminex Aquamarine and Fox Teakwood that combines beautifully to bring to mind the relaxed character of life in our coastal towns.
"The Landscape Series really reflects the colours and textures of Australia," says Turnbull. "They are muted and quite organic, but there's also something about the series that feels very modern and I really tried to capture that."
The Laminex Landscape Series is available now. Find out more or download a brochure.