You might be surprised to learn that the primary material used to make Laminex laminates is a renewable, sustainably grown resource.
Australians are more concerned than ever about the provenance and sustainability of building materials, yet many don't realise that the laminates in our homes, workplaces, cafes, hospitals and almost every other building we visit, are made from paper. In the case of Laminex laminates, paper that's sourced from forests certified as sustainably grown and harvested.
Turning paper into laminate
The process for making high-pressure laminate (HPL) can be explained in relatively simple terms. Sheets of technical kraft paper are impregnated with phenolic resin, which gives them strength and rigidity, while sheets of decorative surface paper are impregnated with melamine resin, to achieve the finished product's appearance and durability. The sheets are left to dry before being assembled into packs, with the decorative paper on top and multiple layers of the kraft paper underneath, heated to 150ºC and compressed under high pressure. After they've cooled, they're cut to size and inspected for quality control.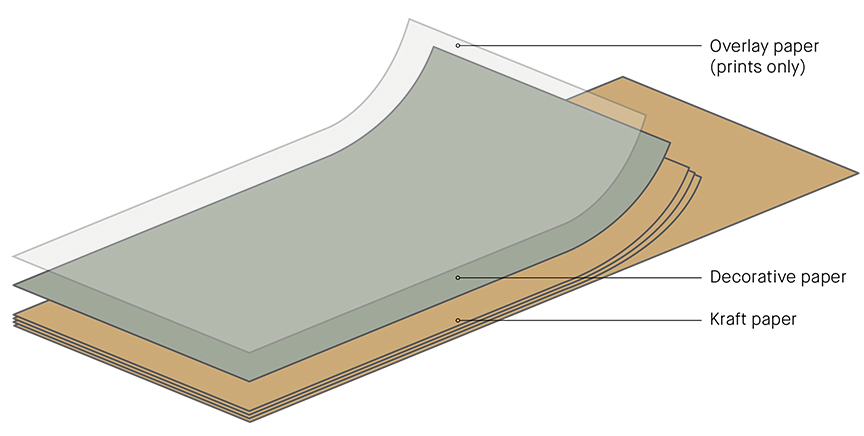 Low-pressure melamine (LPM) – the decorated board used for cabinetry, doors and drawers – is different in that it's made with a core of medium-density fibreboard or particleboard, but its outer surfaces are also made with melamine-impregnated decorative paper. You can learn more about the production process for both HPL and LPM in our quick guide to laminate and decorated board.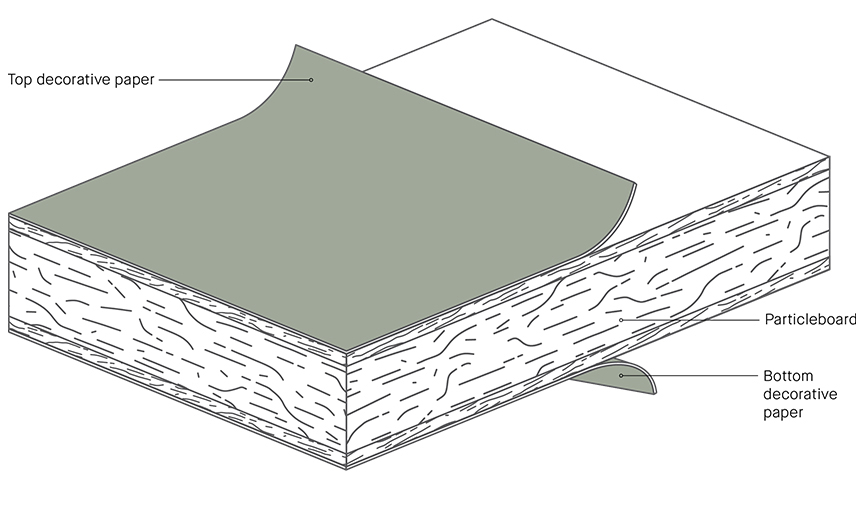 Made in Australia with environmentally responsible materials
All of the paper used to make Laminex laminate is certified by the Forest Stewardship Council as having been sourced from responsibly managed forests. At the same time, all of the resins used in our manufacturing processes are water based, for the benefit of the environment. And all of this manufacturing happens at production facilities right here in Australia, where our pursuit of ever greater sustainability continues.